"Rossi and Lorenzo at Petronas? It hasn't been ruled out yet"
Although he has not yet confirmed his continuity in MotoGP, Valentino's father, Graziano Rossi, has valued a possible reunion between the two.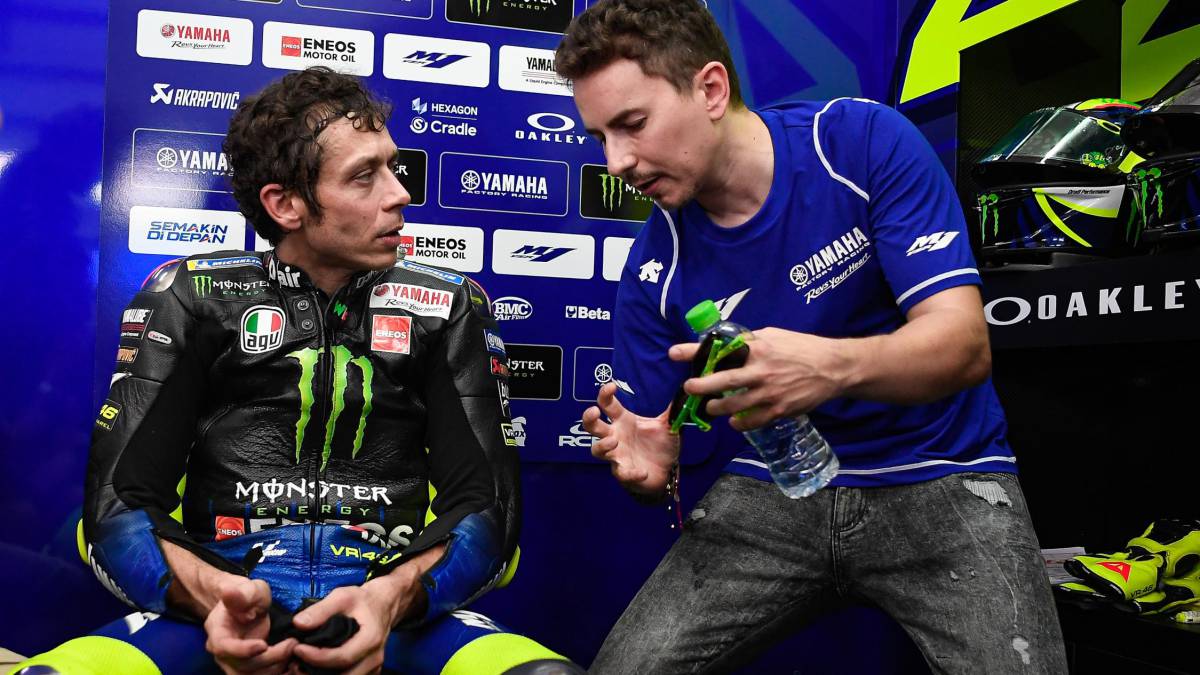 "If they call me to win another World Cup, I will listen", assured Lorenzo a few days ago. Although those words were more focused on a road dressed in red again with Ducati, the option of getting on an M1 with which he has conquered three titles of the maximum displacement would not be an alternative that would fall on deaf ears, although it was somewhat remote because the two pilots of the official team are already confirmed (Maverick and Quartararo from 2021) while on the Petronas satellite they trust Morbidelli waiting for the 'yes I want' from Valentino to finish profiling their lineup. But what if Jorge left Franco out of the equation?
"It is a possibility that has not yet been ruled out," said Graziano Rossi, Valentino's father, in an interview with 'Corriere dello Sport'. Despite the fact that the Italian has not yet ruled on whether he will continue in the World Cup next year, the ex-pilot's words make everything point to his continuity and who knows if also a possible reunion that "would be incredible if it happened". Despite being excited to see them sharing a garage again, the father of the nine-time champion assured that "there has never been an ideal partner and neither will Morbidelli," while he approves of Yamaha's commitment to Quartararo as a replacement for his son.
"Fabio will ride an official Yamaha, Valentino's. He has proven to be very fast, good and capable. I think he can achieve important results," said Graziano, to clarify a movement that "was a bilateral choice": "Petronas is not a Second option, Yamaha and Rossi have been listened to often and not being on the official team could be an advantage for him. Despite having the highest quality technical material, he would run with less responsibility and could be a pleasant surprise Since the Japanese brand offered the renewal to that of Tavullia but he asked for more time to think, it was then that they opted for the Devil offering him the variant of his satellite structure, to continue in a championship where "he would like to continue for a long time time, as long as it is competitive. "
Photos from as.com