An old enemy of Lorenzo torpedoes his return to Ducati
While the Majorcan continues to negotiate his return to Ducati, Johann Zarco raises his voice to present his candidacy: "If Dovi does not want to continue ..."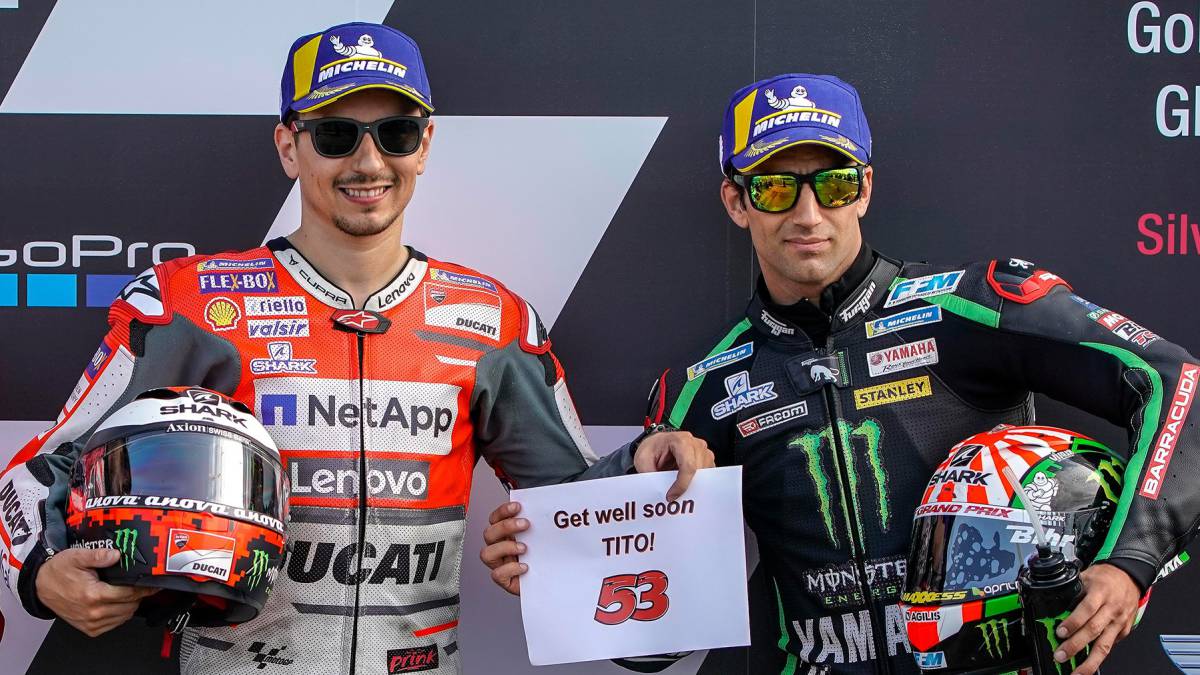 All roads lead to Borgo Panigale. And it is that Ducati is the only manufacturer of the MotoGP World Championship that has not yet 100% determined its future in the MotoGP World Championship. With Jack Miller as the only confirmed driver for 2021 and Jorge Martín signed, in the absence of a signature, as a substitute for the Australian at the Pramac Ducati, the two remaining official Desmosedici are a highly coveted asset.
We said two instead of one because the economic discrepancies between the Bologna brand and Andrea Dovizioso still do not allow reaching an agreement to extend the runner-up stay in the Emilia-Romagna region, a situation that some pilots like Jorge Lorenzo want to take advantage of to return to the championship or Johann Zarco to gain competitiveness on the queen class grid.
"The only place left is the official Dovizioso Ducati. I think it is important for them because he is a driver who can get on the podium in every race and for an official team it is the right thing to do. It is a dream I do not want to forget, I want Who knows if starting the World Cup well, regaining confidence, can serve to have a great opportunity to take that place, if Dovizioso no longer wants to continue. However, the most logical thing for me would be to stay with Ducati, give a Maybe I will go ahead with Pramac, because they have official motorcycles, and take Miller's place with the team I have now. This would be logical, but you also have to deserve it, "Zarco said in 'Sky Sport'.
It should be remembered that Lorenzo has had several vigorous dialectical disputes with Zarco in recent times after accusing the Frenchman of the lack of honesty for continuing to drive a Honda to Valencia instead of abandoning the Japanese project beforehand or paying few or no taxes in the country where The Mallorcan has his official residence, as well as very reliable sources from Ducati have recently told AS that there is a 50 percent chance or even something more that Jorge will return to the highest category of motorcycling in 2021 from the factory Italian
Photos from as.com