Abelardo is dismissed before receiving Real Madrid
The Asturian had added 14 points in 13 days, insufficient to evade an almost certain descent. Rufete will be interim until the end.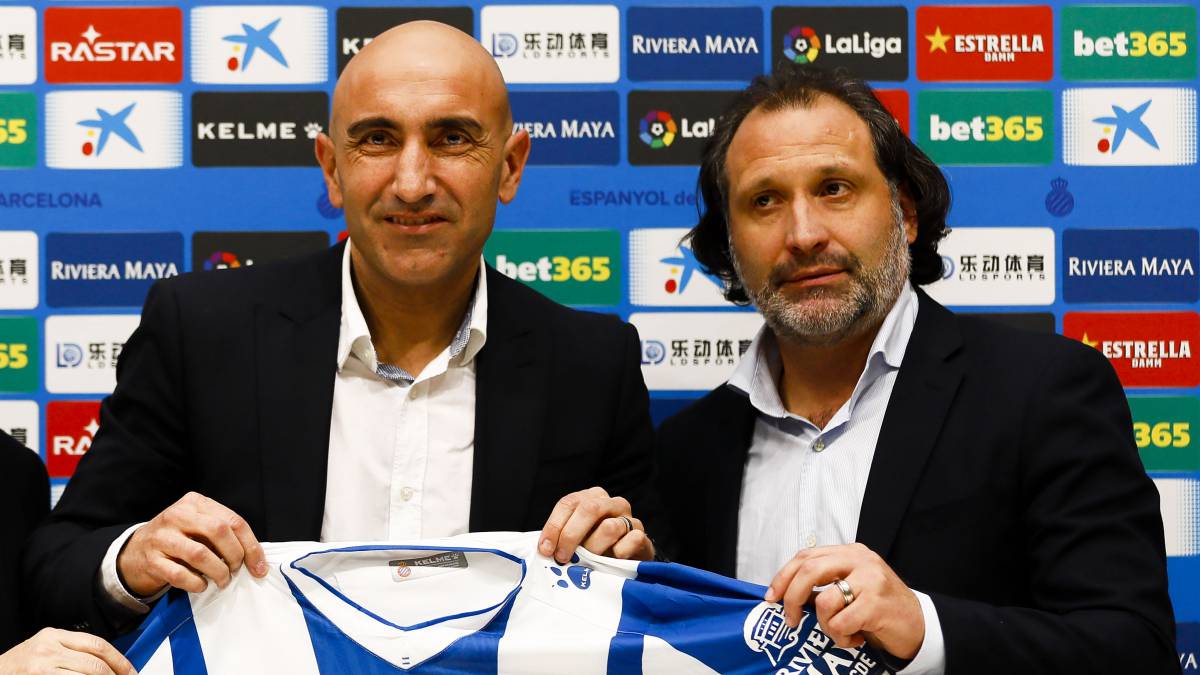 Espanyol breaks down, desperately looking for a permanence that mathematics does not deny but the mood does discard. And proof of all that drift is the decisive decision that the parrot club has made this Saturday, on the threshold of receiving Real Madrid at the RCDE Stadium: the dismissal of Abelardo Fernández and the appointment of Francisco Joaquín Pérez as interim coach until the end of course.
"Espanyol reports that Abelardo Fernández has been removed from his responsibilities as coach of the men's first team," the club issued at noon. The third coach of the season, who has added 14 of the 24 points that appear in Espanyol's locker, has barely lasted 13 days, so his pace would have been of salvation if he had led the parakeet team from the beginning, with a projection of 41 points in an entire League. Counting the Copa del Rey and the Europa League, he has added 17 games, with five wins, five draws and seven defeats.
"You have to leave your skin, and there were players who did not transmit that to me." This phrase, referring to the substitutes who came into action in the final minutes of Espanyol-Levante, was the one that started his sentence, since it came from a very painful defeat. And with another, that of Thursday against Betis at Benito Villamarín, the journey of the Asturian concludes, who was able to draw against Barcelona and Atlético de Madrid, and who, unlike his predecessors, David Gallego and Pablo Machín, did He was able to enjoy the investment of 40 million in winter for signings like Raúl de Tomás, Adri Embarba or Leandro Cabrera.
In a brief letter, Abelardo says goodbye to the "parakeet family": "As of today, I am no longer the coach of Espanyol's first team and the body only asks me to tell you that I have felt valued and supported. From the first day you have transmitted to me that this club was my home and you, my new family, which was not easy considering my past. You are very big. You deserve the best. Eternally grateful, "he concludes.
Regarding Rufete, who was recently appointed sports director after two years as base football director, Espanyol indicates that "he wants to express to all his fans that this decision is framed from the deep conviction in the entity's sports project and with the firm intention to achieve the objectives set. " And he adds: "The objective of salvation can only be achieved from the commitment and unity of each and every parakeet."
Photos from as.com