Zidane recovers the best Isco thanks to the 'Cardiff system'
The model of the Twelfth final, 4-4-2 with Isco, has worked against PSG and Alavés. He came from being the 21st player in minutes of the team ...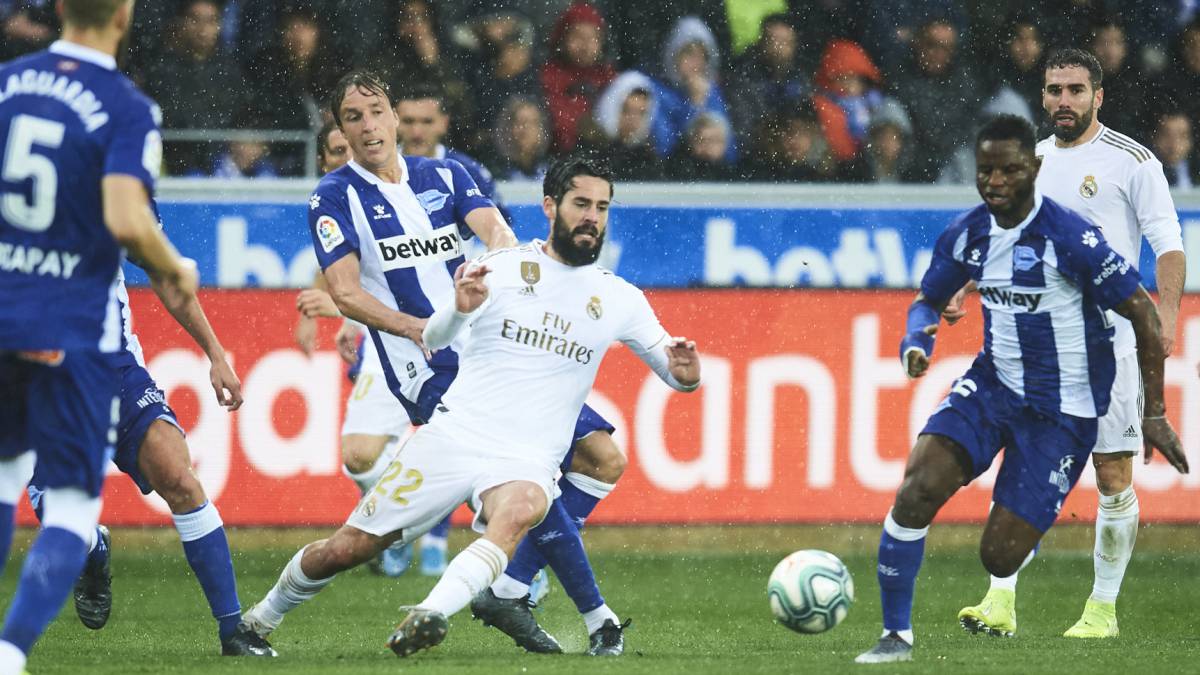 Zidane had not forgotten Isco. The case is that it could seem it, because after 3-1 to the Real Sociedad, where the Malaga was almost a figurant (he left in 83 '), he was the 21st footballer of the squad in minutes ... until they arrived PSG and Mendizorroza. Zizou decided to recover by surprise a format that gave him success in the Cardiff final (also in Kiev): a 4-4-2 drawing with the particular component of Isco in the middle.
In those two finals, those of the Twelfth and Thirteenth, Arroyo de la Miel's talent was the differential factor to dispense with the BBC and leave Bale on the bench. A model that Zidane had 'threatened' to evolve last summer to a 4-4-2 with two nines in use: Benzema and the newcomer Jovic. With real fire, this configuration has only been used in the Ceramics Stadium (2-2) and Son Moix (1-0). He is predicted little future.
Even false nine
That's why when Zidane, who learned from the disaster in Paris, decided to batt the spinal cord with a 4-4-2 for PSG's visit to Chamartín, he opted to return the Isco card to the deck (instead of Modric) and catch Tuchel off guard. The Andalusian had only had 232 minutes so far this season and was just ahead of Nacho (injured), Areola and two residual soccer players in the plans of Zizou: Brahim (18 ') and Mariano (to despise). The result against the PSG was palpable. From a shot to the post of Isco was born 1-0 of Benzema and Zidane, fond of giving continuity to what works, repeated in Vitoria that 4-4-2 with the 22 white (to rest in Valverde) in a center of the field almost vintage, along with Casemiro, Kroos and Modric. The Malaga again ran into a pole, in the 1-2 play of Carvajal, but offered as a false nine: between both parties (PSG and Alavés) he finished the same times, seven, that Benzema himself.
"We have never lost Isco," Zidane argued in the Vitoria post-match. The first not to want to get off the boat was the footballer himself, who in summer closed for sale even knowing, through the mouth of Zidane himself, that he was leaving as a substitute. Most likely, as it would look later. But Isco, with the impulse of his coach, has turned the tortilla around.
Photos from as.com