Zidane: "We don't even talk about the Classic, we are not interested"
The coach cleared balls on the safety of Barça-Madrid. "If I think of Wednesday, I'm wrong," he said of the ownership of Casemiro in Mestalla.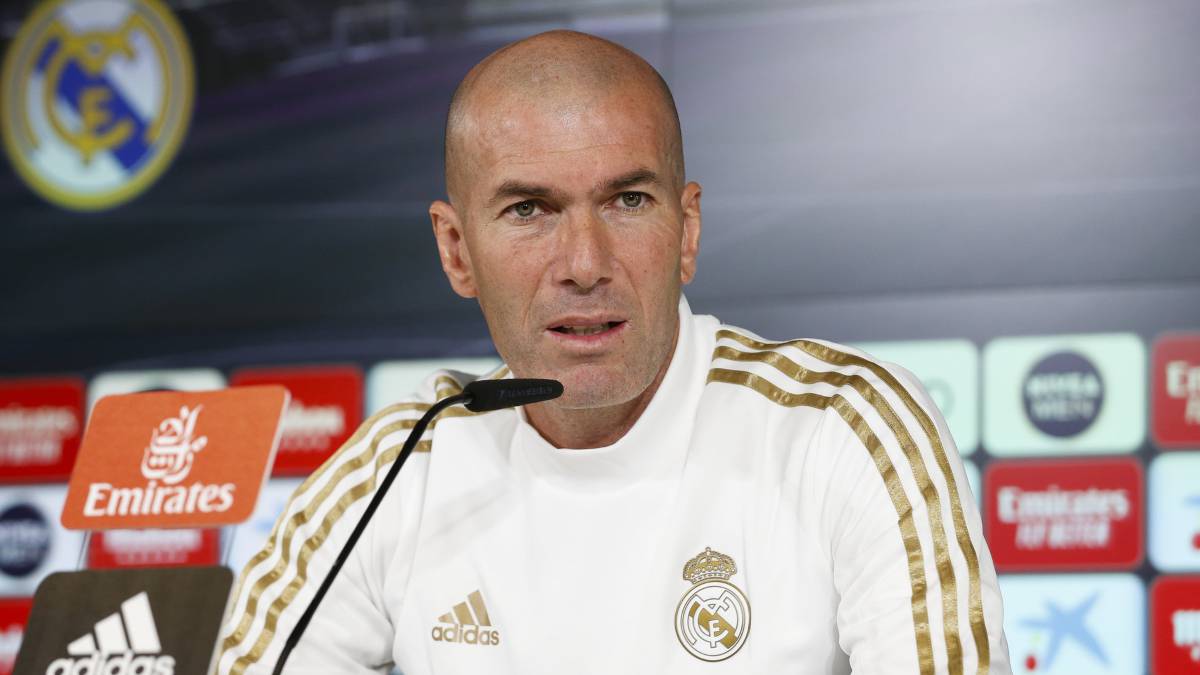 Real Madrid coach Zinedine Zidane appeared in the press room of Valdebebas to analyze the match between his team and Valencia in Mestalla this Sunday (9:00 p.m., Movistar LaLiga) .
Difficult and fit rival: "It's another challenge. It's a team that is playing very well, that is having very good results, has just qualified for eighth in the Champions League. We know that. We want to give our best version because we have a game tomorrow, the next one, and that is what interests us, we have prepared it. As always, trying to grow as a team and as players ".
The Security of the Classic: "We don't even talk about it. We are interested in what will happen tomorrow because it is the next game. I know that there are many who are interested in talking about this issue, but I and everyone here are interested in the game of tomorrow only ".
If Barça lacks more clarity regarding his position: "Questions and perfect, I answer you with all my respect. I, as coach of Real Madrid, care about tomorrow's game. The rest we will see on Tuesday. Today is tomorrow's game, Valencia ".
Less rest than Barcelona for the Classic: "It's LaLiga that sets the schedules and we respect it. We can't do anything about these things. The calendar I don't do. We respect it, it's what we're going to play. It's like that. , we can't change that. "
Bale's situation: "I do not think his role is less important. I am making decisions. The other day I had made three changes and he was not there, but he is one of ours, as always, he is here and I will count on him. I have 25 players and all are important to me. It is true that we can talk about one or the other, especially outside, but for a coach it is very important inside. It is day to day. I am here every day with them and all, everyone gives themselves up. That's the most important thing for me. Gareth is important like the others. "
Casemiro, aware: "The decision, the last word, is from the coach. I always speak with my players, that is clear, because I am interested in each other's feelings. Casemiro is the same as all players. We know your importance and everyone's. And in the end, I have to make an alignment in each game thinking only of tomorrow's game. If I think about Wednesday's because everyone is more interested in that, I am wrong. Tomorrow you will see how we are doing to do. It's true that I almost never say things. The important thing is that they are available ".
A Real's help: "Three things can happen, lose, draw or win. We'll see. I know it's going to be a good football game and I'm going to see it because I'm interested. We'll see the result. Real is still a good one. season. There are many teams in this League and that's why we like it, for me it's the best there is, that they always have that attitude in every game. I'm going to see him as an amateur. "
Vinicius and Rodrygo in important matches: "Football is not old. In France there is a player with 42 years who is still playing. He is the host."
If Mestalla's eleven has decided: "I am not going to answer you. I am sorry but I am not going to tell you if I have it in my head. I prefer to keep things to myself."
Rotations: "It will be difficult not to rotate because we have three good, important games, and close to each other. I have, as I always like to say, 25 players and I can count on everyone. There are two or three that are out, but in the end I have others and I will count on everyone in all three games ".
Comparison with the year of the double: "It does not remind me of anything. But nothing, nothing, nothing" .
Mbappé and his problems with Tuchel: "He is a PSG player and I am not going to comment here what happens there. It would be disrespectful. I know Kylian very well, but I have to respect."
Castilla as a solution for the left back: "It can be, but I have a team of 25 players and I have experienced players. Fran García is very good, from our quarry and it can happen, but it won't be in this game."
His decision not to reveal anything to the Press: "It's my way of being. Rivals study us and the position I can take here is going to be analyzed at all times; and everything is analyzed: if I scratch my nose, if I scratch the head ... It is true that many times I do not say anything or that I always answer the same thing, but when I say nothing or I do not give the call it is a strategy of mine, I do not want to give clues to the rival ".
Photos from as.com