Zidane ascends to Militao
He has gone from not playing in Madrid to starting with Brazil and "the third center", in the words of Zizou. The club is patient with him and his coach clothes him with Ramos ...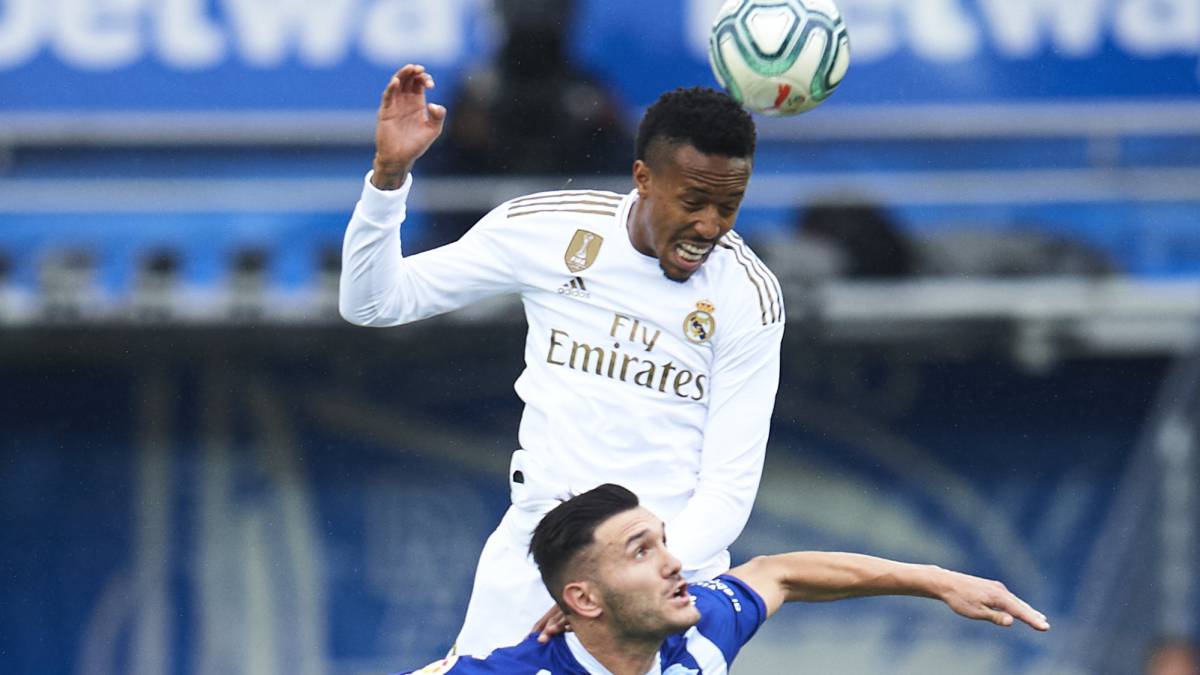 Militao's adaptation to Real Madrid is being slow, but it starts to pick up pace. He was bruised 3-0 in Paris (Ramos was low by penalty) and 1-0 in Mallorca, but in the last month he has had opportunities to amend himself. Tite gave prominence with Brazil in the last FIFA stop lining him as headline against Argentina and Korea and Zidane took advantage of that tendency created by the canarinha to rest in Vitoria Varane's knee, which accumulated seven consecutive games. Militao, nervous at first, fell silent on Mendizorroza. The patience of Madrid begins to bear fruit ...
That word, 'patience', is key with Militao. The center itself has it tattooed on the neck and is the slogan that the club has out doors on a player who is having to overcome his age (21 years) and the level jump between Portugal and LaLiga. It is one of the reasons why his coaches are placing him next to more experienced centrals than him. First Tite did it by regularly aligning him in the Verdeamarelha with Thiago Silva, although against Korea the Real Madrid player was Marquinhos's partner, while Zizou has wrapped Militao with Ramos. Against Mallorca and Alavés, the tables of the camero 'settled' his Brazilian teammate. A match in which the defense was, in the end, the best attack.
The third of the ladder
For Zidane, surprisingly or not because it is a newcomer, Militao is next in the rotation after Ramos and Varane. "I see a very good future and it is true that he has not played much, but it is our third center and I count on him," said the Frenchman before traveling to Mendizorroza. A significant phrase, because Zizou did not exclude Nacho for his injury: "There are the four available centers."
Shy and very talkative outside the Brazilian circle of costumes, especially is almost inseparable with Casemiro, against Espanyol could return despite the bench. Probably not for long. Zidane will make abundant rotations in the visit to Bruges next week before facing Mestalla and Camp Nou and that inconsequential match in Belgium will be another tool to continue shaping Militao's adaptation as a member of unit B.
Photos from as.com