Wu Lei: "I have confidence, the Espanyol squad is capable"
"We really need a victory; when we win a game, everything will change," the Chinese attacker ventures, for whom to play a World Cup "is more than a dream."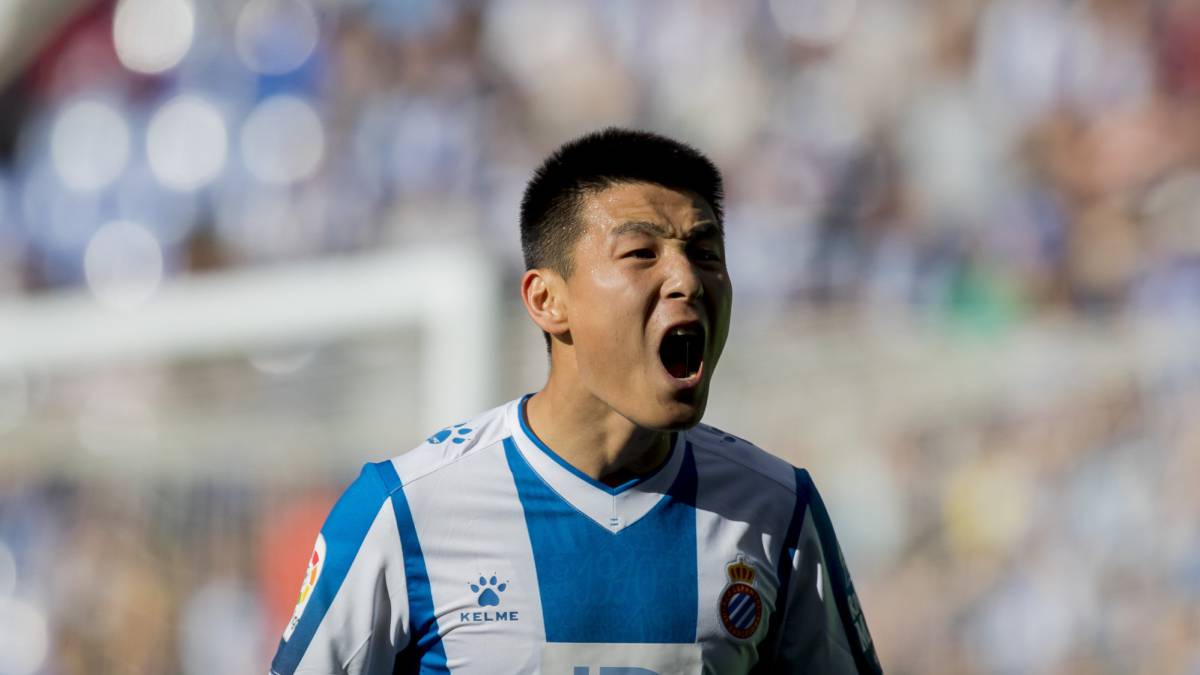 Waiting for a new appearance before the media that usually cover the information of Espanyol, Wu Lei is news in China day yes, day too. On this occasion, the attacker has responded, in a radio program of his country, to the questions of the users of a video game of Rastar (the company in turn owner of the parakeet club) for which he lends his image, and whose title could translate something like 'The heroes of the dynasty three kingdoms'.
There is no doubt that the followers of the best Chinese footballer are aware of the current situation of Espanyol, and of his difficult situation in LaLiga, where he runs penultimate with only nine points in 15 days. That is why they question him about the possibilities of lifting the flight and avoiding the descent. And Wu Lei recognizes that "it is an important moment for the team. We did not imagine finding ourselves in this situation, but I have confidence, and we must have it all, because the staff is capable," he says.
In his statement there is, surely without pretending, a clear contrast to the words of his coach, Pablo Machín, who on Sunday came to literally doubt the "ability" of his players, in his press conference after the hard defeat against Osasuna ( 2-4). The Chinese attacker adds: "We need a lot to win. When we win a game, everything will change," adventure
Of his physical state, says Wu Lei that he does not notice any type of fatigue. "I feel that my body is getting better," he reveals. And from his day to day, apart from training, he indicates that little has changed since I played, even less than a year ago, in China: "The only difference in my life with respect to Shanghai is that I go to Spanish classes once a week ".
"Participating in a World Cup is more than a dream for me and for all my followers," proclaims the Chinese international, whose desire seems far away, especially after the last defeat against Syria in the qualifying league. And finally, asked what it means to be measured on a pitch with Lionel Messi, Wu Lei admits that "it's not like watching it on TV or in the stands. Face to face with Messi, you can directly feel his talent and his strength ".
Photos from as.com