Wink from Celades to Paco López: "The normality of Paco is not much found in football"
Paco López and Albert Celades will compete for the first time this Saturday in the derby between Levante and Valencia.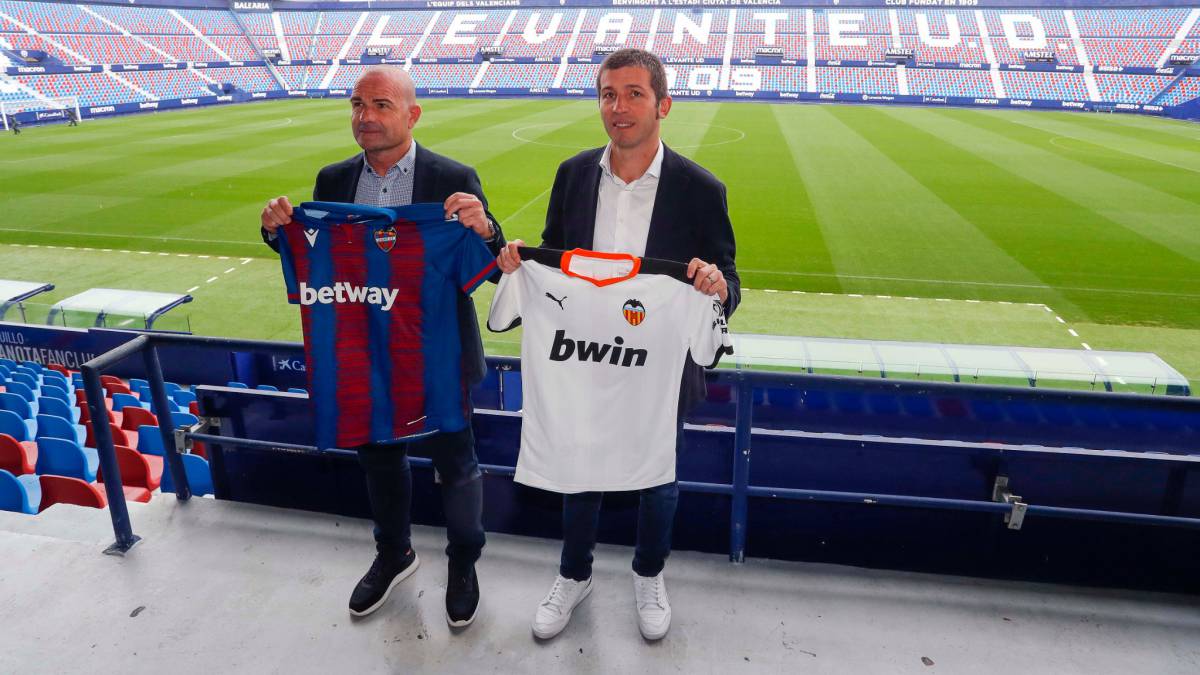 Paco López (Silla, 1967) and Albert Celades (Barcelona, 1975) will compete for the first time this Saturday from the Benches of Levante and Valencia. Paco, a granota coach since March 2018, will live his third derby against Valencia, one of the four First Division clubs he has not yet won. Celades will premiere this Saturday in the Valencian duel: "From a distance I saw this game as what it is, a match of maximum rivalry."
Paco López and Albert Celades share beginnings in training football, although in different projects. Silla, a coach who has reached the elite after going through virtually all categories of Spanish football, went through the subsidiaries of Villarreal, Valencia and Levante. There were soccer players who were closely followed by Celades as coach of the lower categories of the Spanish National Team.
One arrived at the Levante bench after Muñiz's dismissal. Not only did he resolve the ballot for Levante that year but he has recently signed its renewal until 2022. Another arrived at Valencia after Marcelino García Toral left. Paco López and Celades, in this sense, share a fact: they only know one bench in the First Division. From there, the differences are of curriculum as soccer players and waiting time until the opportunity of a bench of First Division arrived.
Paco López and Albert Celades agreed a few months ago at an event at the Mercantile Athenaeum of Valencia organized by the Valencian Football Federation. They were and also Villarreal coach Javi Calleja. In fact it was there that they met. "We had never co-opted," says Celades, who took the opportunity to give value to a virtue of Paco López as a person and professional: "He has a great career in different clubs of the Valencian Community, but above all it stands out for its normality, something that to me Understanding is not too much in football. "
Photos from as.com