Williams: 5 years of the lion running on a motorcycle in San Mamés
He turns five years since his premiere as an Athletic player and only has 25 springs. He has broken the record for consecutive games in the League in Bilbao: he has 134.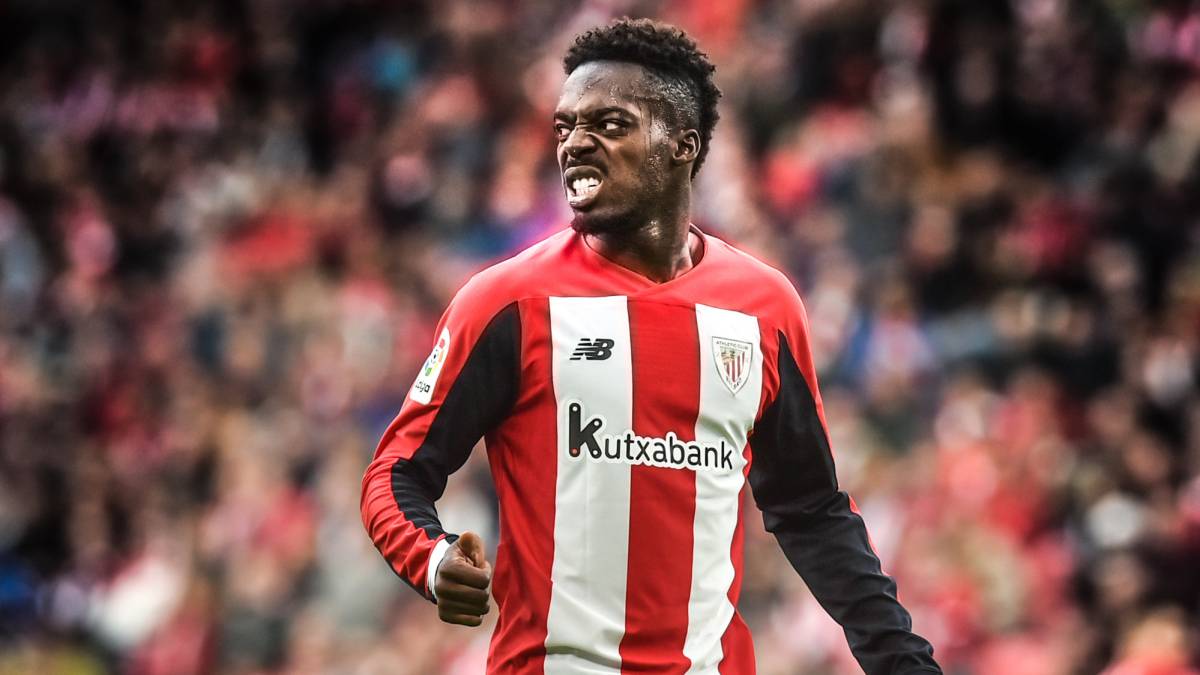 Williams added his consecutive LaLiga Santander match 134 against Athletic on Sunday. He handed a badge to the legendary goalkeeper Carmelo, who closed his account with 132. And he gave the forward with another. Now look Larrañaga, a realistic excentral who reached 202 days without missing any. Iñaki is celebrating. On December 6, 2014 he appeared in society in Primera and based on gallops he has ended up being a fixture in the lineups during all those consecutive games. He knocked hard on the door from the branch and, due to the injuries of Aduriz and Guillermo, Valverde put him in limestone in San Mamés, before a Cordoba that won the lions 0-1 with a goal from Ghilas. The squad came out in the starting eleven. At 20, with a scared face, he immediately won the favor of the stands. In the 46th minute he paraded and Susaeta entered his place; he barely intervened but he left flashes of his speed.
At 25, he is a more mature guy, who has acted in the three positions of the front f attack, but is called to be the heir of Aduriz as nine. "I am happy to have fulfilled a dream, but disappointed by the defeat," Williams said after debuting. That year he added 25 games: 19 League, 4 Cup and two Europa League, competition in which he scored his first goal as a lion (against Torino in the Olympic, 2-2), on February 19, 2015. In This crossing has played a total of 219 matches with the rojiblanca shirt (173 LaLiga, 16 Cup and 30 European competitions) and has scored 52 goals. It has had a handful of renovations (after one of them referred to "this piece of contract"), until the current one that covers a validity until 2028 (when it will be 34 years old) and 135 million clause. Offers from German clubs and, above all, from the Premier have been crossed. United probed him in the last market but this time has not stopped repeating where he wants to be. The youth knows that he is one of the icons of Athletic. "I want to be a reference for young people," he said not long ago. Last season was the best in terms of scoring records (13). In addition, Williams loves to be called the 'panther'. His speed point in LaLiga established him in the 2015-16 season, in a match against Deportivo. He ran at 35.71 km per hour, a figure that left him in third place that campaign, only behind Robben and Bale.
Unai López does not stop growing in Bilbao: "I don't set limits" .
Berizzo opted for him and then took away his confidence. With Garitano he has taken gallons and is a reference in midfield as a couple of Dani García. Capa has not trained with the team.
Uni Lopez spent a summer with the fly behind his ear. Last year he had Berizzo's confidence but, given the bad results, he took it off. And in January he considered looking for a way out as assigned. In the last preseason he sweated in search of returning to zero, although he knew that it would be difficult to win the minutes with Garitano. And he is doing it. He is Dani García's partner in the core and on Sunday he finally played a full game in San Mamés. It is a reference in creation and it unites a work without respite for recovery.
"Last year was hard for me. I knew that in the preseason I would have options. I am happy, wanting to follow this dynamic of playing and as I always say I can give much more, I do not set limits. I like to improve day by day, "the Donostiarra shows with that characteristic shy air. "I am fine, but I am aware that I can give much more. I do not set limits, even if I am well I like to improve. This is from day to day, to train, to improve and to contribute more to the team," he explained. Now he knows that if he fails they will not take the first change. "It is clear that when you have minutes, of the confidence, in this case of Gaizka, one feels more comfortable, but I have always trusted me, I have always trained to make this happen and it is touching me now, but I have not yet done nothing. We have been 15 days, there is much left and I am aware that I have to work hard to continue in this dynamic, "he explained.
Capa has not exercised with the group, although these days did not register any discomfort. De Marcos and Ganea cause leave for Sunday at Villamarín. The Alavés player again gives the can one foot. Suffer the aftermath of a sprained left ankle. And the Romanian side, which does not count for Garitano and will seek a way out in the January market, has a tendon injury.
Photos from as.com