"Benzema went to Madrid for a smaller offer than United's"
According to Jean-Michel Aulas, president of Lyon, the Red Devils offered him more money. Benzema convinced him personally. "Madrid is my dream," he assured the president.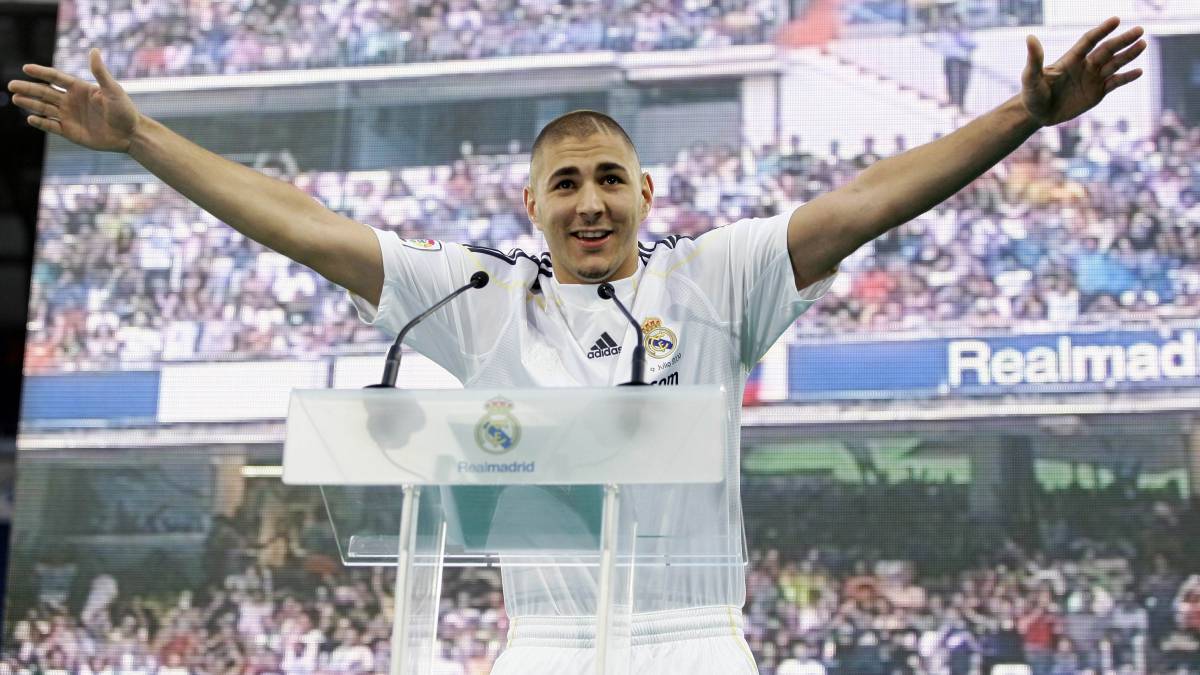 In 2009, Real Madrid lived one of the most important summers in its recent history. The club undertook the most important signing of the modern era with the arrival of Cristiano Ronaldo in addition to Kaka, Xabi Alonso and Karim Benzema, at that time, a promising French forward of Olympique Lyon.
Benzema came to Real Madrid in exchange for 35 million euros and has already accumulated a decade of scoring goals but, as Jean-Michel Aulas, president of Lyon revealed, Manchester United offered more money but he and Karim himself had to be the one would convince him to sell him to the capital's club.
"When Karim asked me to leave Lyon I had two offers: one from United and one from Real Madrid. Karim, as Fekir did, came to see me and that's when it is shown that we have a relationship of true trust. He said:" My I dream of playing at Real Madrid. "We sold him to Madrid even though United had made a superior offer," explained the chief León leader.
A "possible" return home
After ten years out, Aulas himself acknowledged in this interview at Bein Sports France that they have been working for a long time for Karim Benzema to wear the Olympique de Lyon shirt again before he leaves.
"Karim will be possible. We spoke with Djaziri last year but there were changes in Real Madrid. He has immense talent and is one of the best French players. At this moment it is not possible but there is the possibility tomorrow or the day after tomorrow. .. Juninho said it and when Juninho says something, it is usually met, "he said. Benzema played in the quarry of Olympique de Lyon since he was nine years old. He debuted as a professional in January 2005 and from 'his house' they already want him back to enjoy his talent again.
Photos from as.com