Vinicius must have seen the second yellow, according to Iturralde
"It is a reckless entry, it is very late," said Carrusel Deportivo's arbitration analyst. However, the former Basque collegiate believes that they were wrong in the action in which he sees his first warning.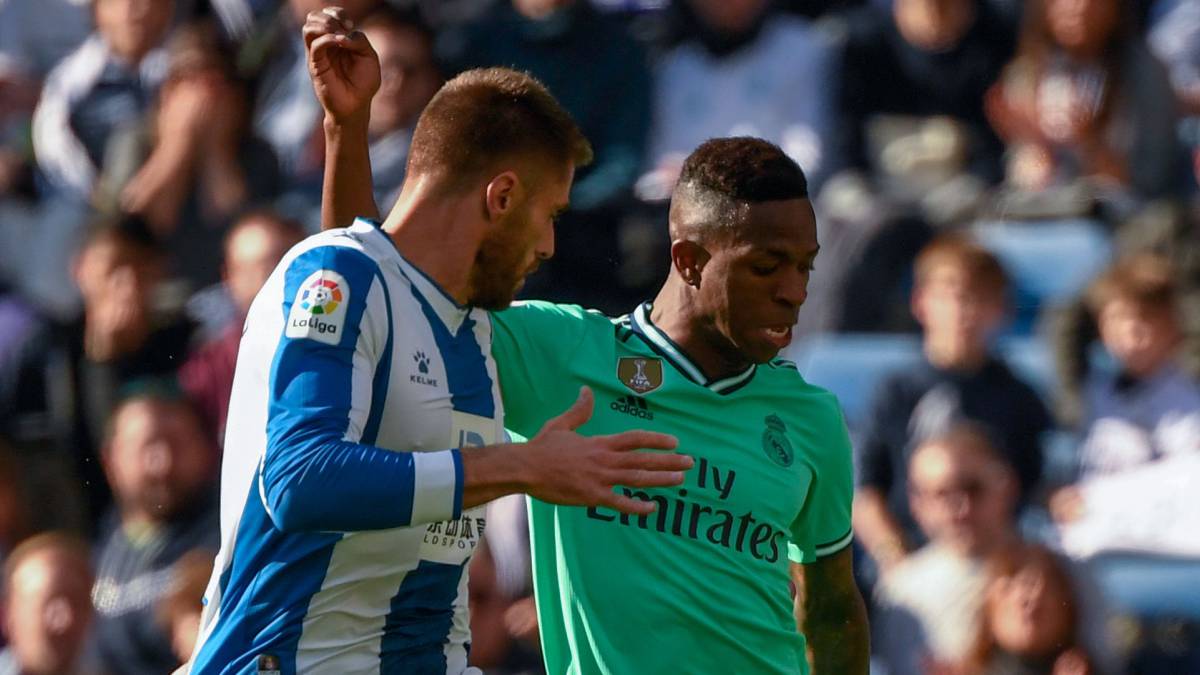 Vinicius is playing a correct match this Saturday at Real Madrid -Espanyol. The Brazilian has been active in attack during the first half, having a couple of shots and good deeds for the left front of the Madrid attack. However, the Brazilian end could go to the locker room ahead of time, as the players of the parakeet called for the expulsion of the 25 Real Madrid player for a second yellow that he did not see
The Brazilian was booked in the first quarter of the game for an action with Diego López in which the Brazilian put his foot before the Galician goalkeeper left. A yellow card that for Iturralde González, arbitral analyst of Carrusel Deportivo, was perhaps excessive: "He disputes the ball to the goalkeeper and, although it seems that he is late, it is actually a pure football pitch."
However, the former Basque collegiate did consider that the Brazilian must have seen what would have been his second warning and, therefore, the red card after an entry that swept David Lopez to the edge of the break. "It's clear warning. It's a reckless entry, it's too late. It's clear warning," Iturralde said in SER.
Photos from as.com