Villar: "We have arguments to compete in the League"
The sports director of Movistar Students after the agreement of the collegiate club with the group of English academies Number 16 School.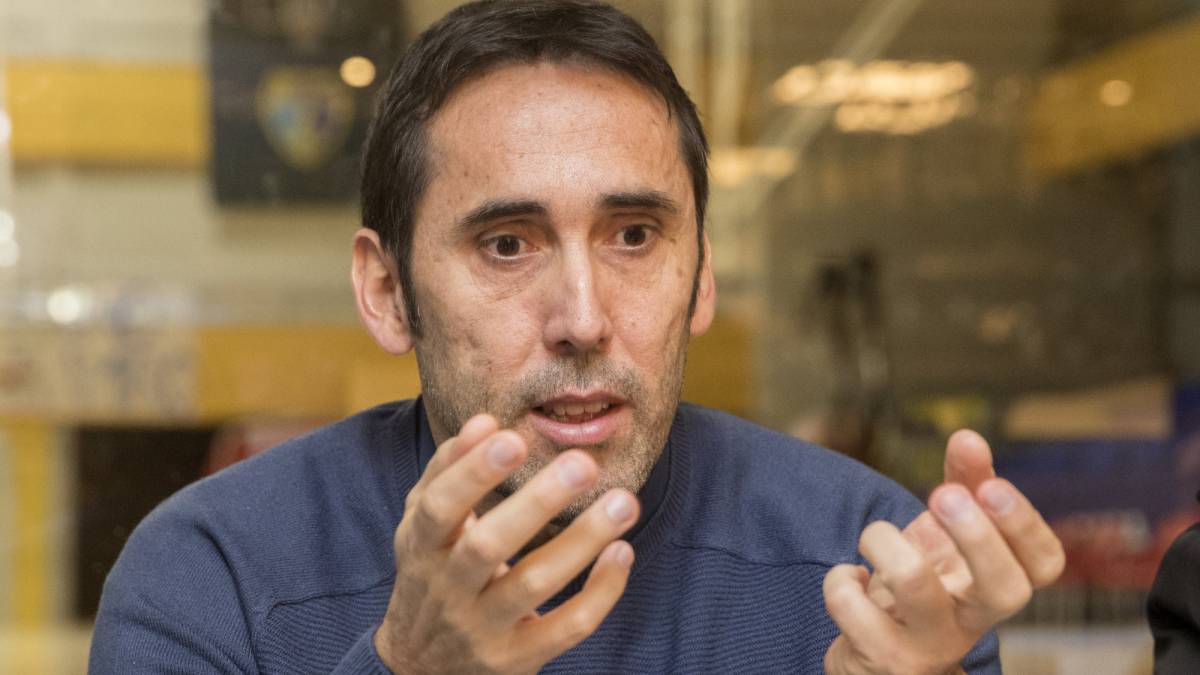 EI Movistar Estudiantes closed a month of horrible competition in Seville. The schoolboys linked their fifth consecutive defeat, three at home, against Coosur Betis. They have not won since last October 26 when they raided the Martin Carpena of Malaga (their first victory was in nine months) and they are colistas. "It was a tough defeat with, perhaps, our worst game of the course, but this is going to be the League: good and bad times," says Willy Villar, student sports director, following the college club's agreement with the group of English academies Number 16 School.
Bad school streak has many symptoms. They are last in the rebound (32.6) and in valuation (74.9), and seconds by the tail in points in favor (76.7) and a percentage of two (34.8%). They are 14th out of 18 in losses with 12.4 per game. Despite this amalgam of problems, Villar hopes to reverse the situation: "This is going to be very long and the streaks will change for sure. In seven days the sensations can change, but you have to work to make it happen," he reflects. "We have enough sports grounds to compete in a very tough league."
One of them is Toney Douglas. The American arrived last week to reinforce the base post, very fragile in this competition start with only Phil Pressey as a pure one. "He is a differential player because of his quality," Villar says before reinforcing the current coach: "We are lucky to have Dzikic. When you are downstairs you need great professionals who know what they are up to." The institutional problem is linked to the sports problem, with a debt of five million euros and the threat of disappearance next season. "I don't have the feeling that it affects the players," concludes Villar.
Photos from as.com