Vierge shows his solidarity face
The Moto2 rider participated in the visit that Pont Group made to the National Hospital of Paraplegics of Toledo in his action, Less Crutches.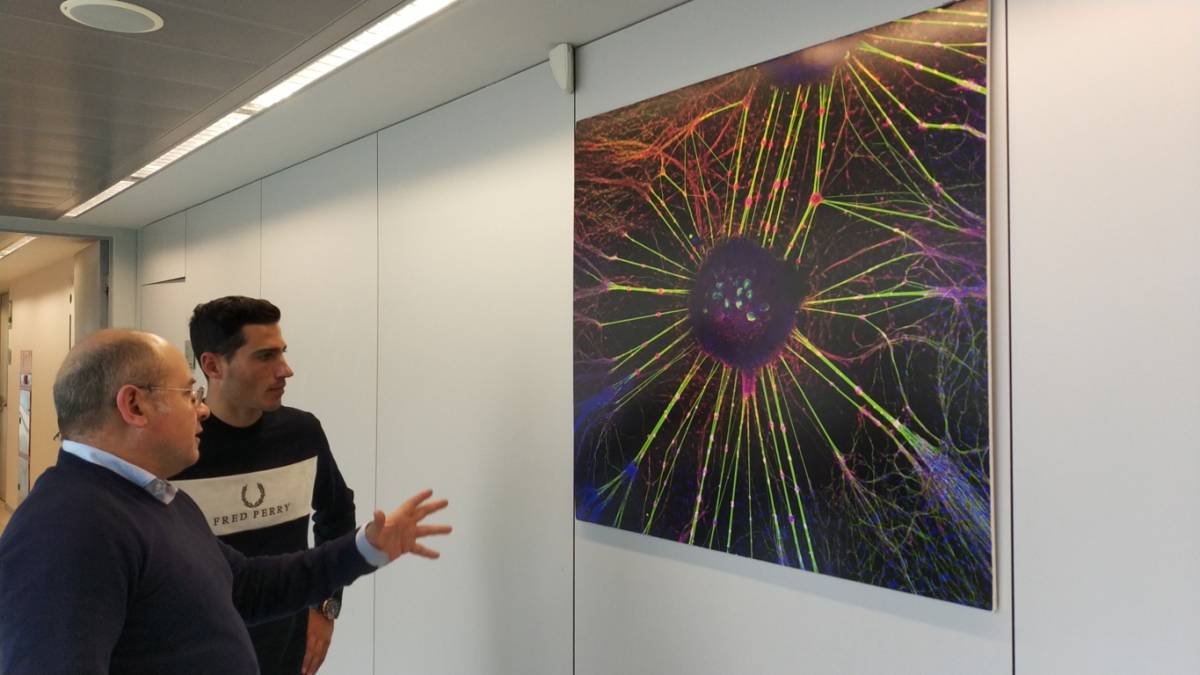 Within the CSR actions that the Insurance Broker, Pont Grup, carries out, is the so-called "Less Crutches", a campaign that aims to encourage the investigation of spinal injuries. Pont Grup has been making annual donations to the National Paraplegic Hospital for three years, a true reference in research, advances and treatment of spinal injuries. In addition, to symbolize the progress that will be achieved with the investigation, a collection of artisan Christmas ornaments made with the aluminum of the crutches was created that in the future will be in disuse.
Among them was Xavi Vierge, Moto2 rider, he was accompanied by the Hospital Communications Manager, Miguel Ángel Pérez, who was in charge of guiding him through the hospital facilities, where Xavi could see the progress being made thanks to the progress made by the more than 100 researchers who dedicate their day to day to improve the life of spinal cord injuries. The head of the National Paraplegics Hospital Foundation, Silvia Díaz del Fresno, thanked Xavi Vierge for helping to make visible The very important work that is carried out in the hospital and explained how donations and actions of private companies, such as that carried out by Pont Grup, are vital so that the investigations can continue their course and achieve the necessary advances so that one day all the Crutches can be Christmas ornaments.
Photos from as.com