Víctor Font asks for a new referendum for Espai Barça
The 'Si al Futur' candidacy argues that the project, the budget and the funding have changed since 2014 and asks for a consultation for members and transparency to the club.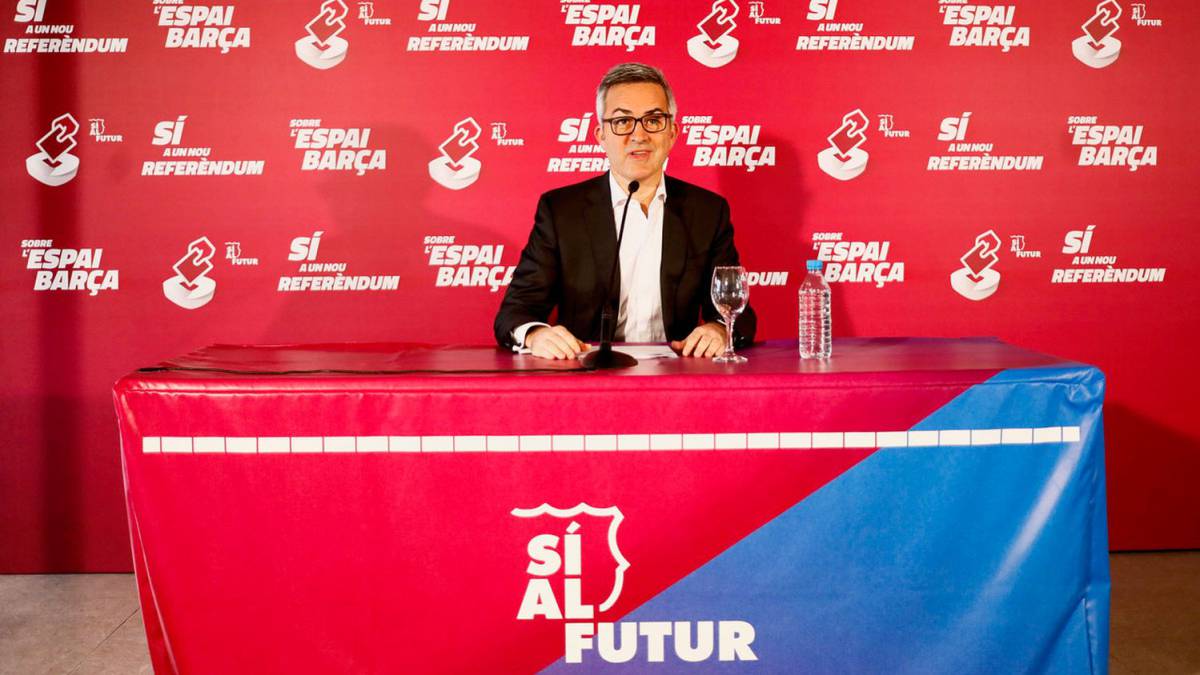 Victor Font, a candidate for the presidency of Barça, called on Josep Maria Bartomeu's board for a new referendum on Monday to validate the Espai Barça since conditions have changed since 2014, when its implementation was approved in a consultation to all partners Font admitted that the claim has to do with the impending convocation of an extraordinary Assembly for the first quarter of 2020.
To legitimize his request, he began his speech using a speech by Josep Maria Bartomeu in which he defended the need for the referendum when he asked about Espai Barça in 2014: "This is a strategic decision that affects the future of Barça in the next 50 years The referendum is a commitment of the Board of Directors The statutory reform created the referendum tool We have to strengthen it to strengthen the co-ownership of the club That I have not written It is Bartomeu's words in April 2014 when before making a referendum for Espai Barça he was asked why there had to be a referendum. We are one hundred percent in agreement with Bartomeu's words and we want to know if they are still valid. "
"What the Futur wants is to ask the Board of Directors to convene a new referendum to validate the Nou Espai Barça. In 2014 he wondered if he agreed with the Espai Barça. There was support, but since then the project has suffered changes, both the architectural project, the budget or the form of financing that is key We believe that now that we have a new way to finance the project, the new partners must legitimize it The Assembly of Committees is not enough to support and the Board directive must promote a new referendum. In addition, we want to promote a new model of more democratic, more participatory government, "added the leader of the Yes platform to Futur
"We also demand transparency because the investment of Espai Barça will go above 650 million or 700 million. We are in favor of starting up the Espai Barça. In 2014 it was a necessity and now it is an emergency. We want to know what it is the real debt of Barça The club said that the works of the Espai Barça would not start if the debt was above 220 million euros We need transparency around the debt and the project of the Espai Barça It is not just the reform of the Camp Nou but also the reform institutes. We want to do the Espai Barça, yes or yes, but we do not want the ownership model to change, "he concluded.
Photos from as.com