Vicente Moreno: "He who loses will get worse but nothing will be resolved"
The coach of Mallorca made self-criticism for not yet scoring away from home before the momentous match against Celta in Balaidos.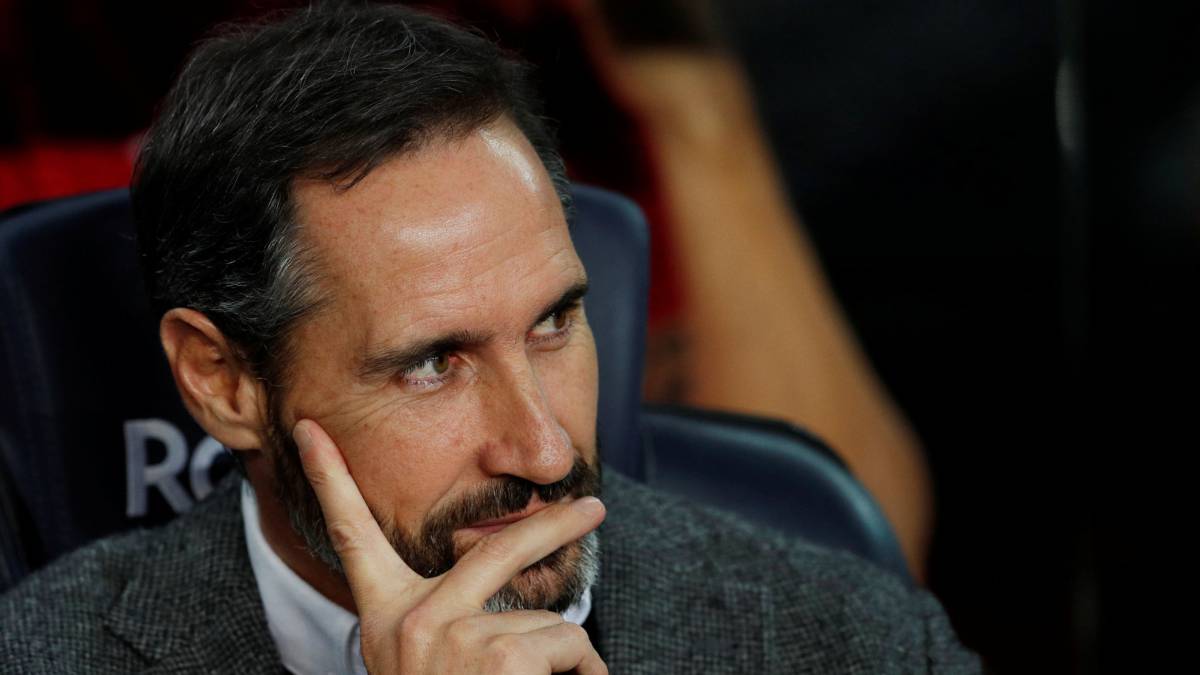 The Real Mallorca coach joins the speeches in the last days of one of his players and the club's CEO when qualifying Vigo's game as very important but without dramatizing or considering it definitive. Maheta Molango said that the game is "important but not decisive," while Colombian forward Cucho Hernández added that "it is a very important game but without despair."
In the same vein, the Mallorcan technician assures that "neither by winning will we have the permanence achieved nor by not doing it will be the opposite", adding that after the appointment of Balaidos "it will be much later to continue adding" , recognizing at the same time that "obviously we will see everything much more positive if we are able to obtain a good result" .
In these cases we usually talk about 'final' before meetings of such qualifying importance at certain moments of the competition, and in this sense Moreno points out that "final is when there is nothing else behind that game, that is a final, and that term is used for important parties and this is, we will not deny it ".
Mentioning the rival, Vicente Moreno is very clear that "Celta is not a team, a priori, that should be there, in that situation, it is a team that should leave, or that should not even have been for its entity and quality of players you have ".
According to the Valencian, in Celta "if you look player by player, it has a lot of quality, there is a lot of money on the pitch at the economic level and that is synonymous with quality and good players, which already tells you that in order to get something positive out of there we will have to give our best level ".
What Vicente Moreno does not overlook is the statistical refusal of his team this season away from home with a balance of seven losses in seven games. Mallorca is the only team in the league that still does not know what it is to score as a visitor and Moreno does not hide: "The reality is that we have not taken any points away from home this season and that we can not hide or tell a film contrary to what it is, and having said that, I think there have been times when we could have achieved it before and we have not done it. Now we have the illusion that it is this week in such an important game ".
Finally, the vermilion coach says that "we have to follow our path, we are competing and waging war" and adds that in this Celta-Mallorca "whoever loses will get worse but nothing will be resolved" .
Photos from as.com