Vezo is injured and Levante runs out of central
The Portuguese center has had to withdraw from training due to a knee injury and is currently undergoing tests.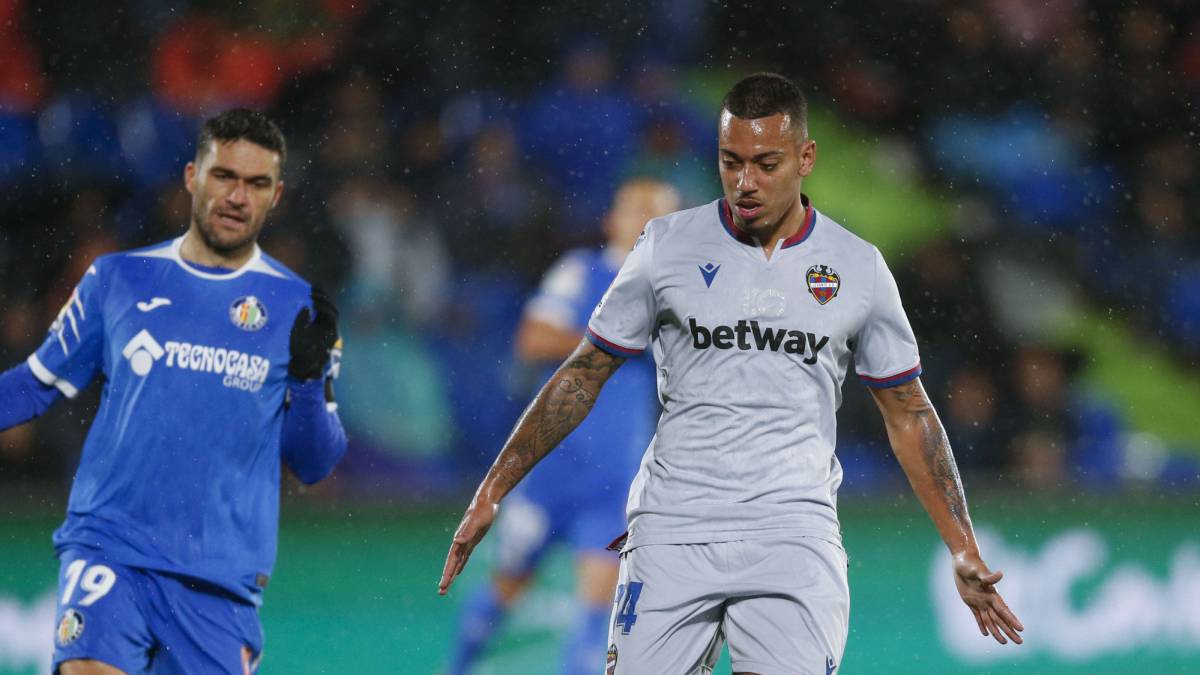 Alarm in the Levant before the Valencian derby. Rubén Vezo has had to withdraw from training due to knee discomfort and is currently undergoing tests to determine the extent of the possible injury. The Portuguese was the only central available to Paco López, who runs out of troops in the axis of the rear to receive Valencia.
The Portuguese is at the expense of the medical tests that are being carried out at this time to know the injury that could affect his joint. The player left the Ciutat de València facilities very worried.
With Sergio Postigo, Erick Cabaco and Óscar Duarte injured, Vezo was the only one available for the Saturday derby in Orriols. So Paco López must imporvise a couple of plants facing Saturday and for the next commitments. Coke Andújar, Nikola Vukcevic, and affiliate players, Eliseo Falcón and Gonzalo Pereira, are the options available to Silla to face this plague of injuries in the central axis of the rear.
Since, depending on the result of the Portuguese injury, the rest still have weeks ahead of recovery in their respective injuries. Without going any further, Duarte's injury was confirmed yesterday after noticing some discomfort in the match against Getafe. Paco López and Levante run out of plants
Photos from as.com