Trae Young is "bothered" to be compared to Doncic
The base spoke about the continuous comparison between the two: "They will compare us throughout our career and will not stop until we retire."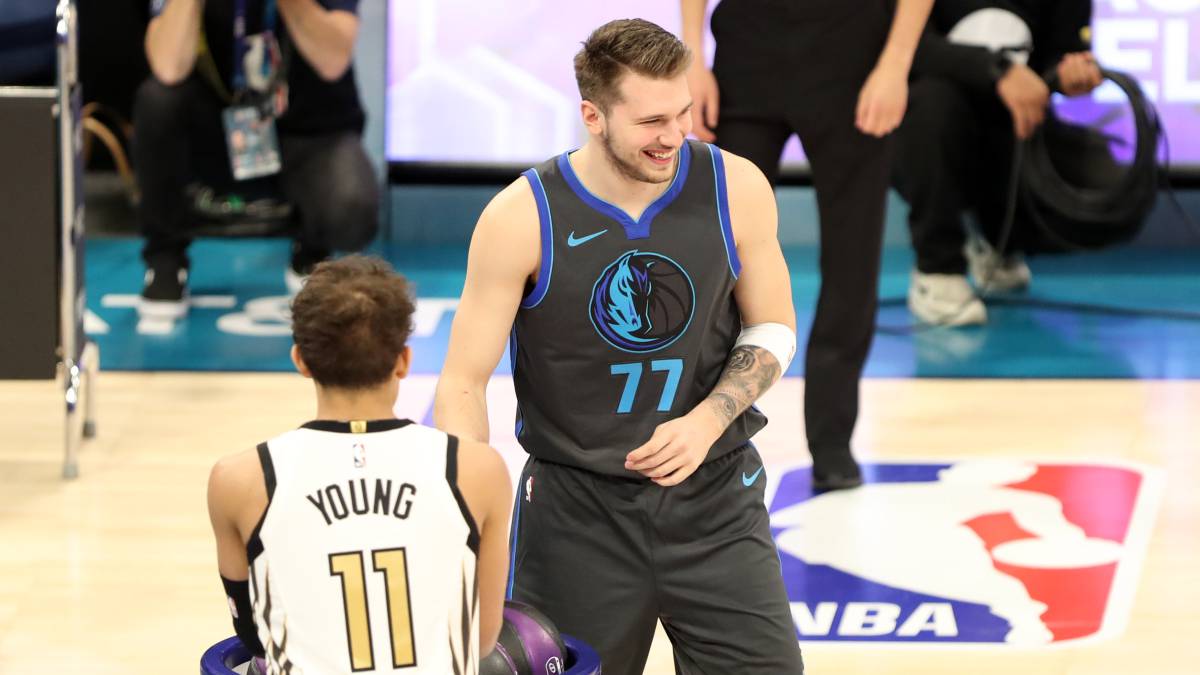 Trae Young and Luka Doncic's races were inevitably linked on June 21, 2018 when the NBA draft was held in New York. That night the Atlanta Hawks and the Dallas Mavericks made an exchange with their first two elections: the Hawks gave Doncic, chosen in 3, by Young, selected by the Mavs in 5, the first round of 2019 (in the end would become Cam Reddish). Since then the comparison between the two players has been constant, measuring what each one did to try to discern who had benefited from that change and who had harmed him.
This situation does not seem to like Trae Young and has made it public: "Yes, it bothers me. I love playing basketball and I know he does too, so it bothers me. It's annoying that they only ask me about that all the time, but I know which is my turn. I didn't ask it to happen, but it happened. They are two totally different situations, two totally different players. He is playing well, I am playing well. We should let him be like that, "he explained about the continuous questions that do about Doncic.
To know which franchise was winning that night with the transfer will have to wait many years. It could even be that both were winners or losers. But the moment we meet for Trae Young, it makes no sense to look for the answer to that question. "I think both teams did their best for us. We are in a process of reconstruction, trying to bring together many young people and build that way the basketball culture we want. And it's great because you see how it grows little by little. We have many Fans here who are supporting us in this adventure Obviously, in Dallas they are more in a position to win now, they've got all those free agents, Kristaps Porzingis, Tim Hardaway Jr., Seth Curry ... Many guys who they are veterans in this League. We talk about two totally different situations. "
Very wise words by the Hawks player, which should not be forgotten that he was the only one able to fight Doncic the Rookie of the Year award (although from a long distance in the final votes) and that he is doing a second year that He could be worth his first presence in the All Star. He averages 28.7 points (fourth in the League), 4 rebounds, 8.4 assists (fifth) and 1.3 steals with 39.3% in triples, making 3 , 4 per game (eighth). Despite his complaints about the comparison with Doncic he himself is aware that he has no signs of running out soon: "We will be compared throughout our career. It started on draft night and I don't think it will stop until we both retire, "he said.
Photos from as.com