Torres, multi-employed in 2020
The 32-year-old will run with Sito Pons in the MotoE World Cup, supplying Sete Gibernau, and continue in the Superbike with Pedercini's Kawasaki.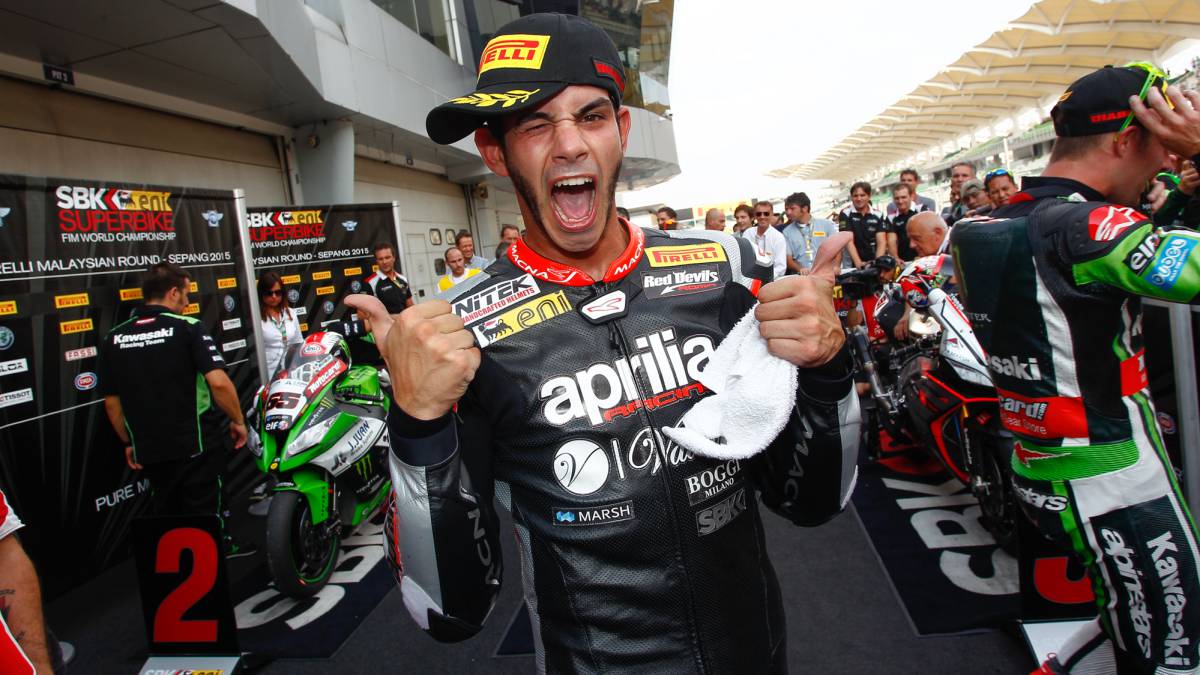 Jordi Torres is an SUV. The 32-year-old Ruby pilot is not one of those who get scared of the challenges and has shown it again. In 2020 he will have a tight schedule since his already announced position in the Team Pedercini of the Superbike World Cup, at the handlebars of a Kawasaki and with the Italian Savadori as a teammate, he will join his debut in the MotoE World Cup, which precisely today announced that it will not run in Le Mans and will double race in Valencia.
The Catalan signed for Join Contract Pons 40, the Sito Pons team, and will replace Sete Gibernau who has left the competition. "Being part of this great project and in this category where what is foreseen as the technology of the future is used as a propulsion is a pride and satisfaction," says Torres before making it clear that he feels prepared for the challenge: "I think it comes at a point in my career where I feel quite mature and more prepared than ever. I am looking forward to it and I feel excited to start this new adventure "
Torres, who already knows what it is to win in the Moto2 and SBK World Cup, and who has played several MotoGP races, is very grateful to Pons for the opportunity: "Do it with a team like Sito Pons, which is the most leading of the world, both for its achievements and for the present, it is almost a dream come true.To be part of the evolution of these motorcycles is an honor and I already want to meet the team, get on the motorcycle and start work to give 100%. I know that I will have all the tools to fight for the maximum and I hope to live up to this challenge. The tires, the power delivery, everything will be new and sure that it will be very electrifying. I'm going to have to adapt as quickly as possible and be able to do my best. I want to do it well and I'm sure it will bring me a lot in my sports career. "
Great work ahead for Jordi who, as an example, will have eleven races in September. However, Sito Pons had no doubts about which driver to choose to assault the title that in the debut season has been for the Italian Matteo Ferrari: "After a first year that has served us to understand the motorcycle and the championship, in which everything It was new, with Jordi we opened a new stage and faced the challenge of fighting to win the MotoE World Cup. As a rider, he has successfully played the Moto2 World Cup and the WorldSBK World Cup, being able to win in both categories, and that gives him a degree of maturity, experience and speed necessary to try to fight for being MotoE World Champion. An exciting season awaits us, and I am sure it is full of successes. "
MOTOE CALENDAR 2020
03/05 Jerez Àngel Nieto28 / 06 Assen (Netherlands) 16/08 Red Bull Ring (Austria) 12/09 Misano (San Marino) 13/09 Misano (San Marino) 11/14 Ricardo Tormo15 / 11 Ricardo Tormo
Photos from as.com