Tomás Pina has been successfully operated from his fibula rupture
Now it will be necessary to wait a minimum of four months so that he can return to the activity.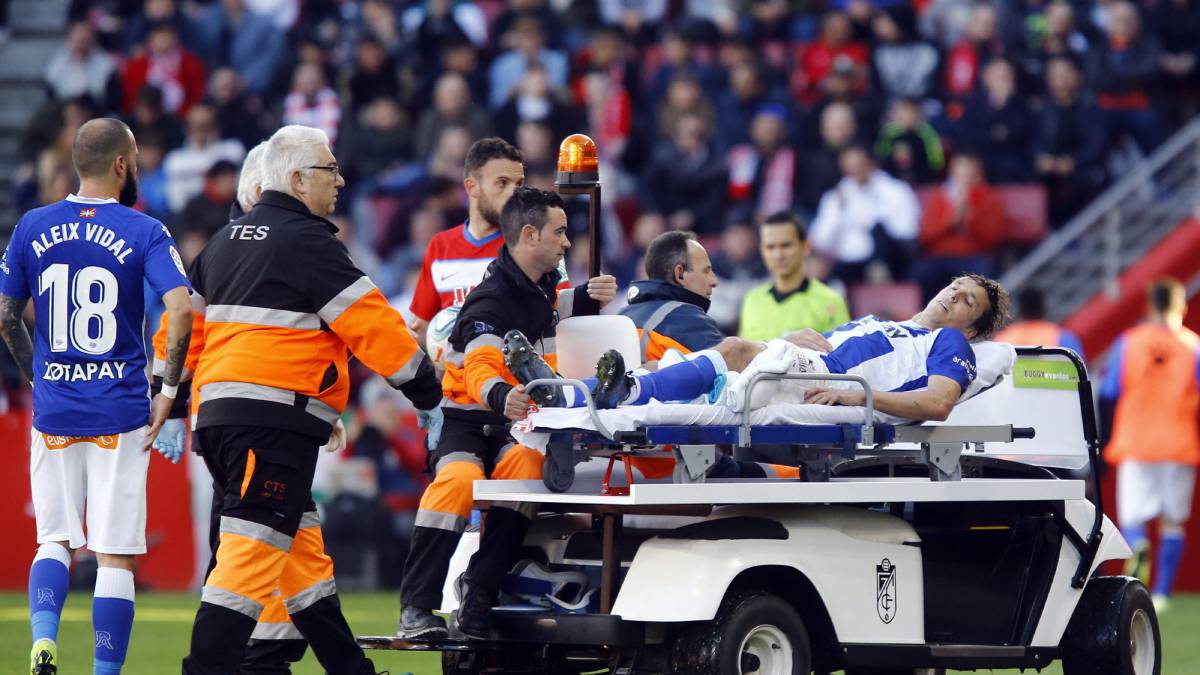 Tomás Pina was injured in the Nuevo Los Cármenes field after bending her leg in a bad way. The player was replaced immediately and left the field on a stretcher. Once in the locker room, the medical body of Alavés realized the seriousness of the injury but it was decided that the manchego would return home with the rest of his companions in the private charter instead of staying in a hospital in the Nasrid capital.
Nothing else to reach Vitoria was examined conveniently. Tests were also performed throughout Sunday. It was complicated because it had a very inflamed area. Once the fibula fracture was seen, it was necessary to see if it had affected the rest of the knee. Dr. Mikel Sánchez saw him Monday morning and today he went through the operating room Tuesday. He has four months of convalescence and the time he may need to get fit to compete.
Asier Garitano will not be able to count on him due to the injury and neither with Wakaso and Pina for sanction. The Ghanaian midfielder saw two yellow cards in Granada for rough play and the central midfielder, a direct red for nailing the tacos to an opponent in the side when the match faced its final minutes. They return, however, Duarte and Borja who could not travel to Granada for the same reason, by federal sanction.
Photos from as.com