'Response' to Serra: Betis puts the 'Manquepierda' in his stadium
The former vice president said that "never" had been the slogan and Haro said that if he depended on it would be "in large letters" in Villamarín. It is done.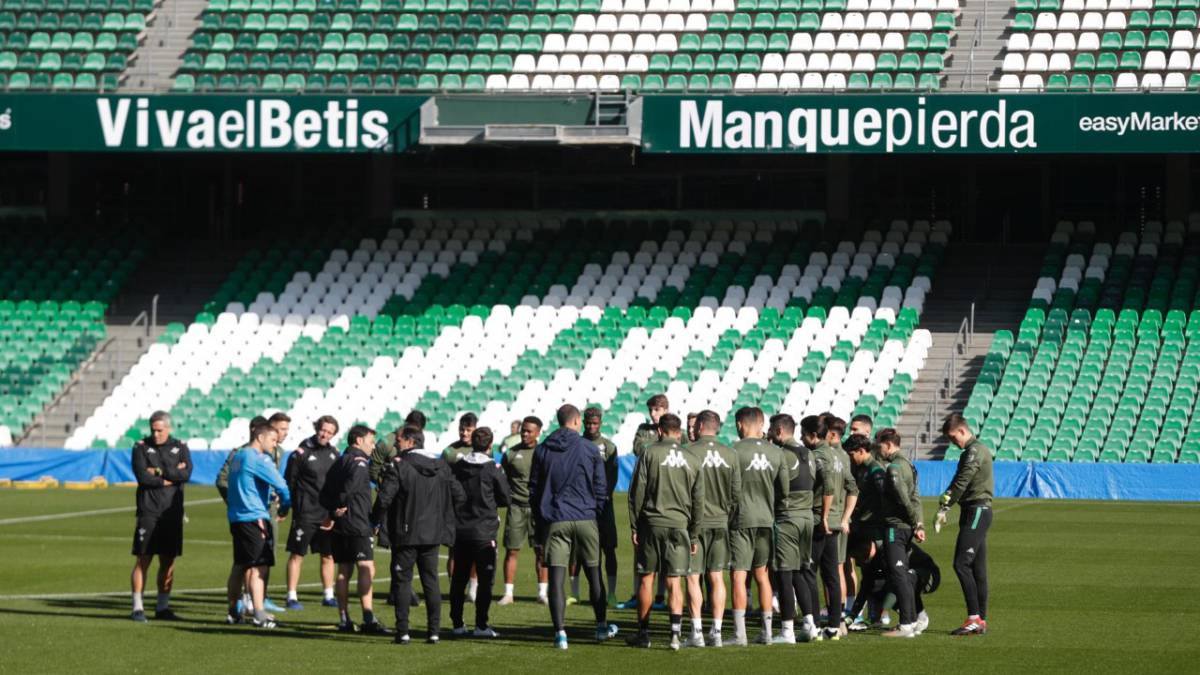 The Betis squad trained this Friday at Benito Villamarín and those present were able to verify that the legend "Viva el Betis Manquepierda" appeared for the first time printed in the stands between the phrases that adorn the Verdiblanco stadium. Interestingly, after a controversy arisen in recent days between former sports president Lorenzo Serra Ferrer and the president, Ángel Haro.
"I have never been the manquepierda, never, because I am a bad loser," said Serra Ferrer during a visit to a Betis rock, something that did not sit well with some fans and what the club responded from several fronts, including that of the president himself: "I am surprised by these statements. The Manquepierda is not resignation, it is loyalty, part of the inheritance of our parents."
"Thanks to Manquepierda there is Betis, that does not mean not being ambitious. This Council is very ambitious. I do not like losing anything. But it does not mean that we have to give up Manquepierda, that if it depended on me it would have to be in large letters in the stadium, "continued Haro. He said it on November 27, in the presentation of the contract extension of Canales ... And a few days later, said and done: he already looks at Villamarín.
Photos from as.com