The trident already carbureted ten days from the Classic
The Messi-Suárez-Griezmann company marks for the third time. The mechanisms are tuned.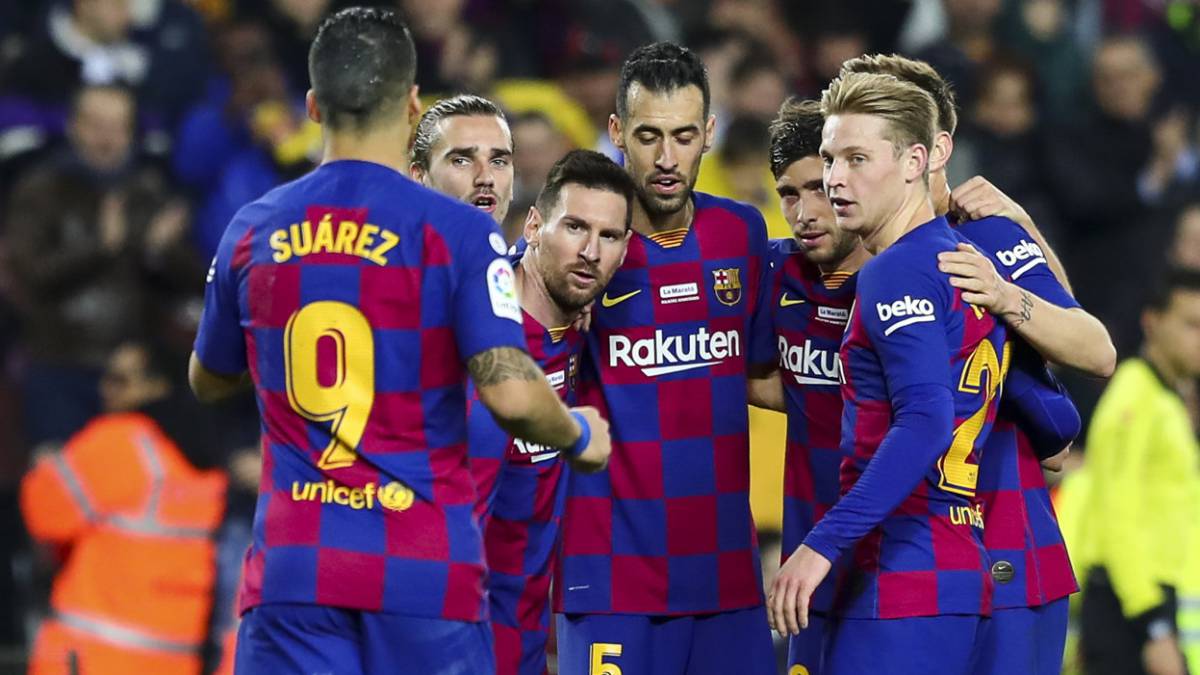 Little by little and on a time basis, the new trident of Barcelona is setting as well as scoring all comments about his lack of understanding. On Saturday against Mallorca, Barça scored with three goals from Messi, one from Suárez (huge heels) and another from Griezmann at the end of a backlash that reminded the striker who sowed terror with Atlético de Madrid.
"Every time I see them better. It must be taken into account that they took time to work together because the injuries, especially Messi's, broke the training dynamics and had to be coupled on the fly, but over time it is seen that they are adjusting better, "he said Valverde at the end of the game asked about the performance of his three strikers.
The new Barcelona striker did not score in a group until matchday 9, on October 18, when Barça beat Ipurua 0-3. It was the first green bud of a society that seemed not to start. Messi spent the first seven days of injured League, Suarez had a couple of muscle relapses and Griezmann visited the bench on occasion. In addition, the Frenchman had no choice but to play at the left side, a position that is not his favorite.
It took more than a month without repeating a match in which the three saw the door. Until last November 27, when Barça played at home against Borussia Dortmund the possibility of accessing the knockout round of the Champions League as first group. Suarez, Messi and Griezmann, in that order each scored a goal and Barça won the right not to play anything on the last day of Champions on Tuesday in Milan.
From this second game to the next in which the three have seen the door, they have had to wait less. After the match against Atletico in Wanda that Messi decided, the match against Mallorca arrived where Barça - and the trident - managed to complete his best performance so far. With the Classic to ten days, the trident already carbure.
Photos from as.com