The torture of Gameiro: third muscle injury of the course
The Frenchman Kevin Gameiro suffers a microrrotura in the twin and will be low against Madrid. It is his third muscle injury, he had never been so injured at this point.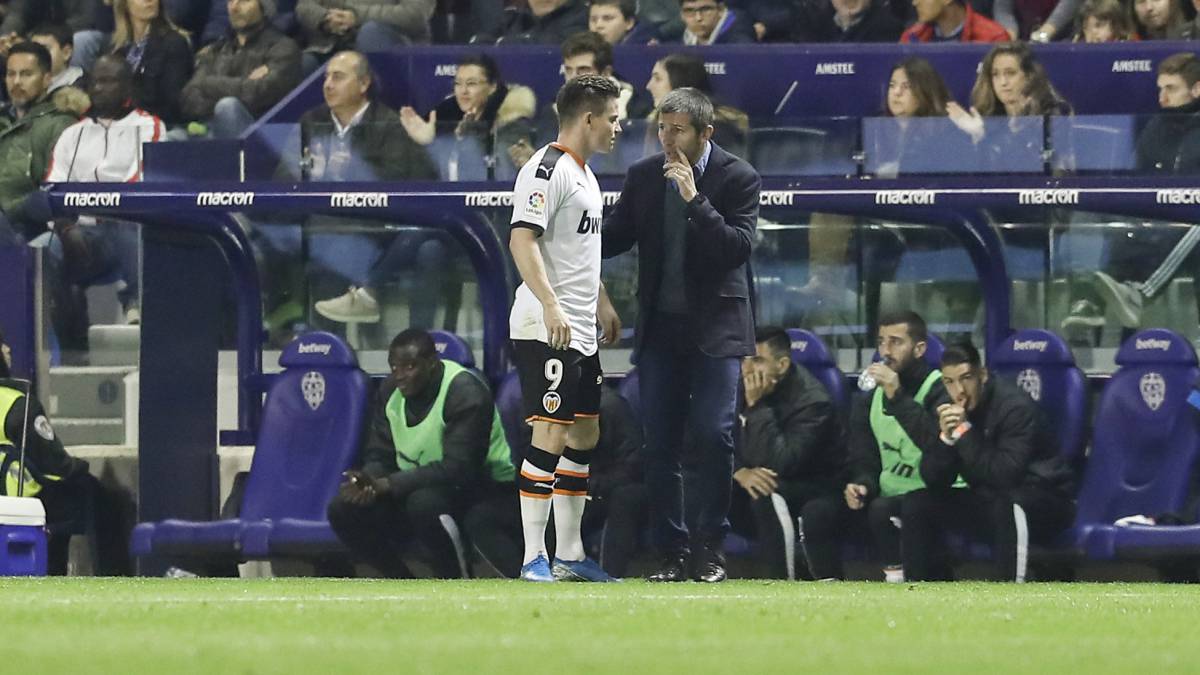 Valencia already thinks about their match against Real Madrid next Sunday, but Celades can't help but look sideways at the infirmary. When it seemed that he was beginning to recover troops, Cheryshev and Kondogbia are ready to play, an old man known in the same season has suffered a muscle injury again: Kevin Gameiro.
The Frenchman has been a season marked by muscular injuries since the latter, which is a micro-break in the twin and will prevent him from playing in the remainder of the year, is the third. This has caused that the striker has barely been able to find continuity in what we have been in season since he has barely played 849 minutes of the 1980s that the team has played, or what is the same, 42% of the time. A totally new situation for the player since, except when the ligaments broke in 2014, in his entire career he had never lost so many games at the start of a competition for up to three different injuries and has been playing since 2005.
And the sad thing for the fans is that when Gameiro has been able to find minutes, his performance has been more than good, so much so that he has put on the table on more than one occasion the debate about whether the holder should be him or Maxi Gómez . The tip started again in front of Levante a little more than a week ago, which he had not done since last October. His great game, with two goals, led to the fact that there were not a few who asked for his place in the eleventh against Ajax, and Celades aligned him, but because he had no choice due to Maxi's injury.
The truth is that both Gameiro, Gómez and of course Rodrigo, have a more than remarkable start to the season. Celades has made it clear, seen what was seen in the parties, that the 'untouchable' in the attack zone is Rodrigo Moreno, which leaves a dispute for the other position between the French and the Uruguayan. And today, although Maxi accumulates better figures with 6 goals and 2 assists, Kevin with 457 minutes less played and three muscle injuries suffered, has 4 goals and 2 goal passes, the same as his partner.
Photos from as.com