The statue of Ibra, at risk: serrated feet, a rope around the neck ...
The feet of the statue of the Swedish striker have been sawn and a rope that simulates a hanging has been placed. It is the third attack.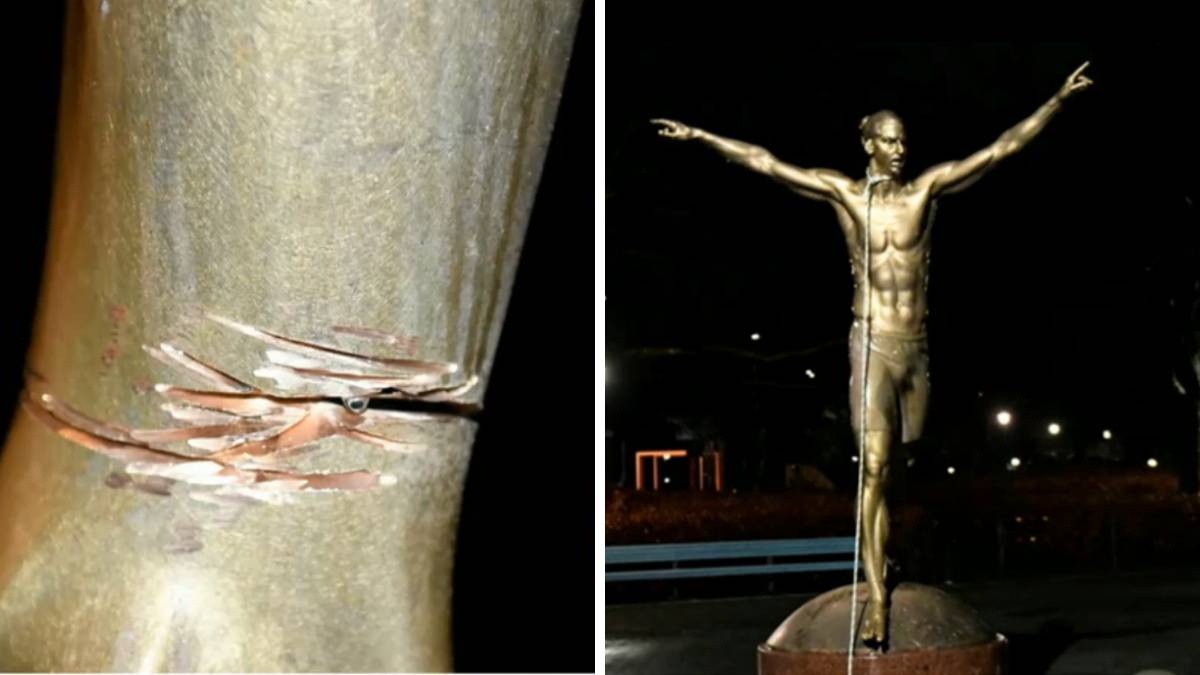 Zlatan Ibrahimovic remains the number one public enemy for much of Malmöe since he became the owner of Hammarby. If on the night of November 27, the Malmöe ultras tried to burn the statue with flares and the next day they hung a toilet lid as well as painted with death threats towards the gypsies, Wednesday night they were close to finishing definitely with the statue.
The sculpture was attacked by people carrying a chainsaw and tried to cut both legs to tear it down. In addition, they hung a rope around his neck simulating a hanging and repainted the plate accusing him of "sold."
This last attack has increased markedly that the statue ends up falling. To avoid a definitive destruction, the Malmöe police have returned to watch and raised fences again.
A transfer to Stockholm or a change
Both in the media and through graffiti, a good part of Malmöe's fans have asked that the statue be moved to Stockholm, home of Hammarby, Zlatan's new club. An option that the city council of southern Sweden still does not value and against which it is positioned.
"The statue is not going anywhere. Zlatan was born here and will remain linked to Malmöe. It is an example for young people," said Frida Trollmyr, head of culture when the previous attacks occurred.
Other fans have asked that the statue be replaced by one by Markus Rosenberg, a striker who is considered a legend of the club and is contesting his last season. According to the Swedish media Expressen, Filip Hammar, a Malmoe fan, has pledged to donate up to 50,000 crowns (more than 4000 euros) to raise a sculpture in honor of Rosenberg with the requirement that it be ten inches taller than the of Ibra. Something that he assures, would greatly bother him.
Photos from as.com