The song "Griezmann, die", denounced by the RFEF and LaLiga
The employer affirms that the songs were pronounced by "some 2,000 fans" of the South Fund of the Wanda. Objects were also thrown. Everything has moved to Antiviolencia.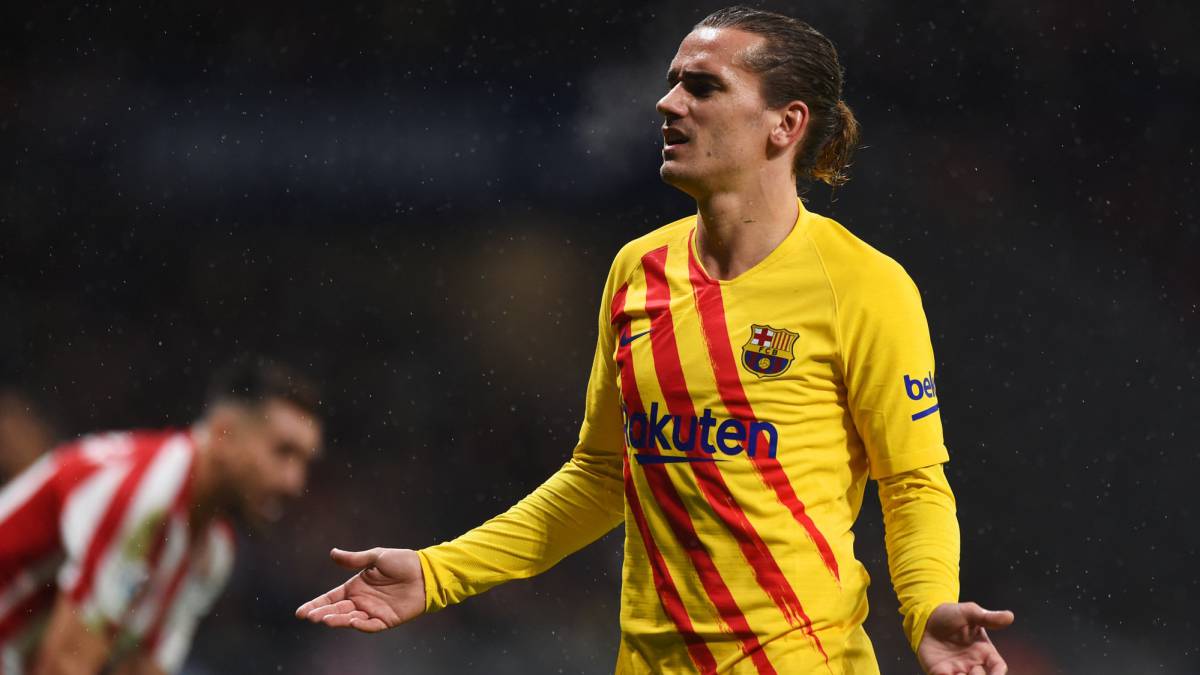 The Royal Spanish Football Federation and LaLiga have reacted to the offensive chants that Antoine Griezmann heard last Sunday in the Metropolitan Wanda, where he was returning with the Barcelona shirt, and Atlético de Madrid is now facing possible sanctions.
Thus, the RFEF pointed out that its informant delegate collected in its report the chants against Griezmann in the stadium, as well as the throwing of objects. In addition, the arbitration record also reflects the launch of an umbrella on the pitch. Both cases have been brought to the attention of the RFEF Competition Committee and in turn they have been transferred to the Anti-Violence Committee.
On the other hand, LaLiga was even more concrete when registering four different moments of the game in which "some 2,000 fans" of the South Fund sang 'Griezmann die!'. "These songs were all initiated by the bearer of a megaphone without being seconded by other fans of the stadium," said the competition, adding that "some of the songs were recriminated slightly by other fans from other areas, through whistles."
LaLiga denounces Aleix Vidal's sleeve cut
LaLiga denounced the sleeve cut, "with possible obscene and derogatory significance", which Alavés player Aleix Vidal made "when passing near Sergio Ramos' position" during the celebration of the goal he scored his team in defeat (1-2) against Real Madrid in Mendizorroza.
The letter sent by LaLiga to the Competition Committee of the Royal Spanish Football Federation (RFEF) and to the Anti-Violence Commission includes the following: "In the 65th minute of the match, and in the celebration of the local goal scored on penalty, the local player, dorsal 18, Aleix Vidal, passing close to the position of the visiting player Sergio Ramos, makes a gesture with the arms with possible obscene and derogatory meaning, raising the folded arm and hitting in the middle of it with the other hand, commonly referred to as sleeve cut ".
In that game, according to LaLiga's complaint, the following chants against Real Madrid were also produced by some 1,500 local fans: "Yes, yes, that Real Madrid whore" and "Real Madrid whore, Real Madrid whore" .
Photos from as.com