The scare of Memphis stays in nothing and the Bucks still do not fall
There are already 17 wins in a row for Milwaukee Bucks, which this time staggered in the third quarter. Giannis keeps making crazy numbers.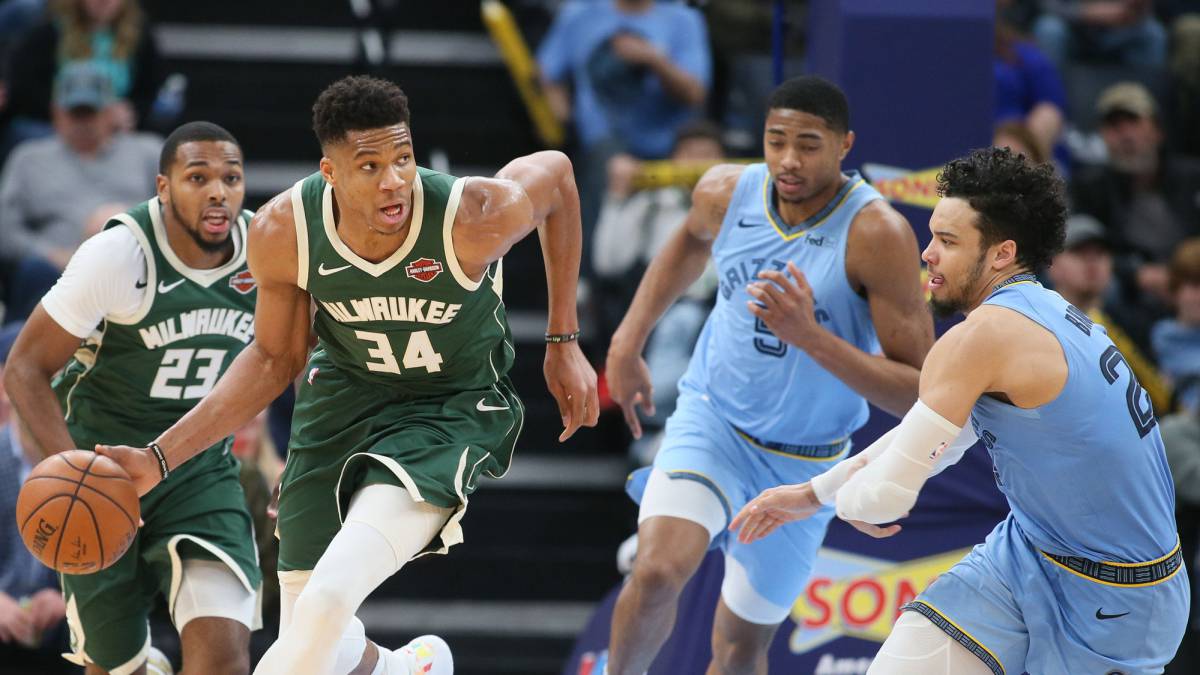 For a moment it seemed that the surprise was going to jump in the most unexpected place. The Milwaukee Bucks, who saw winning 16 straight games and recovering Giannis Antetokounmpo, staggered in Memphis for a few minutes of the third quarter that looked like a perfect storm led by Jaren Jackson Jr. The second-year player made one of the matches of his life, he scored 43 points with 9 triples and, in that time in which the entire FedExForum dreamed of an impossible, he linked three in a row. Three shots of three with a rare mechanic, his, pulling his ass back. But at the time it was the least. Or that the last of those three pitches entered via board. Everyone was on their feet, rubbing their eyes with joy and disbelief. Would the Grizzlies be able to break the winning streak of the Bucks?
The response was as follows: 19-37 for visitors in the last quarter. The surprise will have to wait. The green ogre still has an appetite, and more when Giannis is on the court. In New Orleans, the first game of the season was lost and as if it were a caged animal, he left for Memphis wanting to march. New double-double for him (23 in 25 games) with 37 points and 11 rebounds. His last room was to frame, crushing the hoop when it was necessary to crush it, putting the triples when they let him free, destroying everything in his path.
The Greek has already 14 games with at least 30 points and 10 rebounds. In the last 45 seasons only another player had done that in so few games: Moses Malone in the 80-81. The Bucks have the option tonight to extend the streak to 19 receiving the Cavs at home. Even if they don't, they have already signed the best start in their history. And although they have two games left in between, all eyes go to next Friday, when the Lakers will visit. The two are 23-3 and it is the first time that two teams are 20 games above 50% victories at such an early stage since the Lakers and the Celtics did in 1972.
Photos from as.com