The Rockets want to repeat the match of the ghost mate
The Houston team believes that it has been harmed and is considering claiming the repetition of the last 7 minutes and 50 seconds of the match against the Spurs.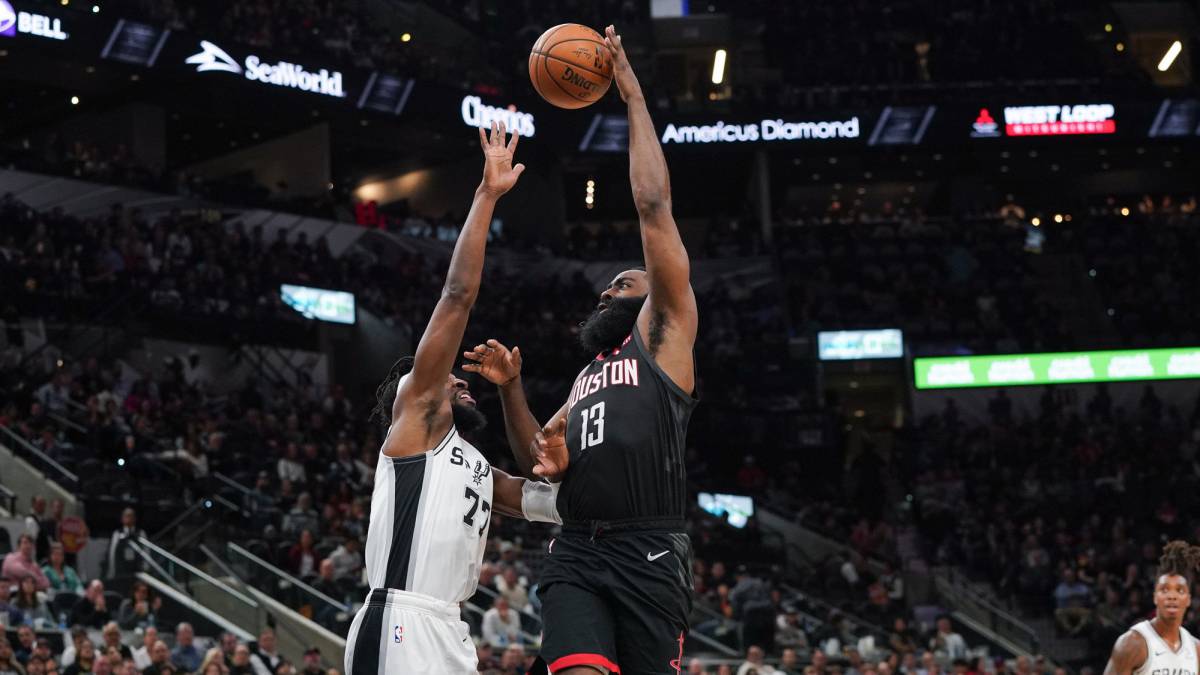 Although the soap opera does not have many signs of lengthening in time, the Houston Rockets are going to try not to do so. As reported by Tim McMahon on ESPN, the Texan franchise is seriously considering sending an official claim to the NBA to repeat yesterday's meeting in San Antonio. Let's collect: the Rockets lost after two extensions, but in the absence of 7:50 by the end of the regulation time and when they were very prominent on the scoreboard there was a play that is the cause of all the controversy. A matte of James Harden who appeared live out of the ring without getting in but that in the repetition it was clearly seen that it had been a basket and that the effect that the ball had taken with the net was responsible for the confusion.
The play ended as a non-basket and now the Rockets want to play those final 7 minutes and 50 seconds again. The options for this to happen are minimal, if not void. There are voices within the League that cross out the possibility of the "ridiculous" appeal. The complaint of the Houston team would not only be in the obvious arbitration error, but that they would not allow Mike D'Antoni to ask for the challenge to review the play. According to the Rockets coach, he requested it, but the chief referee of the game, James Capper, said at the end of the meeting in response to the journalists that this request had been requested after the 30 seconds that the rule gives term to the coaches to exercise it It is true that D'Antoni did it that time, but it is also true that before the general confusion the referees joined in deliberating and, when they were available to listen to any of the parties, they had already exceeded 30 seconds of rigor.
In any case, in the United States the possibility of repetition is not given too much career. The NBA has never had a problem recognizing arbitration errors, especially in the last two minutes of the game, but that has never caused a score to be repeated or changed. On the contrary, the team itself is indicated as guilty of the defeat rather than the referees. Remember that the Rockets won by 20 in the third quarter and by 10 with less than four minutes, and that between Harden and Westbrook signed an 18/68 in field shots (26.5%). All these things surely influenced more in a result that in all probability is going to stay as it is
Photos from as.com