The Lakers suffer but keep the streak path of glory alive
14th straight away victory, third longest streak in NBA history. Losses (22) and triples (5/31) complicated their lives.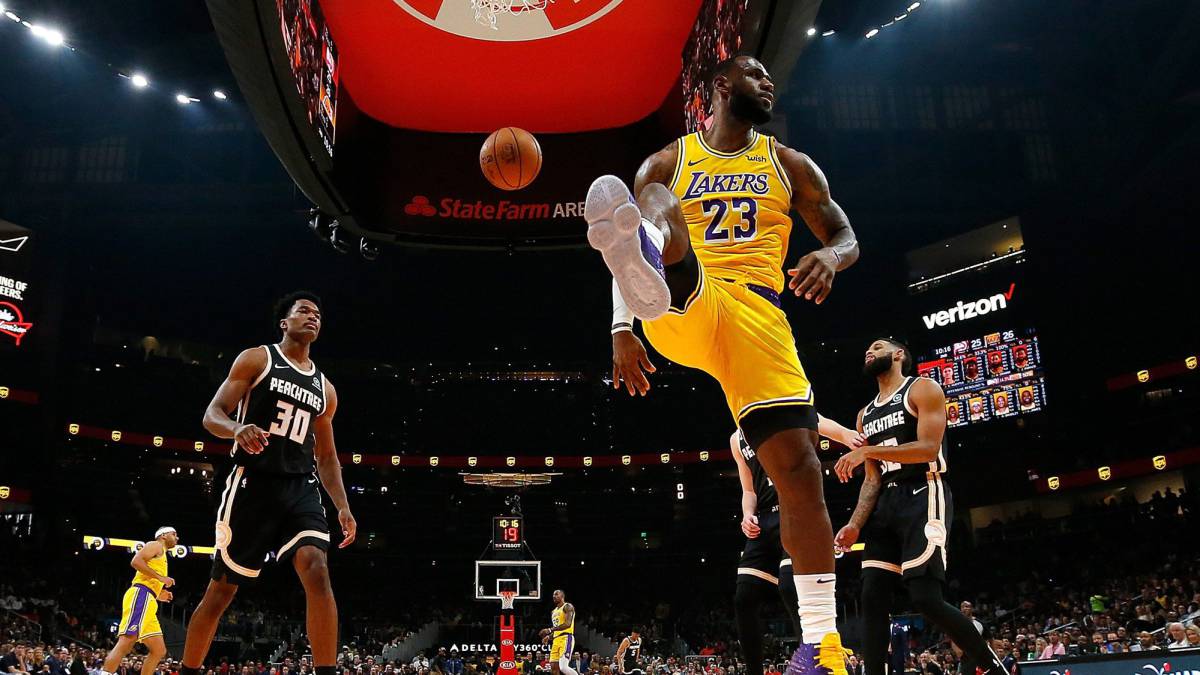 Double reading for Los Angeles Lakers after tonight's game in Atlanta. On the one hand they took the victory and already add 14 in a row on the road, the third best streak in history. The second is from the Jazz (15) in the 94-95 season and the first of them (16) in 71-72. So they have a shot to make history. Of course, with the confrontations that lie ahead they will not have anything easy: Tomorrow in Indiana and Thursday in Milwaukee. But that is not the biggest problem to try to beat the record. What should worry them, and this is what their coach has indicated, is their game.
The Lakers have been fooling around with defeat for a few days now. Nothing would happen to lose a game outside once in a while. In fact it would be normal. The issue comes when you realize that you can lose it by not doing things right. And the Lakers have been doing some regular or bad things for some time and they have looked perfectly tonight. Before the Hawks they have lost 22 balls and 26 triples have failed (they have remained at 16.1%). The level of concern is high, since Frank Vogel himself referred to it in the press conference after the game: "We cannot continue playing in the same way" .
We'll see if the story is applied in the next few days. At the moment they are pulling with two things that are not minor: the defense and a couple of stars that is, without any discussion, the best of the league. LeBron James (32 + 13 + 7 and 3 caps) and Anthony Davis (27 + 13) understand each other wonderfully and are playing each of the best seasons of their career. As an example this data. In the first 15 games away from Los Angeles they have scored 403 LeBron points and 401 Davis. Never two teammates had surpassed 400 goals so early in games away from their field. Last night they were the ones who maintained a continuous but not very reassuring advantage against Hawks who were only beyond the 10-point barrier for a few seconds of the third quarter.
Trae Young (30 + 6 + 7) made one final attempt in the final minutes and left his team within three. The play to tie starred Vince Carter, to which the Lakers left the aisle free until the ring to score two. But he, as a good veteran tanned in a thousand battles, knew that those points were useless, so when a basket was already arriving, I doubled a pass to the corner for Cameron Reddish. He caught everyone by surprise, including his own partner, who launched with little conviction and with bad aim. There ended the hopes of a team that, injuries and penalties apart, is being one of the disappointments of what is going on.

Photos from as.com