The Lakers stop the 'Melo effect' with an imperial Anthony Davis
Davis and James added 70 points to stop the good run of the Blazers, who had four victories in the last five games.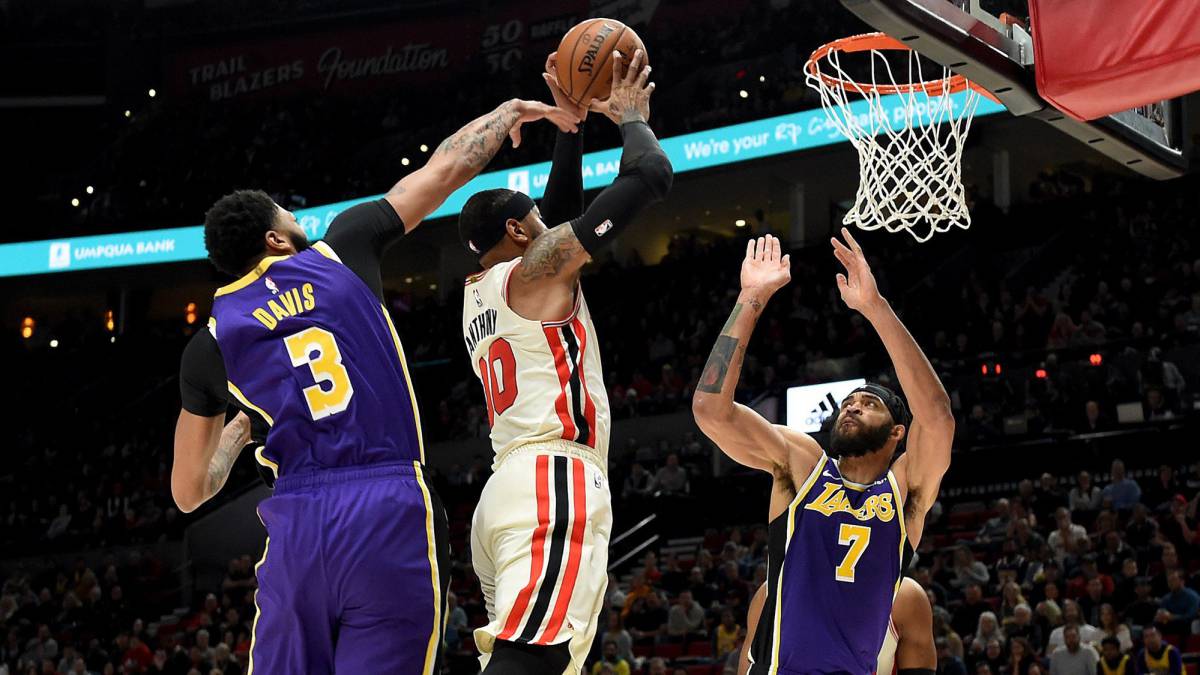 The Lakers have the autopilot on and nobody has told them to take it away. There are already twenty victories and only three defeats, wreaking havoc on rivals wherever they step. This time he played in Portland, which has a renewed illusion since Carmelo Anthony arrived and they started playing better. Those of Frank Vogel had no mercy and passed over the premises, 113-136 was signed at the end of the 48 minutes.
He started playing through the air, much alley-oop thrown by both sides and show from the beginning. The Blazers endured well first, knowing how to hurt the contrary by combining good combinations outside-inside with some outside success. The Lakers, meanwhile, were looking for James and Davis to solve them.
Everything began to twist (in general; for the Blazers, also in particular) with Rodney Hood's injury. The player fell to the ground after a defensive rebound for stomping and put his hand on the Achilles tendon, which was already touched: tear, as was learned later. He was suffering in defense to contain LeBron, but is being a good offensive weapon during the season.
The final blow? Something crazy, you don't expect. With the first changes, Vogel entered Rajon Rondo and his address was noticeable, putting the others in their place. That final moment in which the Lakers took off was starred entirely by him, but the funny thing was how: with two consecutive triples and a plug.
Carmelo Anthony could not harm the offensive against Kuzma and, when Davis returned and passed him to '4', he also suffered in defense. He didn't have his night: 15 points thanks to a 4/13 in shots. Like the entire Oregon team, it was a want and I can't.
Photos from as.com