The 'Garitanismo' is still very much alive in Leganés
The pickles are measured tomorrow at Alavés led by their legend coach. Bergara's is the adopted son of Leganés, a town he visits frequently and where he keeps taxes.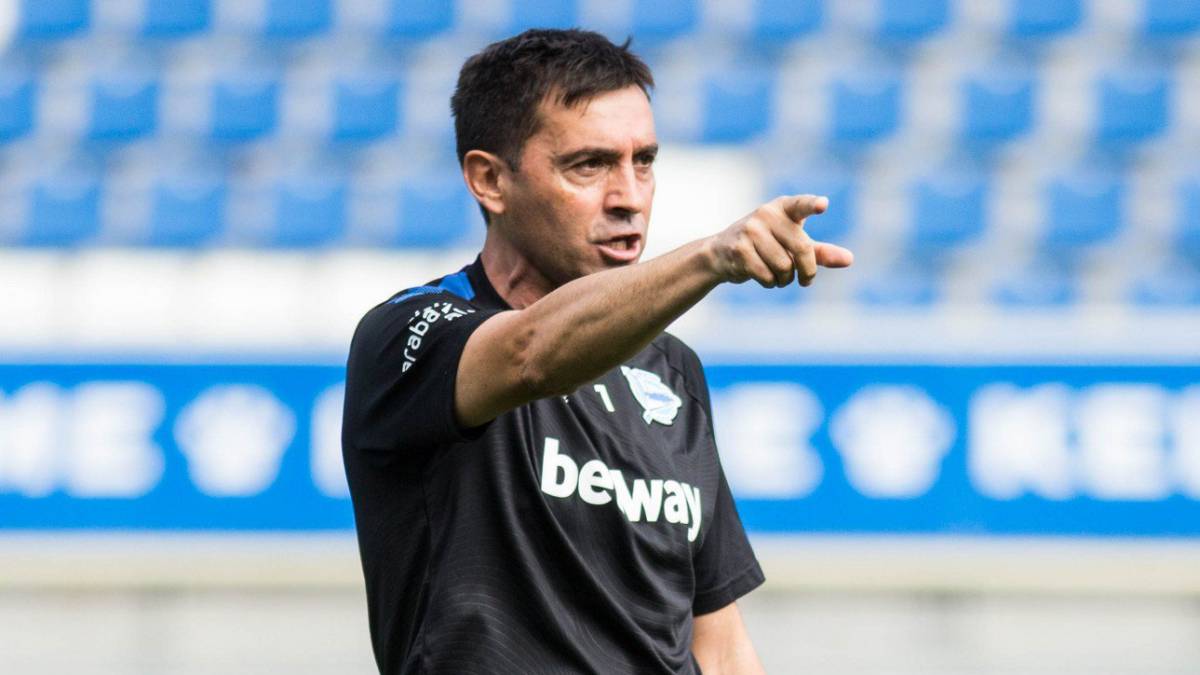 A year and a half ago, Asier Garitano left the Leganes, although he never really left the city. His memory remains intact as a recurring and routine presence that inhabits, not only in the memory of fans, managers and players (only six of his pickle era survive), but also in the philosophy of a club that still navigates driven by the vital philosophy of the now Alavés coach and, tomorrow, the enemy of Madrid. The 'Garitanismo' is still a life lesson south of the capital.
Few coaches, perhaps only Luis Ángel Duque, have so much in the way of being of the club and its fans. From Leganés and its population. It is not only a question of the sporting successes drawn on the Garitano board (from Second B to First, two stays and a Cup semifinals), but also because of his way of understanding the link with everything that surrounded him. "I don't wear a suit at parties because I live in a working city. The people around me did not dress like that. I represent my city," he once said.
Adoptive son since 2017
Similar winks, such normality (Asier lived in the center of Leganés, where he mixed with the countrymen of the area) together with his trajectory they earned him to be named adopted son of the city in November 2017. There were voices that asked that it was given a street, but it was not achieved.
Since then, the now technical babazorro whenever he speaks of the pepineros inhabitants refers to his "brothers". It is not, therefore, illogical his usual trips to the streets that until 2018 saw him walking as one of his own. In the last stop of selections, for example, he returned to Leganés to spend a weekend with his friends. He walked as one more and without excesses in the reception of those who greeted him on the street. Only affection. Pure 'Garitanismo'.
The mural in his sports city
His memory is also still alive in the Butarque Sports Facility, a sports city of Leganés decorated in the exterior with the colors of Leganés and the occasional portrait reminiscent of its legends. Asier is one of them and that is why it is one of the first things the visitor sees who approaches this training center. A space that also more than one fan has asked to give his name. For now, the initiative has not curdled.
In that place he trained many times with Miguel Pérez, a physical trainer also a faithful squire in his time with the Lega. Perez, like Garitano, will live tomorrow the special feeling of measuring himself to his former team. Until now one and the other had only contemplated the Lega from the bench as an enemy on a single occasion. It was last season, on the second date, when the Royal Society directed by Bergara visited Butarque. Result: 2-2. Garitano's dismissal prevented an appointment being repeated at Anoeta.
The only time he played against Lega
Before, in his time as a player, Garitano was only Lega's rival in a match that was played in the former Luis Rodríguez de Miguel. The Eibar visited Madrid on March 2, 1996 and a young Asier as a gunsmith striker formed on his squad.
He played 55 minutes and ended up replaced by Perico Alonso, Xabi Alonso's father. Loinaz relieved him. Lega won in 89 'thanks to a goal from Javi López. It was the only time in his 365 professional games that he faced Lega.
Photos from as.com