The Honda is not just Marquez
Alberto Puig defends that the 'golden wing' brand does not only work for the champion and praises his mount: "It is the easiest motorcycle to ride."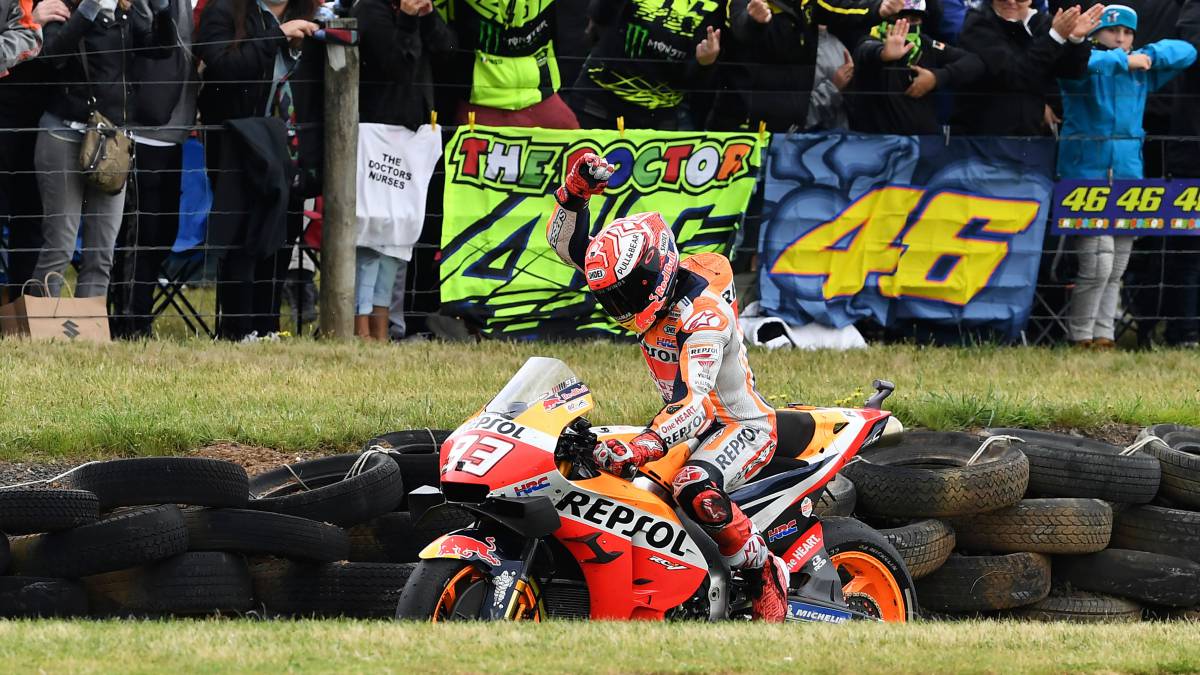 The ability to simplify the complicated to the point that it seems simple is one of the most outstanding virtues of Marc Márquez in recent years. The ilerdense has not only made the exceptional, like winning six of the seven titles he has played in MotoGP, in something habitual, but he has also done it on a mount that, especially in the last season, has been practically indomitable for the rest of his pilots. The RC213V has added a total of 426 points this year in the classification by teams and of the total, a whopping 420 have arrived thanks to that of Cervera.
Only Márquez has been able to dance, in his own way and with a style as aggressive as defined, along with a mount that did not convince the rest of the Japanese lineup. While Curtchlow only managed three podiums this season with the satellite, Lorenzo in the official team didn't even enter the Top 10 and from other teams like Ducati they pointed directly to the factory as guilty of these results. The reason? Working only for Marc, something Alberto Puig flatly ruled out as 'Motorsport' picks up: "That is not a fact, it is just an idea."
The Repsol Honda team leader closes the door to any speculation and goes further when he talks about the RC213V: "It is the easiest motorcycle to ride." What is it based on? In fact: "In the last 18 years Honda has won the title 10 times with four different drivers (Rossi, Hayden, Stoner and Marquez). Yamaha did it with two (Valentino and Lorenzo) and Ducati with one (Stoner)." Puig does not focus the success of a brand on "the motorcycle and the rider, but on the complete structure". That means that the brand of the golden wing works to continue maintaining its dominance in the queen class regardless of the name that is placed on the handlebar of its mount and also, now with Marc, opinions are of little importance. The crucial thing is to keep reigning.
Photos from as.com