The Fuenlabrada points have a Spanish flavor
Álex Urtasun, Marc García, Tomás Bellas and Osas Ehigiator monopolize the points of the Madrid team. This Saturday they face Valencia.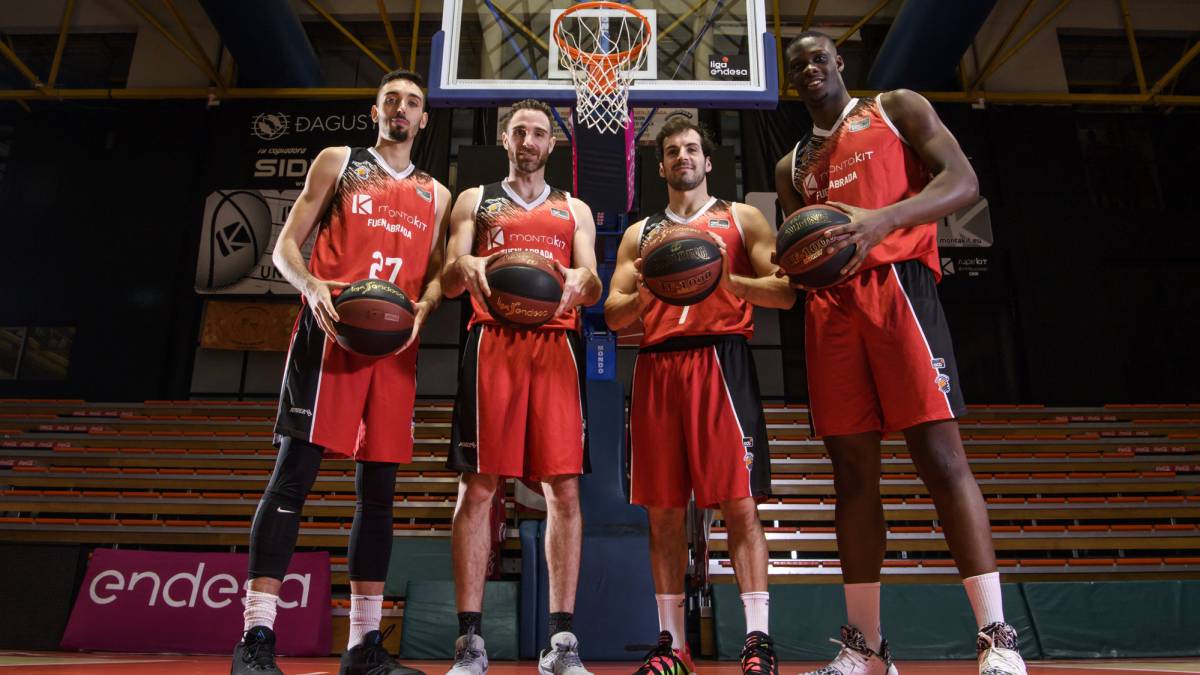 Montakit Fuenlabrada has no luck this season with injuries. Alonso, Rowland, Eyenga, Anderson ... a lot of wet gunpowder and absent a match yes and another also that has affected the team at this start of the course: it is 14th with only four victories in 11 games. But in the midst of this storm, Jota Cuspinera, a coach from Fuenlabreño, has found a gold mine in his nationals, which total 360 points in the season (three of his top scorers are Spanish). In no other group of the Endesa League do the selectable achieve such a high production. In Barça, second, they accumulate 302, 201 of Nikola Mirotic. In addition, in five of the last six games 50% or more of Fuenlabrada's goals are Marca España (see table above) .
"If there is confidence, the Spanish player can shine. I have always believed it. He is well prepared to have importance in the ACB. He has already shown it in the Windows: those who were neither from the NBA nor from the Euroleague put their faces out the National Team and qualified for the World Cup, "says Álex Urtasun, top gunner of Montakit at 35 years old with 15.5 points on average. The Navarrese returned to the Madrid team in mid-October with a one-month contract. Its 93 goals in just six days forced the club to renew it for the remainder of this course and one more. "Fuenlabrada is a great place to enjoy basketball," he continues. An affirmation shared by Marc García: "I will always be very grateful because they were the first to think about me and support me when I was screwed and nobody loved me. Here, in addition, they have always trusted the Spanish player," said the Catalan ( 23 years) that adds 121 points (11 on average). Both are the perfect example of the national domain in the south of Madrid: since the 6th day, one or the other, they have been the top scorers of the team.
However, not only they two shine. Tomás Bellas, Osas Ehigiator, Sergi Vidal (9 points in the six games he played before ending his relationship with Fuenla) and Alonso (5 in his only two duels) have put their grain of sand. The 32-year base is at 96 points (12). In six games he has exceeded ten. The youth squad (20 years old) goes for 36 (4,5), 12 of them in front of the Joventut. "Fine is essential, it gives us a lot of peace of mind when he plays. He brings both on and off the court," Urtasun praises his teammate. "Osas is a beast and will gradually gain weight in the League," says Garcia before a high game today against Valencia. Spanish artillery returns to Fernando Martín.
Photos from as.com