The debate of the nine sevillista is still present before Osasuna
The low hit of the team in the last duels returns to focus on the Lopetegui battering rails. Dabbur dials every 95 minutes.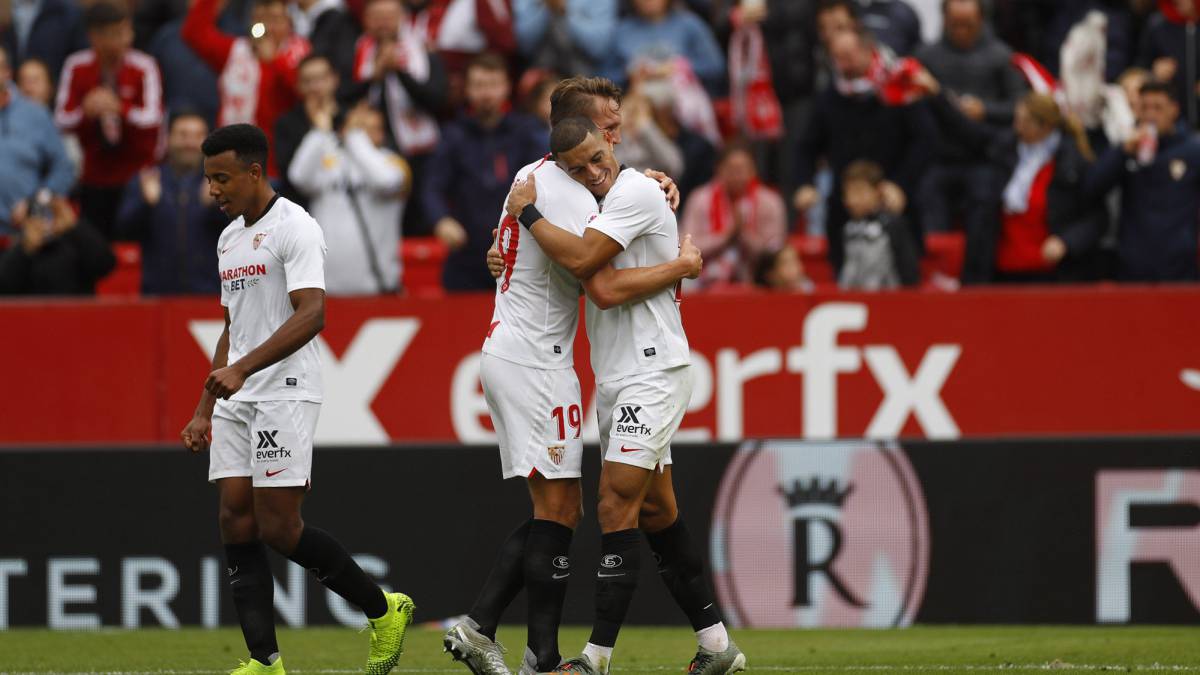 Sevilla continues preparing its duel against Osasuna and does so with an eye on the need to make a qualitative leap to its punch. He beat his last two shocks by the minimum and Julen Lopetegui is concerned that this lack of efficiency has continuity and the points are in danger. The spotlights point to their battering ram: De Jong, Chicharito and Dabbur are still in the fight for a starting position that at the moment granted more advantages for the Dutch.
The figures of the strikers invite a new scenario of changes in Pamplona. These three pieces could be joined by Munir, although its site points to one of the sides before the planned casualties. Dabbur is the one that shows the best percentage of success despite not having played a minute in the league: he scores every 95 minutes and cries out for an opportunity in the regularity tournament. Chicharito scores every 161 minutes and De Jong does it every 522, being the one who had the most opportunity so far.
The appointment before Osasuna forces Lopetegui to give a new twist to his offensive approach. The peculiarity of the rival could also condition his eleven. He went to Eibar when Munir played again and the coach does not rule out any movement of this type to ensure more offensive power in a field where visitors often experience difficulties. A whole bunch of unknowns looking for solutions for the team's scoring figures to jump in this first round closing.

Photos from as.com