The CTA teaches Valencia, privately, the image of the VAR of the goal annulled Rodrigo
The club has requested an explanation from the Committee this morning and has been answered with an image that shows that the striker is offside for a few centimeters.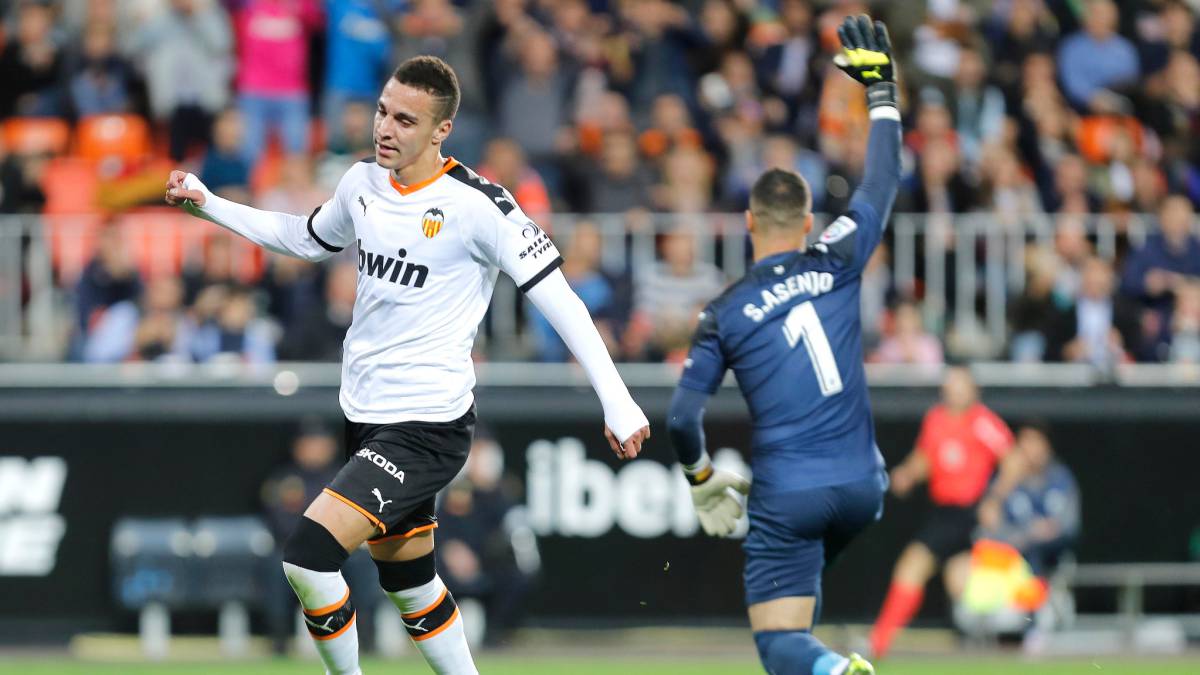 The Referee Technical Committee (CTA) has reacted this morning to the request for clarification of Valencia to a play that occurred yesterday during the Valencia-Villarreal match, in Mestalla. The play in question occurred mediated the first part, when the score was 0-0, and this ended with a goal from Rodrigo after a long pass. The assistant referee raised the flag and annulled the goal for offside.
The case is that, after the repetition of the play that Movistar LaLiga gave, it was not clear if Rodrigo was really offside or not. In addition, in just 15 seconds, the game resumed without ever knowing anything about the VAR and the broadcast did not offer any image with the lines drawn.
That it took so little time to resume the game triggered doubts in the black and white club, which this morning they wanted to clarify via official. And the CTA response has been immediate. The club already has in its possession the image that the VAR referee saw confirming Rodrigo's anti-regulatory position. To the question of why that image was not offered in the broadcast, the CTA argues that the operator of the meeting did not ask for it and its official commitment is to offer live only the images of plays in which the initial decision of the game is changed. collegiate.
Photos from as.com