"We suffer great winds and waves, but we overcome them"
The president, who has celebrated with the press the traditional Christmas toast, asks that the messages be positive to help the team out of this situation.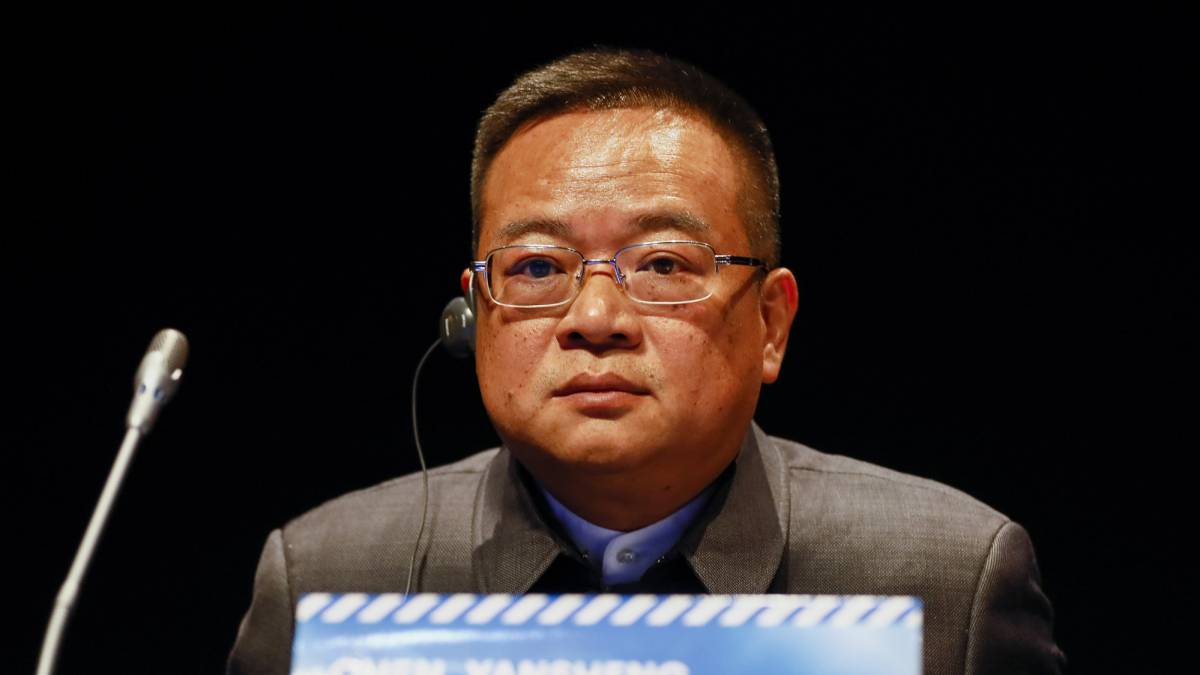 The president of Espanyol, Chen Yansheng, made this morning the traditional Christmas toast with the press, just moments before celebrating the meal with the employees and players of the first male and female team. A toast in which the president has launched an optimistic message in less than a minute despite the new defeat of the team against CSKA in Moscow and two days after the momentous match against Betis.
"We are having a difficult time. But we are a historic club, with travel, and we have suffered great winds and waves, but we managed to overcome them. We will do our best to follow the path, with the objective ahead, and we need your support towards the club, the players and that you send a positive message. That will help us make it easier, "said the president.
Chen has been able to chat lightly with the media, always with the translation of counselor Mao Ye. In addition to Chen, Óscar Perarnau and Roger Guasch, sports and corporate general director, respectively, and marketing and communication directors, Agustí Filomeno and Agustín Rodríguez, have also been present. Joan Capdevila, spokesperson for institutional relations, has also accompanied the president.
The owner of Rastar Group arrived in Barcelona on Monday and went to Sant Adrià to meet the coach and talk to players and the director of Professional Football. On Tuesday he chaired the General Shareholders' Meeting and on Thursday he saw in the box the end of the European streak after 26 undefeated games. On Sunday you will also see live a momentous match against Betis, which can be a turning point forward or backward. On Tuesday, the 17th is scheduled to return to China.
Photos from as.com