A Uruguayan hat-trick beat Lugo, who didn't wrinkle despite being at a disadvantage in the first minutes of the game.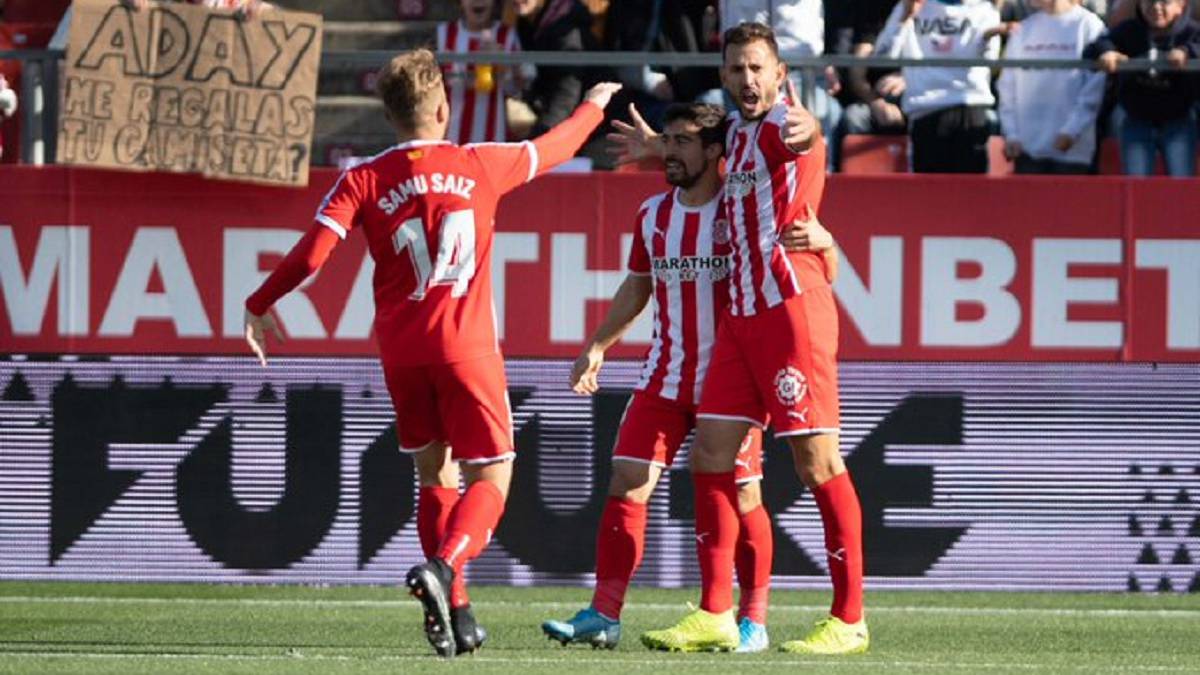 EI Lugo, like so many others this season and like those that remain to come, lived in his own flesh what it is to play against a forward like Cristhian Stuani. Three goals (and one voided) to send his rival to the canvas in with overwhelming superiority.
Sum 16 goals in 15 games and is on track to break all records, own and general. We are not facing the best striker in the category, which of course is, but before one of the best in Europe. The first part, entertaining, was more even on the grass than on the scoreboard. It is true that Girona enjoyed the best chances and scored the first goal of the game, but Lugo did not take aback after the goal received and put Juan Carlos in some trouble.
But the Galician handicap was to score a goal in the first minute of the match. Djaló did not understand with his goalkeeper and Stuani, which is a danger since the referee whistles, stole the ball and scored at pleasure. Girona remained determined to look for the second and Lugo waited for some against. Tete Morente, the most active, was the greatest danger for Girona. Stuani, meanwhile, was for the Lugo. The Uruguayan in fact scored a second of beautiful bill, but the VAR canceled it.
After the break the script of the game changed. And it changed at the will of Girona, which gave up the initiative in the game and protected much more hoping to kill the game with some against. Stuani was able to do it in 66 'after a ball that Álex López lost, but it was finally dependent. Grau touched with a hand a ball inside the area and the Uruguayan, from panenka, did not forgive.
And Lugo's nonsense did not end there, as Grau was expelled, eight minutes after entering when he saw the second yellow. Nor was the Stuani festival, which marked his third goal after a great Maffeo action. Iriome, in the last play of the game, scored the goal of honor.
Photos from as.com