Star War for Cristiano: Juve attacks Madrid
The cover of La Gazzetta dello Sport puts the Portuguese of Juventus as the protagonist after the statements of Chiellini and Paratici on the Golden Ball.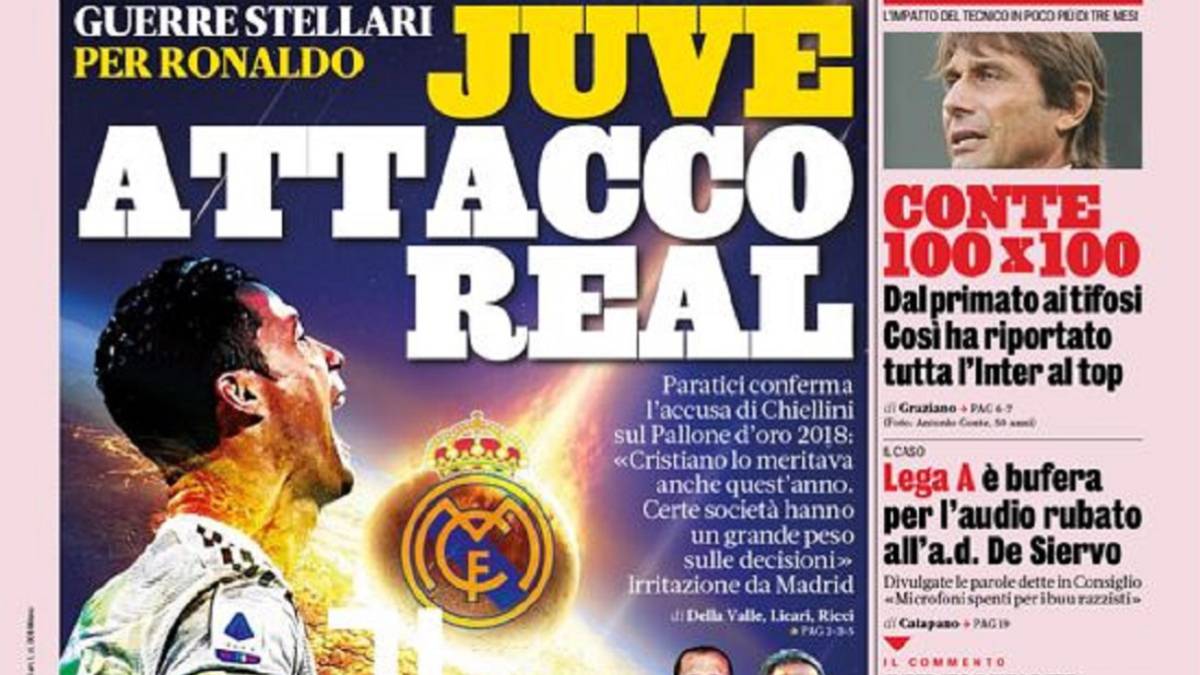 Gazzetta dello Sport today illustrates its cover with Cristiano Ronaldo as the protagonist under the headline: "Star Wars by Ronaldo: Juve's attack on Real." In Italy they echoed Giorgio Chiellini's statements about the Golden Ball, in which he accused Real Madrid of not wanting the Portuguese to win the prize because he left the white club.
Last season he won another white player, Luka Modric, but the central believes he would have deserved it before a Frenchman who had won the World Cup, such as Griezmann or Pogba, calling last year's edition "authentic theft" .
Fabio Paratici, sports director of the Italian club, said Cristiano deserved the Golden Ball (he also confirmed that he is still in Juventus). His words, together with those of Chiellini, have been enough for Italian media to think that there is a war between clubs with crack in the center of the spotlights.
Photos from as.com