Simeone explains: "Transition is not sunbathing and waiting for flowers to come out alone"
The coach of Atlético: "We have to renew as every year, but whoever thinks I talk about sunbathing does not know me."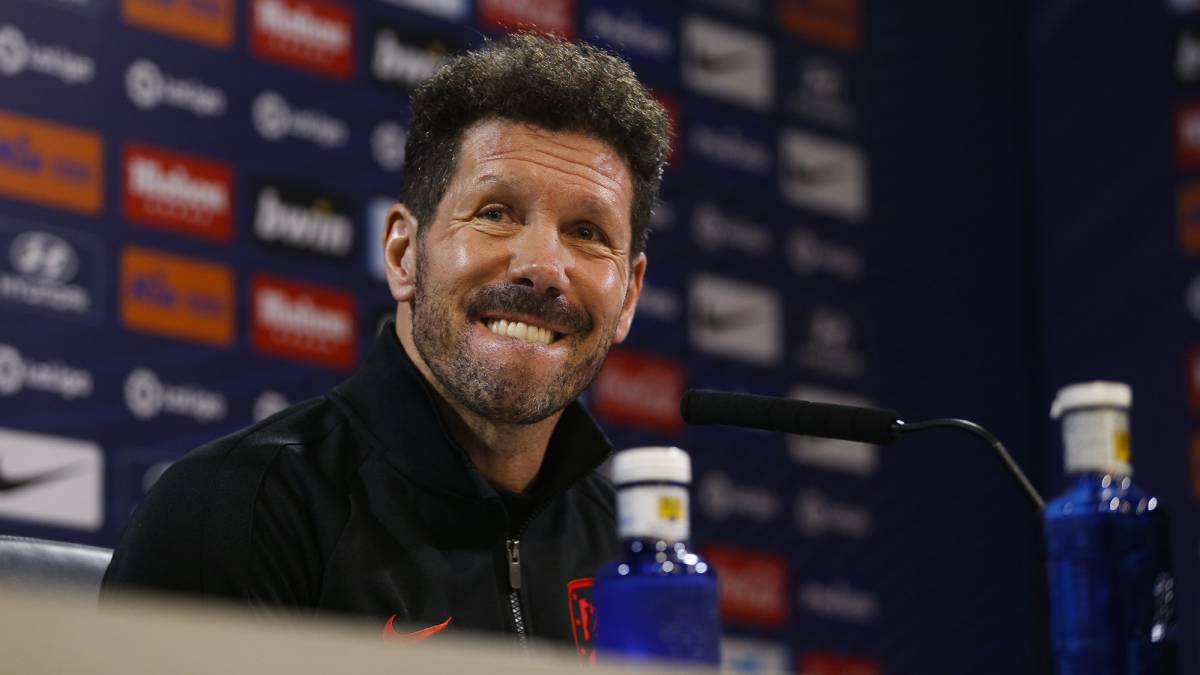 Transition season. Do you understand the anger of people who think it is an excuse?
Possibly have a bad Spanish. I try to reproduce what I think and maybe if I express myself badly it is misunderstood. If I say transition I speak of Lodi, with 21 years and newcomer, and Filipe, who left with 34. I speak of João, who is 20, and Griezmann, who left with 27. I say we have to renew as we did every year since I arrived to give my best in every game. Who thinks that to say transition is to sunbathe and wait for the flowers to come out alone, I have 8 technician and 5 player, who thinks he does not know me. Maybe I explained something wrong, but who knows me knows where I want to go. And whoever wants to misunderstand it, I clarify.
Do you have the feeling that this year there is more criticism?
No. It has happened in these 8 years, they have said every year that the group was not with me, that they were angry, that the players do not believe ... Every year there is a stage where there is movement, because the results are not always the best and after so much time, situations that are not clear are sought. It has always happened, we can review it every year ... Patience, security and absolutely convinced of what I want for my team.
Did something surprise you for the worse?
I always imagine positive things and there are also things that can be improved. I can't imagine negative things or find things that couldn't happen. Tomorrow comes a great rival, with an offensive game whose numbers speak for themselves. We have to take the game where we can hurt.
What do we like about the team?
From the Granada game forward we have had the regularity that we did not have before and we were claiming, first bad time, second good ... it is difficult to have that stable game against great rivals and the team responded based on the game and that regularity.
Is there an obligation to win titles?
Our goal is game by game, we will not change. Consequently, you will meet the most important objectives. We all have the imagination, but the reality counts.
There were people who hurt him to look at Sevilla ...
We look at the one we have closest. It is a matter of life, it is the only way to approach those who are further away.
Cavani would be a good Christmas gift?
I'm not talking about players who aren't with us.
What reading do you have left of Barça?
I keep the first 30 minutes, they were the best we have played against them since I was. The result did not accompany the game, they are situations that can happen. I keep things to keep improving. Teams grow from relying on positive things and looking at and improving negatives.
How is Giménez?
He's working with the group, he did soccer again. He trained well, he will not travel in this call. He must still approach certain things that we expect, but I imagine that he will be there for the Champions match and we are waiting for him.
Does the current situation motivate the equipment and the surrounding environment?
I consider it normal. I have a lot of responsibility and I assume it and I share it with the club, the players, the people who work in the locker room ... We all have it. Mine is important and I have to find solutions to return to naturalness, to win. When you win everything looks better.
Photos from as.com