Sheriff: "Nor Valverde would know how to stop Leo Messi"
The Real Sociedad coach said that "if they have a great day they will be close to being able to win the game."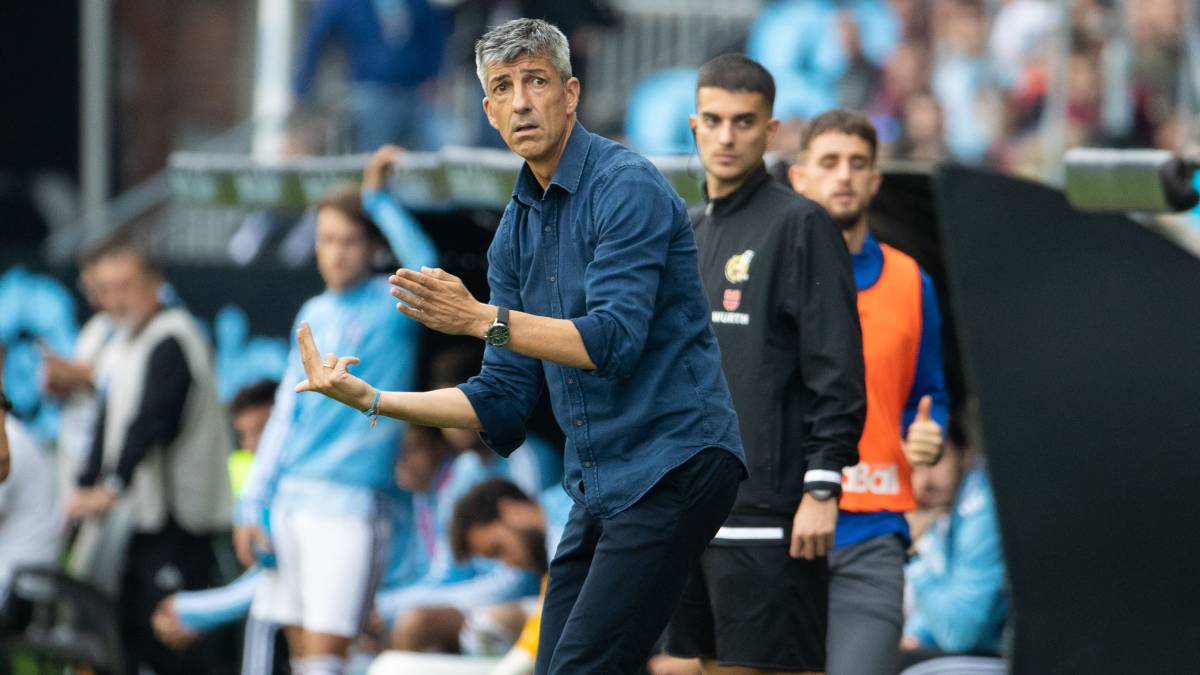 The Real Sociedad coach, Imanol Alguacil, said Friday in the previous match at the Reale Arena against the FC Barcelona leader that they should have their best day to be close to be able to win a Barça which highlights Leo Messi, who does not think he could stop or his own coach, Ernesto Valverde. "A Messi there is no way to stop him, I do not know how many games he has played against I do not know how many 'Champions' teams or not, and against the best players. I understand that neither Ernesto Valverde, who is his coach, would know or have methods to stop Messi, "he told a press conference. In this regard, he said that the only option to stop Messi is that he himself does not have a good day. "He has won it and he has proven it in time, he is the best player that has ever existed, his numbers and what he says," he said about the Argentine. In addition, he believes he has players approaching him at your level "Messi has teammates next to him that are not sure of their level but are close. It will be complicated, but we are in a good moment and it reflects that the field is going to be full to see a team that is going to face for the rival, "he said." We arrived well. The truth is that the game has already generated a terrible illusion. That there are no entries, that the stadium is going to be full, says a lot about what this team has transmitted. I am very happy and proud, "he said of the good moment of his team, which is fourth in LaLiga Santander. But Alguacil is proud that the fans are so excited. "I understand that more than the classification, points, goals, good moment in phases of the game, what I am most passionate about is the illusion that we have been able to generate based on the game. Tomorrow, everyone who goes to Anoeta, will be convinced to see to a very recognizable team, "he added. With the Reale Arena, the renewed and renowned Anoeta, full, the coach hopes not to succumb to the Blaugrana team. "Barcelona almost always wins every game, no matter if the opponent goes for them or backs down. We have to make our game, not wait for his bad day but make our day good. If we have it, and by hope and desire and dare not be, we will be close to being able to win the match, "he said.
"Barça does not need or make many approaches to your area, because twice it marks one, if not both. We have to be competitive, I would worry about not having those options, and if we are right better. Having success is achieved by the great, let's see if tomorrow we are like a big one, "he asked.
Asked by the former Real Antoine Griezmann player, he got rid of praise. "From Antoine we only have words of praise, and more here, for what he gave us and for what he is doing. They have a reference, but the rest are very close to Messi. Griezmann has earned everyone's respect, I'm glad that he does well and we will see if tomorrow, if he plays, do not have a good day. But we are happy for him, "he said.
He also acknowledged that Barça has weak points. "Barça has its weaknesses, they also suffer in the back when they have the advanced line. Lenglet and Piqué have their virtues but also defects, and they suffer with spaces in the back. There will be time for everything, to look for those spaces and take advantage of them," he argued. .
Photos from as.com