Sergio: "Getafe is like a fixed income, always constant"
The Real Valladolid coach did not reveal how he will solve Nacho's absence and once again bet on the group for the match against Getafe.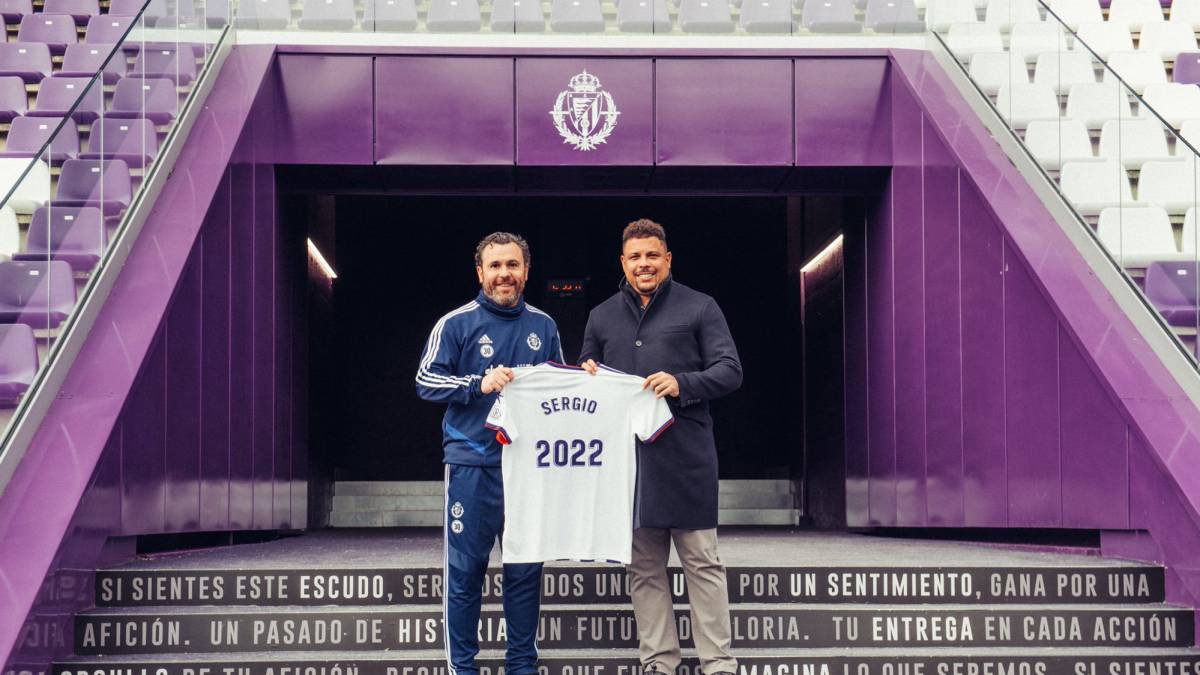 Sergio Gonzalez, coach of Real Valladolid, faces the Getafe meeting with the memory of yesterday's game of the Getafens in the Europa League and again making a plea about the strength of the group as a way to get good results.
The coach acknowledged the difficulty of playing against the azulones: "It is a very reliable team, very solid, very strong, an armed block, well worked, that tilts very well, where everyone forms that important block and above they have a lot of quality. The two pivots cover a lot of travel, reach the area, the two points are referential, play with a point to download and then start the offensive option. Always at the limit of the offside, an oriented clearing makes it good. It is like a fixed income, constant, constant and we will have to make a game with that frequency and then use our weapons "and continue analyzing the rival:" They are alternating. They play direct, but also side centers, arrivals and pivots are well incorporated in the second line "to finish by saying that" it is a rival that will require us to compete. Very important individual duels, second play, very important, frequency of legs ".
Sergio González acknowledged that "Nacho, probably will not be able to enter the list, has a strong twist. Our strength is the group. It is a sensitive casualty, but we have the capacity to solve it well "and did not want to give a clue as to who his substitute will be. The coach reflected on the number of fouls the team receives in recent games: "All teams study their opponent, they know that we are strong in transition, that after stealing we started well and maybe that's why. It is still a tiny detail and if it continues like this we will see which is the best alternative ".
The coach was not worried about the lack of goal, four unmarked matches, but he reflected on the need to have more effectiveness: "The worrying thing would be that we did not have chances. I would like to see which team in the middle of the table below generates seven or eight per game. We need a very high effectiveness rate: if we have three or four, we have to put one of them "and launched a hood to the strikers:" We are happy with the performance of the three, we have a video ready for them to see where the strikers are of the other teams that defend in low or medium block. We need their defensive work and that is an undeniable premise, that we all defend and, from there, we can attack. "
One of the names of the press conference was that of Rubén Alcaraz, who the technician said "that he has deserved" the renovation, encouraging him to continue working "to become important for us, basic" since he has not yet counted too much "for injuries" and did not want to assess, and has not communicated, the names of the players who can leave in the winter market, not even Lunin, who only said: "Are we happy with him? Yes. "
Photos from as.com