Saved: "Set? Everything is ratified or denied in the field"
The Mexican renewed with Betis until 2022: "I hope to keep up." He jokes about Joaquin: "It makes us look bad for those of us who aren't so veteran."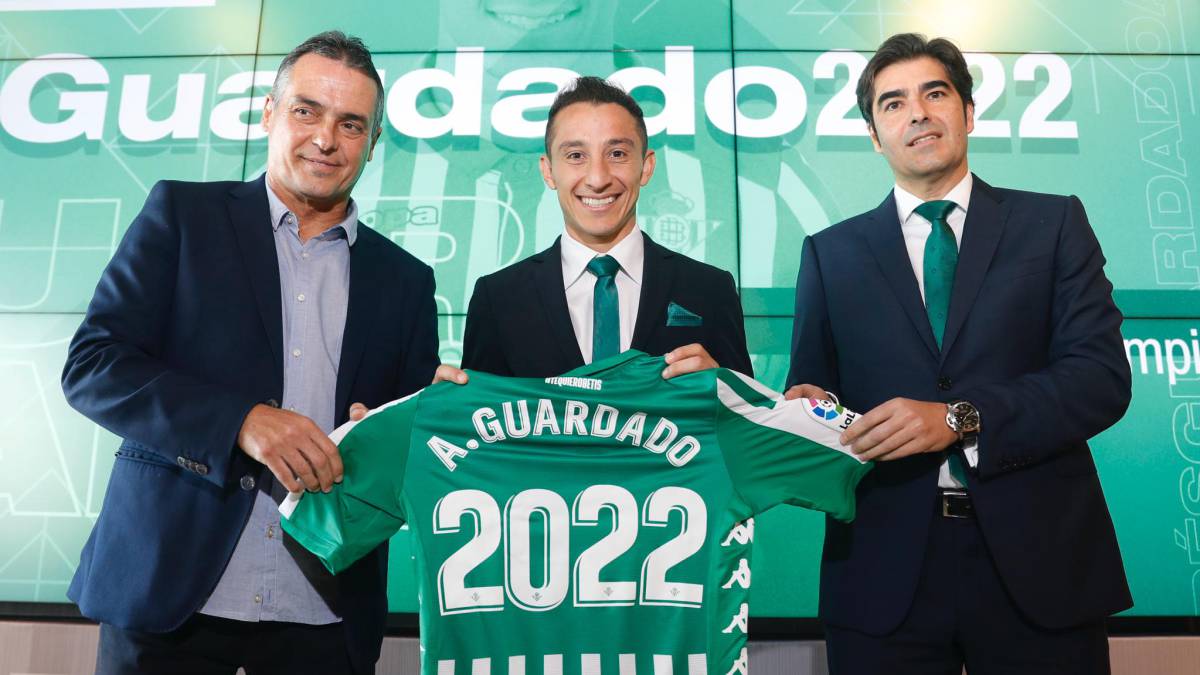 The Mexican renewed his contract until 2022 and expressed his feelings in an act in which he was accompanied by his family and the entire team of Betis: "I hope to be up to the challenge. The commitment is demonstrated on the court. I must thank my family, which is my engine and gives me that stability to be happy and come to break my balls to my teammates every day. What this institution involves is incredible, they made me feel at home from day one ".
On what was lived and what remains, it was clear: "I could not keep anything concrete of everything that I lived here already. When I arrived I realized that I came to the right place. I would like to make Betis return to European competitions. Why what not to dream about the Champions League? We can have a great season and imagine retiring in my career playing Champions with Betis ".
About his age and Joaquin: "I have said that it makes us look bad for those of us who are not so veteran. He is special, there is only one. It does not occur to me to compare myself with Joaquin because he is a legend and is unique. I want to share with him more every day and continue to help the team. He congratulated me and joked that he would not reach his age ".
Mexico: "I tell everyone that they have to see it to live it. Many people who do not know Betis think that I am exaggerating. But it is special, they must go down the street and live a game in Villamarín. I am proud to represent this institution."
MLS rumors: "They were very poorly informed to say that I was going to the United States. There were always offers, I appreciate them, but I was clear that I wanted to extend my sports career as much as possible in a League of Spanish demand."
Current moment: "I hope it will be two productive years for me and for Betis, but I would not have signed. I do not come to remove the site from anyone. The commitment is on the court, as long as you are happy with my performance I will continue here. It is like a stability, but I know that to remain in Betis I will have to maintain a level ".
Game Crisis: "It is the first bad moment we have had since I arrived. I had other similar experiences, I had to remain calm. Everything that is spoken and what is said is denied or ratified from the field. Many said we had asked Quique Setién, which was closed, but we have shown that it is not on the field. As much support as he is speaking, we must show it on the court. "
Asked by Diego Lainez, it was clear: "He is training very well, getting better, he will be a great talent and I hope he explodes here."
Haro: "He is an ally in the dressing room to solve problems"
Angel Haro, president of the Verdiblanco club, was clear in his assessment of the renovation: "The first impression we had with him was increasing at this time. It was a reference in the costumes and on the pitch, besides claw, it has quality, it is versatile and is a guarantee of success for the team, it is an ally in the dressing room to solve problems and a reference for young youth players, it is a player of the future, will help make Betis bigger ".
The coordinator of the sports area, Alexis Trujillo, also gave the reasons why he is committed to Guardado: "Guardado is synonymous with involvement, commitment and competitive poison. It has had a great influence since arriving in the development of this team's game" .
Photos from as.com