Sainz starts strong in Arabia: the only one who endures Al Rajhi
The Madrid and Lucas Cruz finish second with the Mini the longest special of the Sharqiyah Rally, three minutes from the local Toyota driver.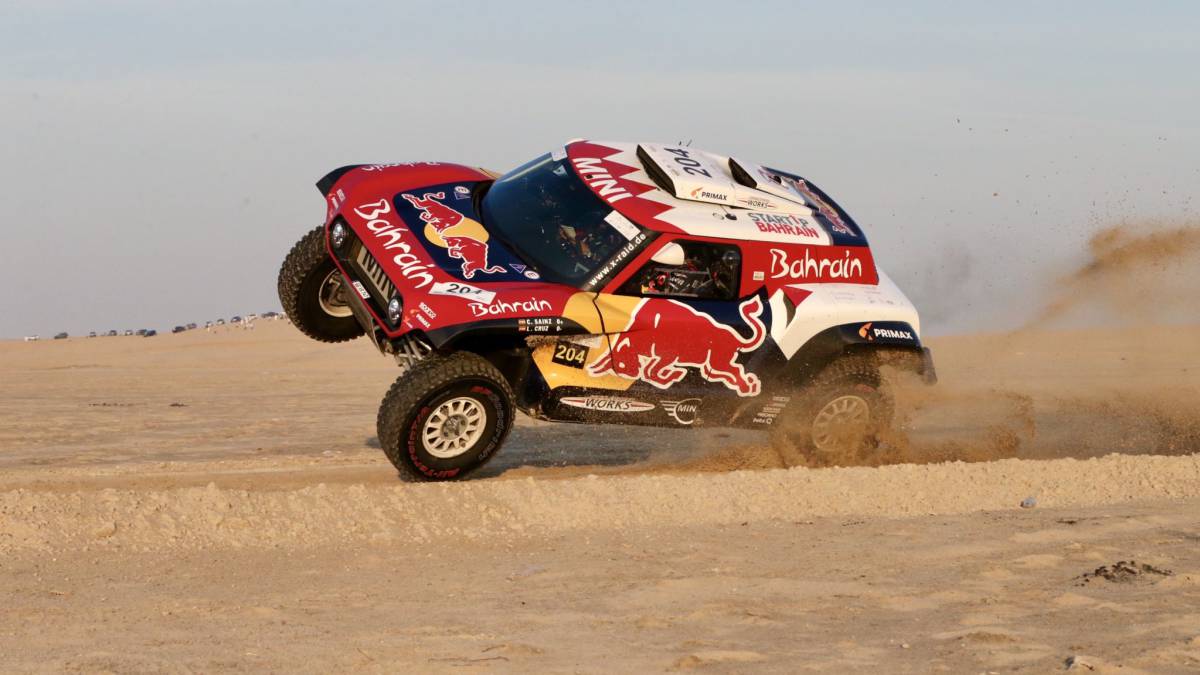 "Surprise !!!" Sainz began his second day of competition in Saudi Arabia making the link on the way to the special of the day and did not give credit to what he was seeing, as he was responsible for publishing on their social networks. "Heavy rain," he said as Lucas Cruz recorded from the passenger seat the road they were going in the early morning. Maybe, seeing rain in the desert is a surprise, but what is not, is to have Carlos with the Mini fighting in the privilege positions in a classification.
Although in a very short four-kilometer prologue, yesterday he already warned of his intentions, and today Friday he confirmed them again demonstrating that he is in great shape. Because otherwise it could not have been the driver who stayed closest to the rhythm of the main reference of the Saudi championship, Al Rajhi, the local Toyota driver. Carlos barely gave up three minutes in the 192.23 km special, the longest in the short Sharqiya Rally, which took place around Al Hofuf, a city near Bahrain and Qatar.
Concreting the numbers, Al Rajhi completed the stage in 2h 05:23 and Sainz in 2h 08:25. There were times when the Madrid was rolling in Saudi times, but at the end of the section he could not prevent him from taking that advantage. Third, at 2:32 from Carlos in general, Al Dossary stood with his Nissan Navara and 27 seconds behind Al Qassimi and his Peugeot. Tomorrow Saturday will conclude the competition with 171.60 km of special, will it be able to cut those three minutes Sainz? It is not the main objective, but ...
Photos from as.com