Rubi: "Emerson and Barça is a sin of youth"
The cover of MD with the Brazilian has not sat well in Betis and the technician recognizes it, but takes away some iron: "He is very committed here."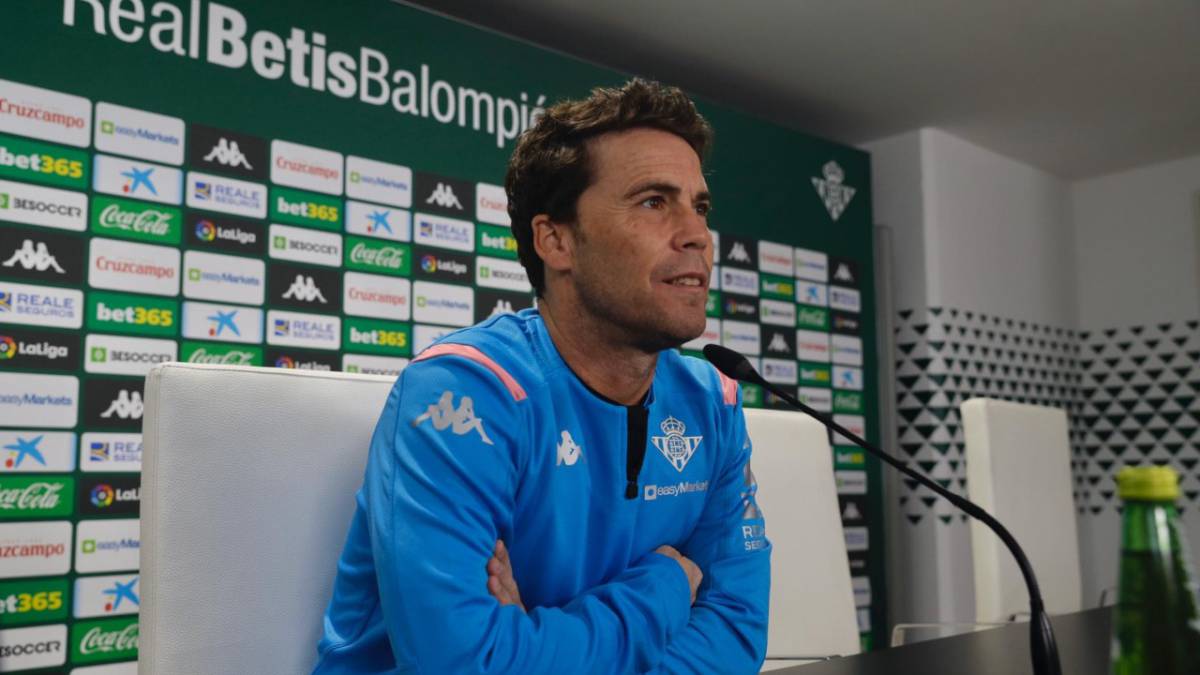 Joan Francesc Ferrer Rubi, Betis coach, valued the previous one against Athletic, a match he arrives after two consecutive victories that have varied his delicate situation on the verdiblanco bench: "There are many who tell me that my face has changed. I value as positive, it means that I was worried and I was sorry. But I can't think that there will be no more storms coming. I see the team better but this is football and it turns every week, we have to prepare the Athletic game to the fullest ".
Athletic, less strong outside: "San Mamés is one of the most difficult courses in Spain, yes. But as for Athletic down at home, it's just that it costs to win more out. Only two teams have been able to score goals. It is a terribly competitive, sticky team, difficult to win disputes and air game ... That makes it complicated for the opponent because they are always involved in the game. "
Carvalho and Juanmi. "Sidnei and Mandi are low, apart from Carvalho and Juanmi. William has a review in Portugal and from there the decisions will be made for the following weeks and next month, to see if he can enter in January in an important way to return to the team. The conservative treatment of Juanmi has not just solved his discomfort and will soon decide if he is intervened. Juanmi is having a terrible time, he really wants to help the team and does everything possible but it is a very annoying injury that has not just healed.
Emerson cover with the Barcelona scarf. "It is a sin of youth. It shows one hundred percent commitment to Betis, gives everything for our team. No training has been lost. But the same has been carried away a little by the subject of the interview and the shared rights. To play for Barça, Emerson has to work here to the fullest. I hope to play Champions before with Betis ".
Play Champions. "That would mean that of the three teams that everyone knows and then there are two or three very strong, several have failed. The only recipe there is to work to the fullest, to make the right decisions, to generate a mentality of maximum effort because we have a lot of quality but to get into the Champions League you have to go to the limit in everything. Our short-term intention is to enter Europe. "
Disappointment not to enter Europe. "I buy that it would be a disappointment because of the illusion we have. But not a failure, because looking at budgets if you are eight and do not get into Europe ... well we have a great team, but others too. There are three teams that are far above, there are few places for others. If you improve the tenth place maybe it will help you to give a final boost next year. "
Penalti in Athletic-Granada. "At 90-95 percent, the VAR is a show that helps. There are no longer offside goals, balls that enter or do not enter ... But I do not agree with the small contact moves being reviewed. There the referee has to decide. In that play of Athletic-Granada there is a push, for me a foul inside and outside the area is the same, but there are people who think not. "
Best. "The great game against Valencia reaffirmed that there were things that were not done badly before. But if Canales does not mark the fault in the 93rd minute you are tied and the work was the same. We tried to forget the result and we told the team what we were doing right and wrong. Mallorca serves us to be on alert after the second part. We cannot have those phases of giving the opponent the option of being able to lift him. "
Custom of winning. "Winning three games in a row occurs a few times a year, once or twice. That shows the level of LaLiga. Getting used to winning without lowering the level of commitment is the most beautiful thing there is. Working allows those inertia to come and there are parties that win because of that inertia, something that for example happened to Granada against us. In the end you have to work well to win many straight matches. "
Photos from as.com