Rubén Gracia presents its pioneering project in the Dakar
The Spanish pilot will run in Arabia with the world's first T3 buggy bodywork. His team will have three units in the test that starts on January 5.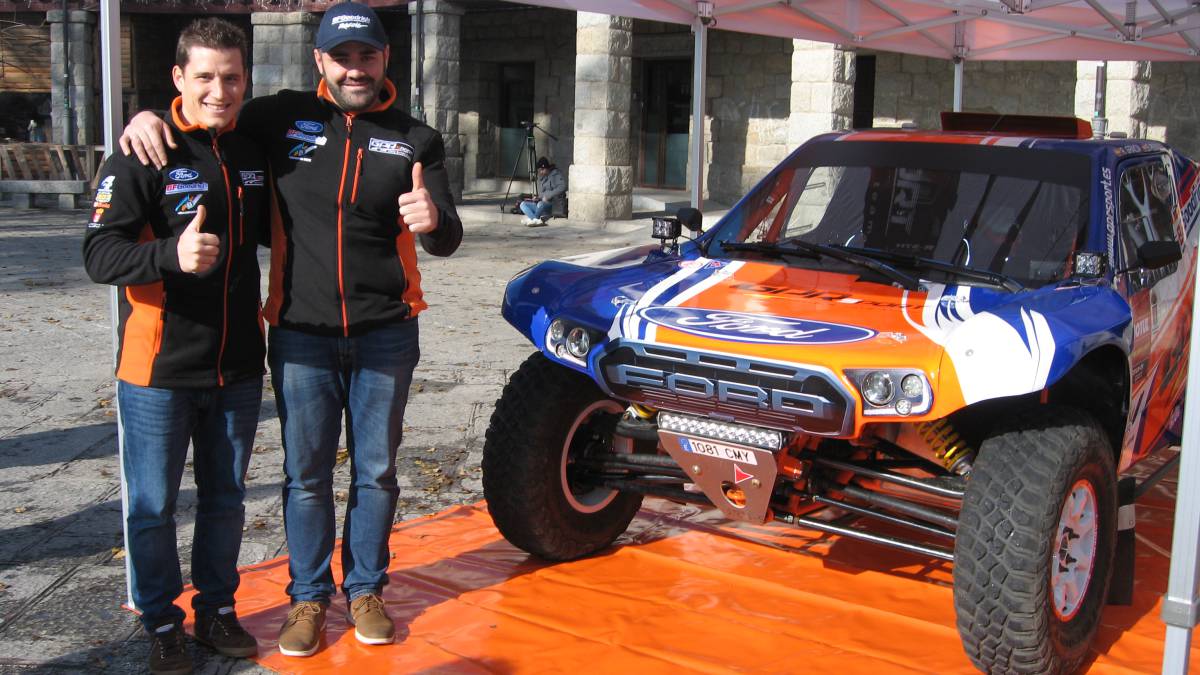 From Guadarrama to Paul Ricard to verify, and from there to Arabia. That is the roadmap of the GPR Sport team, the formation led by Rubén Gracia, which will compete in the next Dakar with three units of a single vehicle: the world's first buggy side by side bodywork. Domingo Román and Roberto Carranza will pilot the other two prototypes in the test that starts in Jeddah on Sunday, January 5,
Rubén Gracia's gesture at the presentation in the mountain town of Madrid where his team is located reflected satisfaction. "In October of last year we set ourselves the goal of developing the world's first T3 prototype car body, and here we are," he explained. "After the multiple satisfactions and good results that we reap with the Ford Ranger, we decided to start this new project. We have had little time to test, so the Dakar will be both a great challenge, a great test of tests for our vehicle. "
The side by side category has become fashionable in the Dakar. These are buggies with a much lower price than cars, which has opened the doors to many drivers to compete in the big event in January. But Gracia and her team wanted to curl the curl, taking their prototype to a new dimension by having a bodywork. In addition to its appearance, with better appearance than other models, the 'shell' allows occupants to compete more protected. "They are all advantages. We carry air conditioning, change of cams and thermal window, with a weight of 900 kilos ", explains the pilot and alma mater of the project.
Pentachampion of Spain of all-terrain rallies, with five consecutive crowns achieved between 2014 and 2018, Rubén Gracia already knows what it is to finish a Dakar. He got it in 2016, when he finished in 41st place. Now he returns with this pioneering project, leading a formation that can give more than one surprise in Arabia.
Photos from as.com