Roger and Morales seek to repeat against Valencia
The 'Gunman' doubled him last year in the Ciutat de València. The 'Commander' scored his second goal as a granota against Valencia.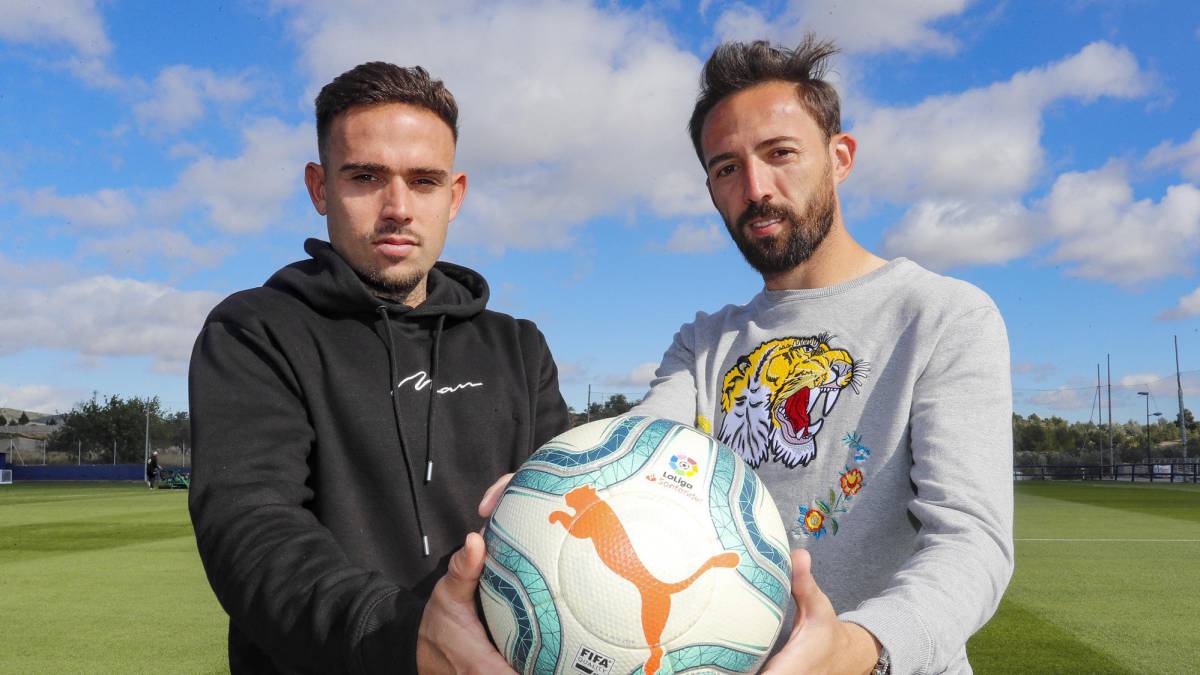 Few teams can claim to have among their ranks the top scorer in the history of their club in the First Division. What to say if there are two maximum historical gunners on staff. El Levante has that privilege in the figure of José Luis Morales and Roger Martí. Two strikers marking the arrival of the Valencian derby in red on the calendar. The 'Commander' and the 'Gunman' want to leave their seal in a meeting of maximum rivalry. In front they will have a tall couple formed by Rodrigo Moreno and Maxi Gómez, who already know what it is to dial in Orriols.
The Madrid attacker, who is already one more Valencian, and Torrent's lead the solo table of historic granota scorer in Primera with 33 and 21 goals respectively, ahead of names like David Barral (18), Mustapha Riga (17) and Arouna Koné (15). On the other hand, Enis Bardhi, with 13, is only two goals to settle in the top five.
Of those 33 goals, Morales has only scored Valencia once. It was the day of his first derby, in Mestalla, with a great goal to remember leaving rivals after his step and hooking it with his left to sneak the ball through the same squad defended by Diego Alves, brand new champion of the Liberators. It was his second goal with Levante, after opening days before Eibar. However, the goal in the Ciutat de València in the derby still awaits.
Roger, meanwhile, has 21 targets behind him and two in front of Valencia; in what was the first derby of Paco López on the bench of Orriols. After passing through Paterna, he set up his career in Buñol until he made the leap to professionalism. After three assignments, he managed to establish himself in the first team after making a name for himself in the elite. From there, after shining in the Second Division, being the top scorer of the team with 22 goals, he has continued adding in First.
The Valencian battering team demands more affection from the club and the coach's opportunities. Meanwhile, the Silla coach urges the sense of team to manage their scorers. "Here the individualities are at the service of the team. Roger knows. Everyone wants to play, but there is a team ahead, "he snapped in the previous one. However, the two have serious forward sharing options this afternoon.
Photos from as.com