Ricky's Suns (15 assists) win with a colossal Booker
The escort gets his scoring record of the season (44) in New Orleans in a match that was decided in extra time.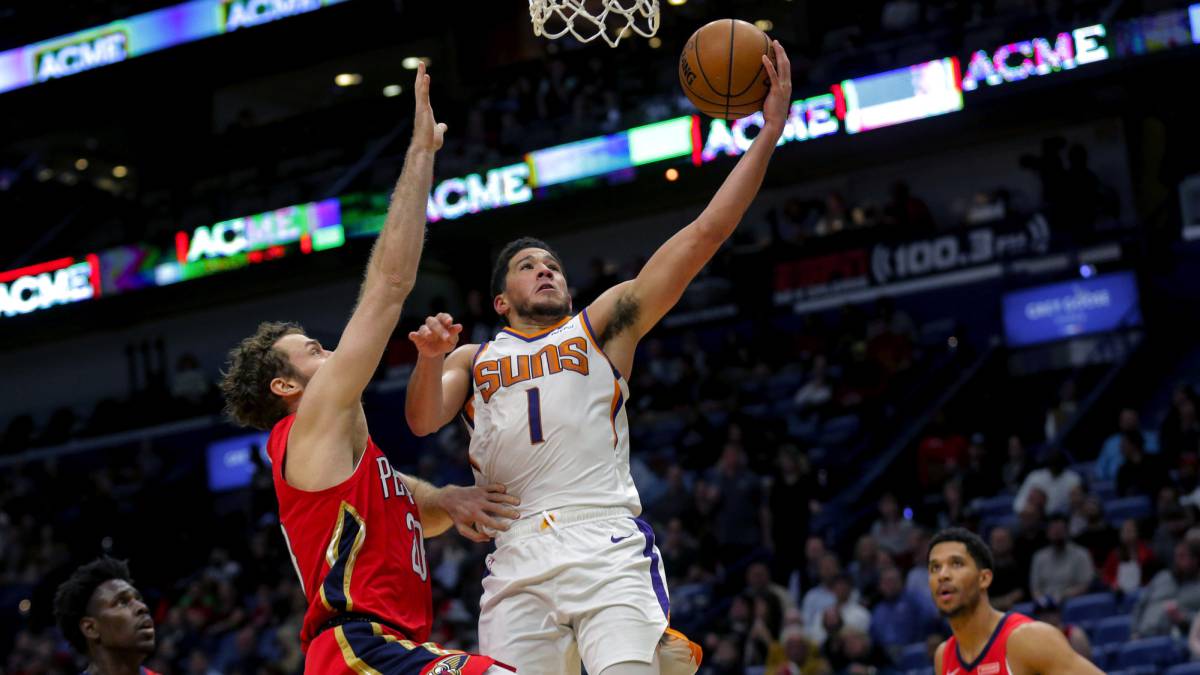 Good news for the Suns this victory in New Orleans. For the triumph and the way to achieve it. Because in the last weeks they were becoming a weak team that lost more than it won and matches like tonight's harden the spirit to anyone. And they had the game won in the regulation time, with advantages that reached 20 points in the third quarter. In that period Devin Booker shone, even within his own party. The escort finished with 44 points (personal record of the season), to which he added 8 rebounds and 9 assists. 21 of those goals scored them in those 12 minutes, when he showed his deadliest version at the same time that the team played their best basketball and that seemed impossible to escape.
But little by little, as if they were ant, the Pelicans were reducing the rival's advantage until they found possession to win. Brandon Ingram failed in a fairly complex basket attempt after reverse. Before that it was Ingram himself who had pulled the car. Throwing only 10 times to the basket but with great effectiveness (60% in field shots, 66.7% in triples), the forward relied on former Lakers, Lonzo Ball (20 + 6 + 10 + 3), so that yours had options in the last minutes. The base even put his only triple in those final moments in a key move to reach extra time.
But in the extra time there was no color. The intensity of the Suns took ahead the options of the locals, who returned asleep to the track. Devin Booker followed his own and Oubre Jr. (14 + 15, 3 steals and 4 caps) put the lace with an alley-oop via Booker and a spectacular plug in a Lonzo counterattack that caused the Pelicans to draw the white flag. Ricky Rubio, already fully recovered from his injury that had several games out of play, was key in the victory in the 42 minutes he was on the field. He signed 13 points, 6 rebounds, 15 assists and 4 steals, including a basket pass as spectacular as it was important in overtime literally surpassing the five rivals to leave Kaminsky alone under the hoop. In short, key victory for Suns who see how they have less and less advantage with their pursuers in the fight to maintain the last place that gives access to the playoffs.
Photos from as.com