Ricky Rubio, from heist to bargain in the Suns: "It's our engine"
The Spaniard has silenced those who believed his 51 million contract for three years was a mistake: "He is a winner, he makes the teams win."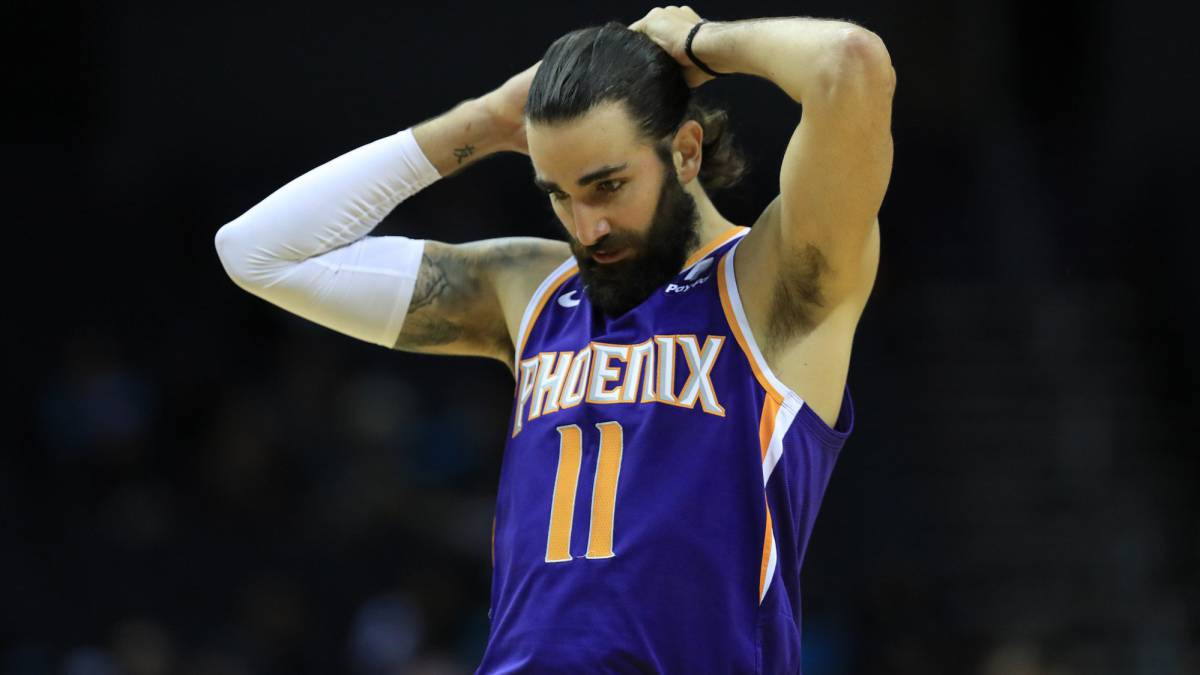 On July 8 Ricky Rubio signed a contract with Phoenix Suns. After two seasons at Utah Jazz, the Spanish base (who played in Minnesota Timberwolves between 2011 and 2017), ended up in Arizona even though it seemed that Indiana Pacers was going to be his destination. Ricky pledged for three years and $ 51 million, an agreement that was considered by some to be one of the worst of the last free agency from the Suns point of view, a dysfunctional franchise for too long and that, in reality, He tried with that movement to have a first level base that would free his new great star, the escort Devin Booker (23 years old). In addition, in the NBA there were 16 bases with higher salaries than Ricky, who was also criticized for choosing a team under reconstruction after two seasons in a Western heavyweight (or aspiring to be) such as the Jazz, who had ruled out their continuity to launch for Mike Conley, the base with which they wanted to make the final leap forward. One that, for now, has not arrived.
With 29 years and already established as a veteran in the NBA, Ricky arrived at the Suns in an excellent moment of professional and personal maturity, recently won the MVP of a World Cup in which he led Spain towards a gold that seemed unlikely before the tournament. Afterwards, the Suns released a new project, with Monty Williams on the bench, with an excellent level of play. And the criticisms disappeared by the fast track, those that had been directed to the franchise and those that had targeted the Spanish player. Now the Suns have a balance of 9-10 after having dealt with a very complicated calendar and with the sanction of 25 games to DeAndre Ayton, the pivot they chose with the No. 1 draft in 2018, when Luka Doncic was shot. The Suns are again, finally, a competitive block, and many eyes point to Williams, a breath of fresh air on the bench, and a Ricky who is doing what he knows best: being a management professional.
Gerald Bourguet analyzes in Fansided the impact of the Spanish base, whose impact makes Monty Williams himself clear: "It has been a catalyst for us since we signed it. He is an amazing guy. There are things that needless to be said, he is someone with whom I really like to talk about what he sees on the track. He has created a synergy with Devin Booker from the beginning. Not only their points are created but they generate game for the whole team. Ricky is like that, he has made his teams better for a long time, so now we are delighted that he is with us. And in defense he understands all the pairings, he knows how to move, to communicate ... he is our engine ".
Ricky, who has only had some back problems, averages 13.2 points and 8.2 assists. The outside shot is still not his strong point but Williams encourages him to continue throwing when rival defenses allow it: "He is all day on the training court with our assistant Steve Blake. Working on his shot as soon as he receives, in the position of the feet to throw ... It does not matter whether you aim or not a shot, the important thing is that you have confidence to launch, that you dare ". And he acknowledges that he now plays more liberated in that sense as well: "It's very fun to play like this, without fear of failing. The coach lets us play, he trusts the team, he thinks we'll get the shots. So he who is liberated, throws. "
The forward Kelly Oubre celebrates having Ricky by his side: "Always play with your head up, it's a base that always wants to pass. So our only job in looking for good positions because he will find us and give us the ball. " The effect of the arrival of Ricky is remarkable in Booker, who last season launched 64% of the shots without receiving an assist and has now dropped 50%. And their triples just receive, without dribbling, have risen from 37 to 42% .
Wizards coach Scott Brooks is another of those who believes that Ricky does not receive all the recognition he deserves: "We should give him more credit, it is not fair to him. Win It has winning spirit. Sometimes it has not seemed because of the circumstances, because this is a league in which it seems that only wins or losses matter, but Ricky plays the right way for his team to win and has not always had the best accompaniment. Now he has it with Booker and Oubre, who will be part of that same winning culture. "
Photos from as.com