Red Bull threatens Ferrari with protesting to the FIA for its engine
Helmut Marko describes as a "joke" the fine of 50,000 euros imposed by the FIA after finding 4.88 kg more of the fuel declared by Ferrari in Leclerc's car.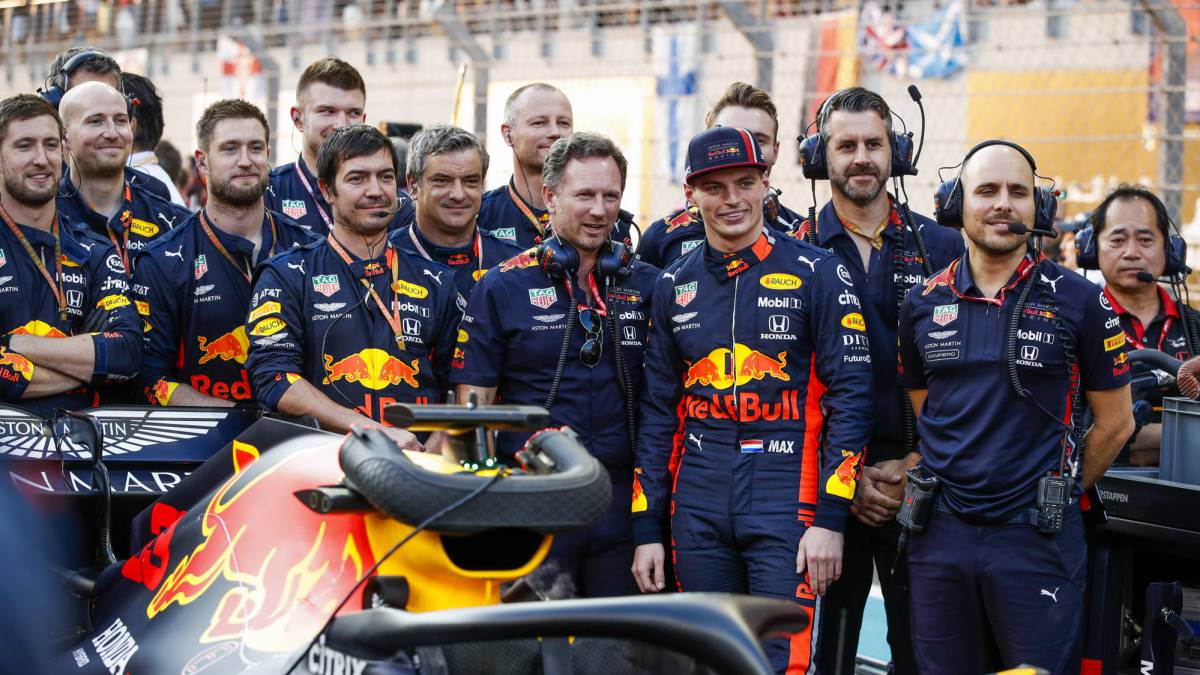 Fifty thousand euros. This is the fine that the FIA imposed on Ferrari in the Abu Dhabi Grand Prix 2019 after finding in the car of Charles Leclerc, 4.88 kilograms more of the fuel declared by the Scuderia before starting the test at Yas Marina and breaching in this way technical directive 12-19 that requires the teams to reveal, two hours before the pit lane opens, the exact amount of gasoline they will put in the car to complete the laps of arrival at the grid, training, race and return to the pits of a test of the 'Great Circus'.
A penalty that Red Bull, in the voice of Helmut Marko, has described in 'Auto Bild' as a joke. Such anger has generated in Milton Keynes this slight punishment of the FIA that the adviser of the energy team does not rule out issuing a formal protest in 2020 if the controversy surrounding the power unit of Maranello continues.
"There are clear rules, this slight punishment for this offense is a joke. It is about justice, compliance with the rules, equal treatment of all teams. The Ferrari engine has been exposed to public shame at several points that they were probably beyond the gray areas and nothing has been done to correct it. If we suspect there are irregularities, we will definitely protest, and then Ferrari will have to reveal everything and the FIA will take care of it properly, "says Marko.
It should be remembered that Mercedes and Renault were the first teams that asked the FIA for explanations at the 2019 Japanese Grand Prix on the operation of the Italian propeller intercooler, exhibitions that were rejected but were used by Red Bull in the United States Grand Prix 2019 to ask this institution about the legality of several systems that could meet the legal requirements of the fuel flow meter and would provide an increase in power for a short period of time.
Since then, three have been the technical directives that this corporation has issued to try to silence the rumor mill that Cavallino Rampante has been competing this 2019 with an illegal propeller, a controversy that if we take as a reference the words of Helmut Marko will have continuity until 2021 , year in the BBS will be the only supplier of tires, Magneti Marelli will deliver the low pressure gasoline pumps and Bosch will supply the pumps and high pressure pipes to all the equipment that make up the grid of the Formula 1.
World Championship
Photos from as.com