Pesic: "Khimki's attack potential is his best weapon"
The Barcelona coach has warned that the recovery of Alexey Shved or Janis Timma has made the Russian team a really dangerous opponent for his game.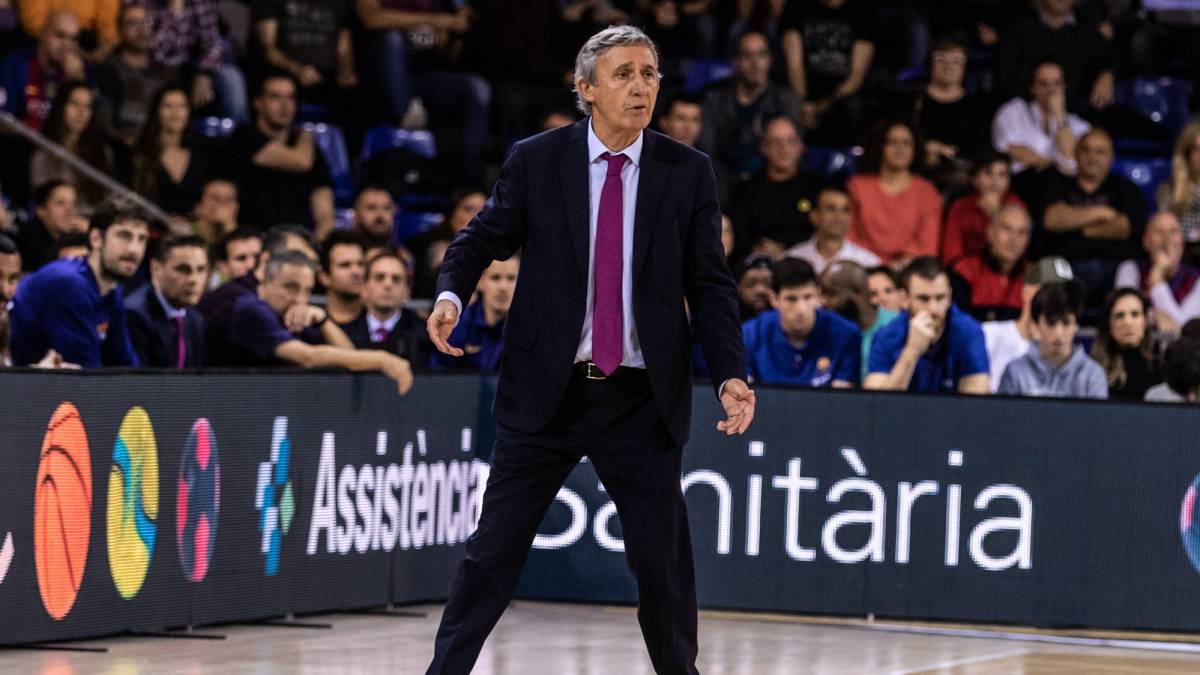 Svetislav Pesic, coach of FC Barcelona has praised the Khimki of Moscow, his opponent tomorrow in the Euroleague because, "they have a lot of talent in attack and their game depends a lot on their offense, but also on their experience and their physical potential. In addition, they have attack-defense balance, but their best weapon is their attack. "
He acknowledged that, "it will be a very complicated game for us because now they are looking forward to it and if they are complete they can win any team in Europe."
"They want to win the Russian league and qualify for the Final Four and have everything they need to achieve these goals. We will have to make one of the best games of the season if we want to win there," he warned.
Khimki is an undefeated leader of the Russian league and has recovered several of his injured. That's why the Barca coach states that, "it is clear that they needed time because they could not count on players with Janis Timma or Alexey Shved, who did not play the last day on the Fenerbahce track. We all know how important Shved is for him. game concept of his team ".
Regarding the situation of the Barça squad, where there is still no date for the reappearance of Kevin Pangos, Pesic is calm because, "we have already seen how Bolmaro plays some games, Hanga has also shown that he can lead the team and Malcom Delaney improves every day, since he needed time to adapt to a team like Barça and with the squad. He also had some physical problems with adductors and now he is physically very well ".
In this regard, he recalled that, "the season is very long and it is better that both Pangos and Heurtel are completely well to rejoin the team and give some rest to some players who play many minutes in this position, especially Hanga."
The good news for the coach that Victor Claver, a decisive player for the game of Pesic, may already start training next week.
Euroleague and Endesa League, the best in the world
The Barcelona coach has indicated that the mistakes his team made in Euroleague against CSKA Moscow corrected them on Sunday against Iberostar Tenerife and reiterated that, "in the world the two best basketball leagues are the Euroleague and the Endesa League, which is why the match against Sunday's Tenerife must be valued in its just measure, it is a great team that could win many Euroleague teams.
"It is also a team that proved to have character; for this reason it fights to be among the top four positions of the Endesa League, and in this league there are at least eight teams that can play without problems in the Euroleague and compete with all rivals ; maybe not to be in the Final Four, but to fight in each game ", he has made
Regarding the Barca forward Nikola Mirotic has said that both the Endesa League and the Eutoliga think more about them than the players, the Barca coach has valued that, "we are in two leagues with 34 games each. We, without the playoff, without Copa del Rey or other games we are guaranteed to play seventy games and only Spanish clubs have so many games and that is very hard ".
"It is not a new situation, especially for Real Madrid, Valencia, Baskonia and us. There are teams from other leagues that can prepare the matches against a rival of their league and against another of Euroleague. We cannot do it because every game we play in Endesa League is a 'battle' from the first minute and in four days we play, for example, against CSKA and we can not prepare anything; this is impossible in the Endesa League, while in the other leagues in Europe, yes; even Olympiacos does not play in the first Greek national league, "concluded Pesic.
Photos from as.com