Pere Pons: "Let's go to Granada at our best"
The Catalan midfielder is participating less than expected in the Asier Garitano schemes in Alavés.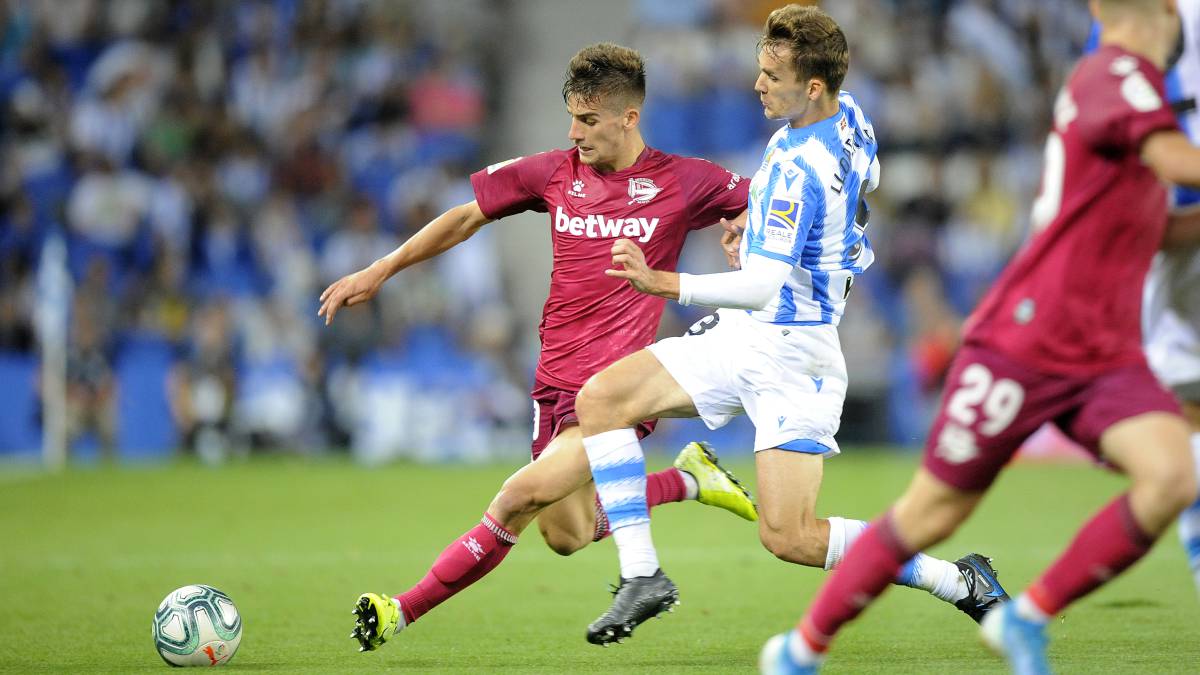 The latest results are giving confidence to Deportivo Alavés. "Having added the first victory away from home is sure to be good for us. Winning in Eibar was very important, "he said. On a personal level, he is playing less than expected. In Girona it was unquestionable and now comes out often but from the bench. He's not used to. "I believe that I am working on training with positive thinking, with the idea of absorbing what the mister wants and then it is up to him to put me on or not. You have to accept it. I had never lived about not playing as a starter but I take it as a new experience for me and it sure helps me to grow as a player. It is sometimes difficult to go out 10 or 15 minutes and be able to perform a lot. I am a working footballer and not leaving three or four opponents, "he said in the public appearance of Ibaia. Pere Pons also talked about the situation of the team. "I think we are now in a great moment, at the best of the season. We come from winning at Eibar and losing but playing a good game at home against a great team like Real Madrid. "
Del Granada said that "they are a very rocky team in defense, with a very hardworking midfield. They have a negative streak but they are a good team, especially at home. What happens is that we are now very solid with 4-4-2 and we have two strikers who are scoring goals. We will go with the idea of bringing the three points to a direct rival. Those who can finish at the bottom of the table are teams that we have to win to achieve the goal as soon as possible. " About the VAR also has his opinion. "It has come to help, it is a good tool for example for the gameplay. But I am more supporter of football than before, more for pillos and that took advantage of the mistakes of the rivals, "he said.
Photos from as.com