Paco: "A few pairs of centrals pass through my mind"
Levante coach Paco López acknowledges that he is spinning the central pair since Vezo was injured. It has none available and "I see it difficult for Postigo to arrive."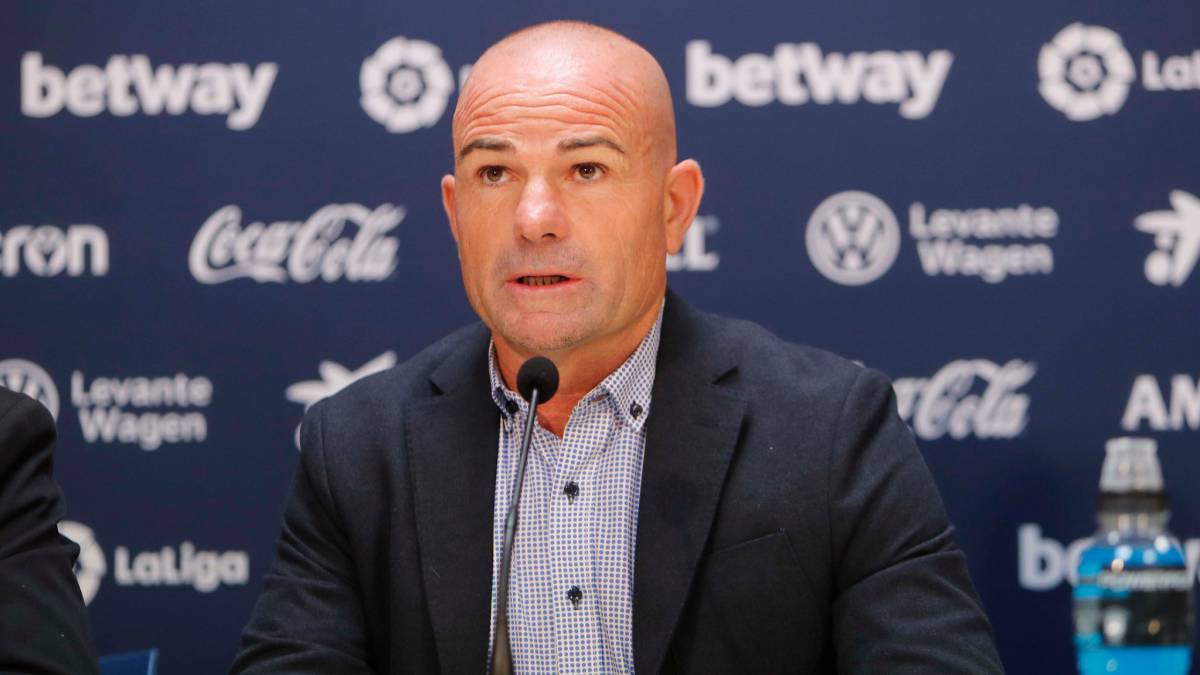 How is the injury war part? With casualties on defense, is Postigo in a position to risk?
We don't have Vezo, who had a misfortune; we don't have Duarte for a blow on Mallorca day; Tobacco that we already had recovering ... and Postigo we have it that way, like this. It is going to be very difficult for me to reach
What virtues does Valencia have?
I don't discover anything new. He is the current Cup champion, with many internationals. Lately playing football very well, as in the Champions League. It is a very high level. To win these top teams you have to do things very well and make a few mistakes. And also expect the important players of them to be at a lower level.
After that bad taste left by the game against Getafe, how is the derby coming?
I don't know if it's the best game, but the next one we have. You have to focus on this match. We always want this match to come, because it is a derby. We all want. Focusing on how we have to do things.
Do you think Valencia arrives with one eye in Amsterdam?
I have no doubt that the eyes will be in the Levant and not in the Ajax. They know it's a derby and those matches are lived. The players have learned to differentiate things and give importance to the closest game, which is Saturday.
How is Vezo and the rest of his team morally?
Vezo is annoyed. He was playing well and an injury for any player is a setback. But it is already with the mind set that everything goes well in recovery. The Levant, since we are, we have learned to live with adversity and difficulty. Now we have been put in a match like Valencia and we face it as a challenge. We have B kids ready.
What are the hypothetical alternatives you have for the plant?
We have many variants. In football, not everything is invented and the tactic has many riches and we will try to find solutions.
What is the key?
There are many. Valencia is a very strong team and many circumstances have to occur.
How many pairs of centrals has passed through your mind since Vezo was injured?
A few. We have the kids of the subsidiary, we have the partners. I don't know if both or one will play. But they will be on the list. But although in my mind many couples have passed ... there are not so many. But there is an alternative and I ask the public to help us, especially the kids. We will try to find the best, but we will not change our identity. We are what we are, regardless of the casualties. The DNA of the Levant must be present.
Roger in the SER recognized that many times he did not understand his situation, do you see it strange?
It will be strange for anyone who wants to see it strange. Here the individualities are at the service of the team. Roger knows. Everyone wants to play here, but there is a team that prioritizes. I understand Roger, we've talked countless times. Roger wants to play, Borja wants to play, Sergio León wants to play, Morales, too ... Everyone for his work deserves it. What we want is for Levante to win and we will continue to make decisions for it.
Photos from as.com